'Gajanana' enters the Guinness World Records as the biggest launch ever for a song!
Everything about, Bajirao Mastani (2015), an upcoming historical romance flick, will be lavishly decorated on screen.
You can expect huge sets, couture costumes and sterling jewellery.
But you won't see leading beauty, Deepika Padukone, and co-star, Priyanka Chopra, caked in the usual picture-perfect bright lipsticks and heavy contouring.
It is all down to the director of the film, who is adamant that most characters should be as understated as possible.
Sanjay Leela Bhansali believes this helps reflect the film's 18th century backdrop when make-up was rarely used.
Watching the movie trailer, it is hard to spot any imperfections on the faces of these equally stunning goddesses, who are dressed exquisitely whilst supporting 'au natural' make-up.
In fact, the male lead Ranveer Singh seems to be the one that is supporting the thickest eyeliner in some of the film stills.
You can watch the trailer for Bajirao Mastani here: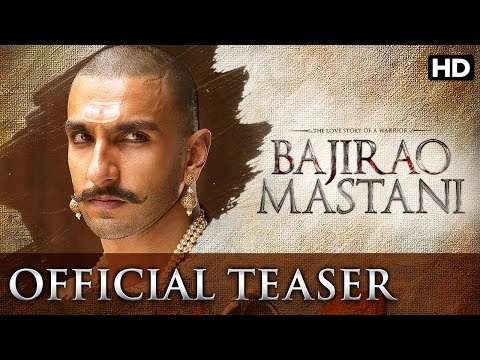 But how happy are the actresses when it comes to ditching their make-up brushes?
PeeCee seems more than comfortable with going bare, as seen in her previous roles in Barfi (2012) and Mary Kom (2014).
The Quantico star is adored by fans for her natural looks.
In 2014, she won an online poll for the best 'no make-up' selfie, fiercely beating the likes of Alia Bhatt and Sonam Kapoor.
On the other hand, Deepika seems to prefer to be pampered by the wonders of make-up. She tells Marie Claire India:
"It's great for making flaws vanish! How [else] would we get through under eye circles, bad complexion days and pesky zits?"
Well, despite her insecurities, Deepika's co-star and alleged lover boy Ranveer is besotted with her looks.
Judging from his remark during the film's song launch event, the no make-up ban clearly has not dampened his impression and admiration for the breathtaking beauty.
Arriving late due to the bad weather, he said: "I was told that people have been waiting since 9am for us. But Deepika is so beautiful, I would wait a lifetime for her."
Bajirao Mastani's first song, 'Gajanana', was unveiled on September 15, 2015 in Pune, where Sukhwinder Singh gave a live performance.
The scale of the event was so huge that it actually entered the Guinness World Records as the biggest launch ever for a song!
A total of 5,200 students gathered at the Shree Chhatrapati Shivaji Sports Complex, Balewadi Stadium, to create a human mosaic of an image of Lord Ganesha.
Looking seriously loved up, Deepika held hands with Ranveer on stage and the latter even acted as her bodyguard, grabbing her tightly to protect her from overwhelming crowds.
You can listen to 'Gajanana' here: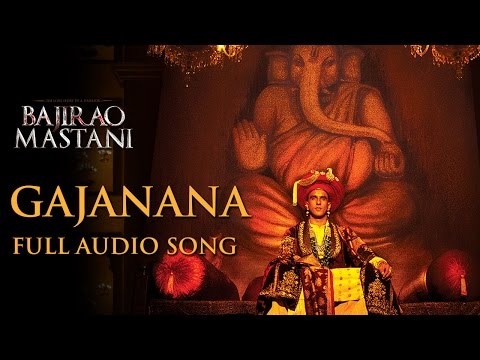 This film has been eagerly anticipated since Bansali first announced the project back in 2003.
Set to release on December 18, 2015, let's see if the stars' acting skills 'make up' for their bland looks on screen!