"He is a task master but he gets the best out of you."
A Bollywood film is kind of incomplete without songs or dance in it. Bollywood female playback singers have contributed to the colourful music created for films.
The Bollywood film industry has unleashed a plethora of popular singers known for their sweet voices behind the beautiful faces singing and dancing on the screen.
From the early 40s to modern times, fans have been entertained to some excellent songs by these female singers.
Some Bollywood female singers have had a more successful life than even the characters that they sang for.
With the music of Bollywood changing over time, the style of playback singing has changed as well.
Here are the 10 famous Bollywood female playback singers that made their mark in the film industry:
Lata Mangeshkar
Lata Mangeshkar is an Indian playback singer and an occasional composer of music. She was born in Indore, Madhya Pradesh on September 28, 1929.
She is familiar to many as the Nightingale of India. The singer was only 13-years-old when she did her first song in 1942.
Her debut song was 'Naachu Yaa Gade, Khelu Saari Mani Haus Bhaari.' The track was composed by Sadashivrao Nevrekar for the Marathi movie Kiti Hasaal (1942). However, the song did not make the final cut of the film.
She subsequently, sang 'Natali Chaitraachi Navalaai' for the Marathi film Pahili Mangalaa-gaur (1942).
Mata Ek Sapoot Ki Duniya Badal De Tu was her first Hindi song for the Marathi movie Gajaabhaau (1943).
Lata Ji's voice is evergreen and as she is one of the best female playback singers in India.
Her voice features in more than a thousand Bollywood films. These include Barsaat (1949), Do Raaste (1969), Julie (1975),  Naseeb (1980) and Masoom (1983).
Lata Ji was also the first choice singer for the late producer and director Yash Chopra.
Chandni (1989), Lamhe (1991), Darr (1993), Dilwale Dulhania Le Jayenge (1995) and Veer-Zaara (2004) are some of the films she did under the Yash Raj banner.
Singing most of her popular songs in Hindi and Marathi, she has lent her voice to more than thirty-six regional Indian and foreign languages.
In 2001, she was awarded India's highest civilian honour, the Bharat Ratna, in recognition of her contributions to the nation,
In 1974, she made history by becoming the first Indian to perform at the Royal Albert Hall in London, UK.
The eldest from the family, she has four siblings, including Asha Bhosle, Hridaynath Mangeshkar, Usha Mangeshkar and Meena Mangeshkar.
There are rumours that Lata and Asha have had a love-hate relationship for years.
Watch Lata Mangeshkar singing 'Yeh Kahan Aa Gaye Hum' here:
Asha Bhosle
Asha Bhosle is a classic playback singer who was born on September 8, 1933, in Sangli, Maharashtra, India.
She began her career in 1943, a year after her sister Lata Mangeshkar. At the young age of ten, she was offered a song from a Marathi film.
From ghazals to lively Bollywood numbers, Asha Ji's style is diverse and energetic. Asha Ji's vocal range and versatility allowed her to lift any track.
Besides Hindi, Asha Ji is known to have sung in several Indian and foreign languages.
The 2011 Guinness Book of World Records officially recognised her as the most recorded artist in music history.
Along with her sister Lata, she and her siblings were taught classical music from a very young age by their father Pandit Dinanath Mangeshkar.
This talented singer is infamously known for being a flirtatious artist, which comes across in a lot of her hit songs.
In 1948, when she was just 16-years-old, she ran away with Lata Mangeshkar's personal secretary, Granpatrao Bhosle. The two became husband and wife, much against the family's wishes.
She returned to her maternal home with two children, Hemant and Varsha, and pregnant with the third one, Anand, when her marriage collapsed.
In 1980, she then met her second husband, renowned music director Rahul Dev Burman.
Unfortunately, he left this world in 1994, leaving the singer to be single again.
Some of her most popular songs are 'O Mere Sona Re Sona Re' (Teesri Manzil: 1966), 'Piya Tu Ab Toh Aaja' (Caravan:1971)  'Chura Liya Hai Tumne' (Yaadon Ki Baaraat: 1973) and 'Yeh Mera Dil' (Don: 1978).
Watch Asha Bhosle singing 'Piya Tu Ab Toh Aaja' here: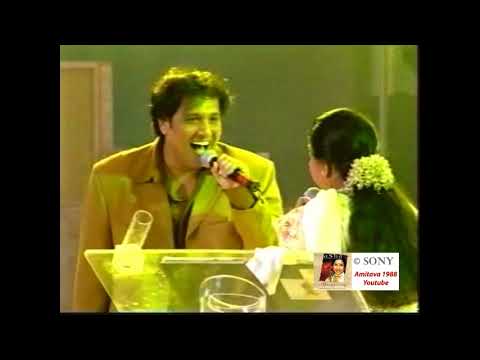 Anuradha Paudwal
After Lata Mangeshkar and Asha Bhosle, Anuradha Paudwal has been labelled as one of the leading playback singers of her era.
Anuradha was born on October 27, 1952, in Karwar, India.
Her career began early in the early seventies with the song 'Shokla' from the movie Abhimaan (1973), starring Amitabh Bachchan and Jaya Bachchan.
Her first solo in a Bollywood movie was the emotional song 'Hum Toh Garib Hain Hum Se Garib' in Aap Beeti (1976).
Ever since then the singer has sung for many popular Bollywood soundtracks such as Tezaab (1988), Aashiqui (1990), Dil (1990), Major Saab (1998) and Muskaan (2004).
Her famous songs include 'Nazar Ke Saamne' (Aashiqui: 1990), 'Dil Hai Ke Maanta Nahin' (Dil Hai Ke Maanta Nahin: 1991) and 'Koyal Se Teri Boli' (Beta: 1992).
The singer married the late music director Arun Paudwal. However, he sadly departed from this world away in 1991.
The couple had two children, a son named Aditya Paudwal and a daughter Kavita Paudwal. Like her mother, Kavita is also a singer.
From 1991, she won the 'Best Female Playback Singer' Filmfare award for  three consecutive years
In 2017, the singer received the Padma Shri, which is the fourth highest civilian award in India.
Watch Anuradha Paudwal singing 'Dheere Dheere Se' here: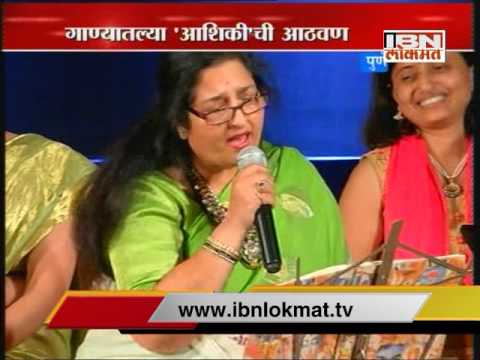 Kavita Krishnamurthy
Kavita Krishnamurthy is a great Indian playback singer who was born in Delhi, India on January 25 1958,
She got the chance to record a Tagore song in Bengali with legendary singer Lata Mangeshkar when she was just nine years old.
When she was fourteen, she headed for Mumbai to try and get her foot into Bollywood as a playback singer.
A producer then gave her the opportunity to work as a dubbing artist, with the view of pursuing a playback singer career later.
Impressed with her voice, her career got off to a flyer with the super hit 'Tumse Milkar Na Jaane Kyun' from Pyar Jhukta Nahin (1985).
However, the turning point in her career was the popular film Mr India (1987), singing 'Hawa Hawaii' and 'Karte Hain Hum Pyaar Mr India Se.'
Kavita has also performed with orchestras as a solo artist, collaborating alongside Western musicians.
Once being a 'confirmed bachelorette', in her mid-40s, Kavita got married in 1999 to violinist L. Subramaniam.
She mentions:
"I was a confirmed bachelor and I was a very successful playback singer."
"I had just finished 'Hum Dil De Chuke Sanam' and 'Devdas' and overnight I was going to be a mother of his children."
The adventurous singer had made the decision to marry her husband and move to Bangalore from Mumbai overnight.
Some popular songs the singer has recorded include 'Tu Chee Badi Hai Mast' (Mohra: 1994), 'Chand Sitare' (Kaho Naa Pyaar Hai: 2000), and 'Saajan Ji Ghar Aaye' (Kuch Kuch Hota Hai: 1998).
Kavita has won multiple Filmfare, IIFA and Zee Cine Awards.
Watch Kavita Krishnamurthy singing 'Hawa Hawaii' here:
Alka Yagnik
Alka Yagnik is a talented female singer who was born in Kolkata, West Bengal, India on March 20, 1966.
She made her debut with the classic song 'Thirkat Ang' from the film 'Payal Ki Jhankaar' in 1980 at the young age of fourteen.
Since then, songs of Alka have been featured in hit Bollywood movies, including Kuch Kuch Hota Hai (1998), Dhadkan (2000) and Tere Naam (2003).
She has recorded more than 2000 songs and can sing in sixteen languages.
Some of her popular songs include 'Pardesi Pardesi' (Raja Hindustani: 1997), 'Dayya Dayya Dayya Re' (Dil Ka Rishta: 2003) and 'Ladki Badi Anjani Hai' (Kuch Kuch Hota Hai: 1998).
Alka has also appeared as a judge on the popular singing television show Sa Re Ga Ma Pa – Little Champs (2014-2015).
She got married to a businessman named Neeraj Kapoor in 1989 after seeing each other for three years.
Alka and Neeraj are in an unconventional marriage as they have been living separately for twenty-five years.
The businessman lives in Shillong, whilst the gifted singer resides in Mumbai.
The couple had met on a train when Alka was visiting Delhi with her mother in 1986.
Despite their long-distance relationship, the two remain together and have one daughter Saayesh who lives with Alka.
Besides singing, Alka enjoys reading and travelling.
Watch Alka Yagnik perform to 'Kuch Kuch Hota Hai' here: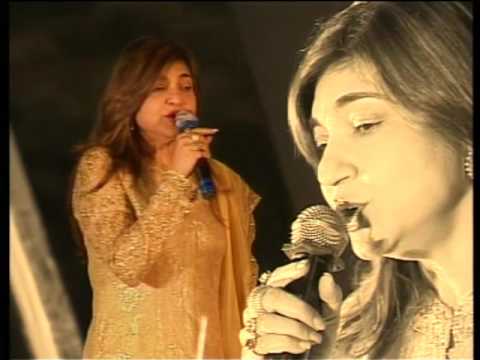 Sadhana Sargam
Sadhana Sargam is a famous Bollywood singer. Born on March 7, 1969, she came from a musical family in Dabhol, India
Her mother Neela Ghanekar was also a good singer, along with working as a music teacher.
From a very early age, she was able to sing so beautifully.
As Sadhana's mother knew composer and arranger Anil Mohile, Sadhana joined the musical group of duo Kalyanji-Anandji.
At the age of ten, she got a government scholarship, having the opportunity to spend seven years under the tutelage of Pandit Jasraj.
In fact, it was composer Vasant Desai who recommended Pandit Ji to Sadhana's mother as he felt that she had the potential for both light and classical music.
'Door Nahin Rehna' was her first solo Bollywood song from the film Rustom. But due to a delay, the film released in 1985.
Her first major break came courtesy of Subhash Ghai's Vidhaata (1982). She sang the song 'Saat Saheliyaan,' which was picturised on Padmini Kolhapure.
Despite singing for films like Taqdeer (1983) and Raj Tilak (1984), she came in the limelight with the song 'Har Kisi Ko Nahin Milta' from Janbaaz (1986).
She then got a massive opportunity with the Rakesh Roshan directorial Khoon Bari Maang (1988). Rakesh's brother Rajesh did the music for the film.
As she became increasingly popular, she was working with a range of music directors including Anu Malik, RD Burman and Viju Shah.
From then on Sadhana went from strength to strength with hits like 'Mein Teri Mohabbat Mein' (Tridev: 1989), 'Jab Koi Baat Bigad Jaye' (Jurm: 1990) and 'Saat Samundar Paar' (Vishwatma: 1992).
From romantic tracks to duets, Sadhana has sang every type of song.
She also did many tours around the world.
Watch Sadhana Sargam perform to 'Saat Samundar' here: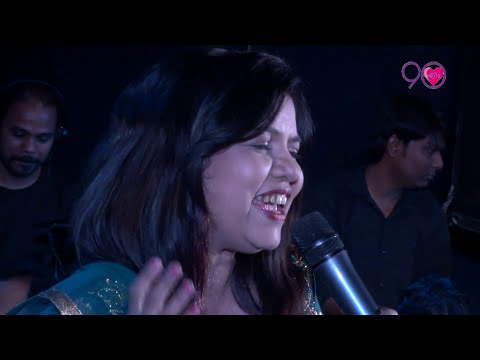 Kanika Kapoor
Kanika Kapoor is an Indian singer who stepped into Bollywood with her two smashing musical hits, 'Baby Doll' (Ragini MMS 2: 2014) and 'Lovely' (Happy New Year: 2014).
She was born in Lucknow, Uttar Pradesh, India on August 21, 1978.
Following brief work with All India Radio, Kanika went to shows with bhajan singer Anup Jalota.
After completing her Masters in music from Lucknow's Bhatkhande Music Institute, she headed for Mumbai to fulfil her musical ambitions.
She sang her popular debut song 'Jugni Ji' in 2012, featuring singer Dr Zeus in the music video.
Kanika won 'Best Female Playback Singer' at the 2015 Filmfare and IIFA Awards for her hit song 'Baby Doll'.
Glamour queen Sunny Leone performed 'Baby Doll' on screen in the film Ragini MMS 2 (2014).
Kanika then went onto record more popular songs including the 2016 IIFA award-winning 'Chittiyaan Kalaiyaan' (Roy: 2015) and 'Da Da Dasse' (Udta Punjab: 2016)
Despite also living in London, the singer is usually spotted at several Indian awards and fashion shows.
The 'Baby Doll' star married Dr Raj Chandok in 1997 and got divorced in 2012. The couple share custody of their three children.
Besides playback singing, Kanika wants to focus on Sufi and classic songs, along with single releases.
Watch Kanika Kapoor Live Performance in Delhi here: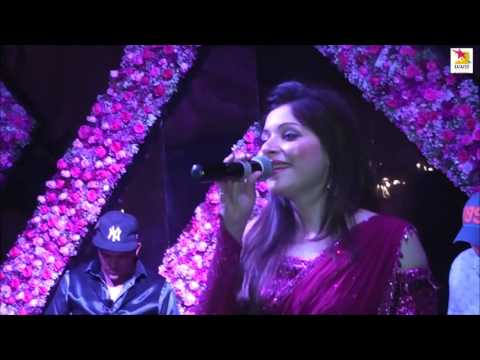 Neeti Mohan
Bollywood playback singer and actress Neeti Mohan was born in Delhi, India on November 18, 1979.
She began her career after winning a singing talent hunt to form a pop band named Aasma in 2003.
The band became successful for a brief while. They released popular songs such as 'Chandu Ke Chacha' and 'Tumse Hi Pyar.'
Neeti made her entry into Bollywood with the track 'Ishq Wala Love' from the film Student of the Year (2012).
In 2013, she won the Filmfare RD Burman Award for 'New Music Talent.'
Neeti has sung songs in over 100 Bollywood films, working with a range of actors, producers and directors.
Her popular tracks include 'Kashmir Main Tu Kanyakumari (Chennai Express: 2013), 'Kheech Meri Photo' (Sanam Teri Kasam: 2016), 'Nainowalo Ne' (Padmaavat: 2018) and 'First Class' (Kalank: 2019).
Receiving more accolades in 2013, she won 'Best Female Playback' for 'Sau Aasman' (Baar Bar Dekho: 2016) at the Stardust Awards.
The playback singer often shares her love of cooking, dancing and travelling on her social media accounts.
She lives with her parents and five siblings in Mumbai.
Neeti credits music maestro AR Rahman for maintaining her quality and believes Lata Mangeshkar is her "greatest teacher for playback."
Praising Rahman, she states:
"He is a task master but he gets the best out of you.
"His standards are very high, be it a recording or live performance."
Watch Neeti Mohan sing 'Ishq Wala Love here: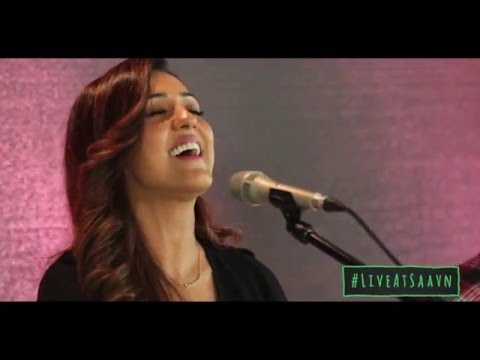 Sunidhi Chauhan
Commonly described as the 'queen of item songs,' Sunidhi Chauhan is a successful Bollywood playback singer.
Sunidhi was born in Delhi on August 14, 1983.
At the age of four, she started performing in local events. At the age of thirteen, she got her career debut break with the film Shastra (1996).
In 1996, she also became the champion of the singing reality show Meri Awaz Suno.
Three years later, she burst onto the scene big time with 'Ruki Ruki' from Mast (1999).
Throughout her career, she has mostly performed item songs which are hugely popular.
Some hit item songs include 'Deedar De' (Dus: 2005), 'Beedi' (Omkara: 2006), 'Dance Pe Chance' (Rab Ne Bana Di Jodi, 2008), 'Sheila Ki Jawani' (Tees Maar Khan: 2010) and  'Dhoom Machale' (Dhoom, 2014).
These popular songs landed Sunidhi many Filmfare awards and nominations.
In 2010 she marked her international singing debut, featuring in the song 'Heartbeat' alongside Enrique Iglesias.
On a personal front, at the young age of eighteen, the singer got married to director and choreographer Bobby Khan.
The wedding was said to be a secret as her parents had not accepted the marriage. After two years the couple got divorced.
Sunidhi is now happily married to Hitesh Sonik. The two have a son together who was born on New Years Day in 2018.
Watch Sunidhi Chauhan performing at Hum Awards here: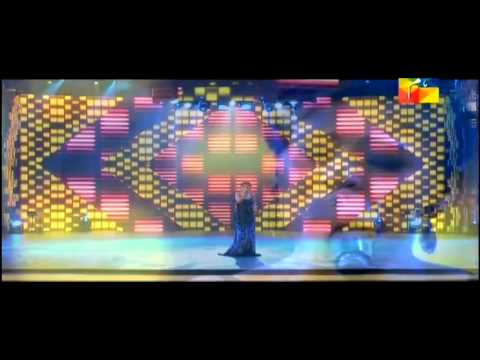 Shreya Ghoshal
Shreya Ghoshal is a more contemporary singer whose voice has featured hit films post-millennium.
The playback singer was born on March 12, 1984, in Baharampur, India.
She grew up in a Bengali family in a small town named Rawatbhata, Rajasthan, India. At the tender age of four, displaying her talent, Shreya began her magnificent career
Raised in an educated family, her father was a nuclear engineer, with her mother being a literary scholar.
Training under her mother, she learnt Hindustani classical music.
She broke through to the mainstream media when she won the singing talent show 'Sa Re Ga Ma Pa' (2000) at the age of 12.
Subsequently, film director Sanjay Leela Bhansali noticed and offered Shreya the playback role for his Bollywood hit movie Devdas (2002).
After this, the talented singer's career skyrocketed. And she quickly became one of Bollywood's most sought after playback singers.
She has won multiple 'Best Playback Singer' awards at Filmfare.
Shreya's vocals feature in numerous hit movies including Jab We Met (2007), Rab Ne Bana De Jodi (2008), Aashiqui 2 (2013) and Bajirao Mastani (2015).
Her top songs include 'Dola Re Dola' from Devdas (2002), 'Teri Meri' (Bodyguard: 2011), 'Radha' (Student of the Year: 2012) and 'Sun Raha Hai' (Aashiqui 2: 2013.
The amazing singer married her long-term boyfriend Shiladitya Mukhopadhyaya in 2015. The couple had a traditional Bengali wedding.
Watch Shreya Ghoshal singing 'Jaadu Hai Nasha Hai' here: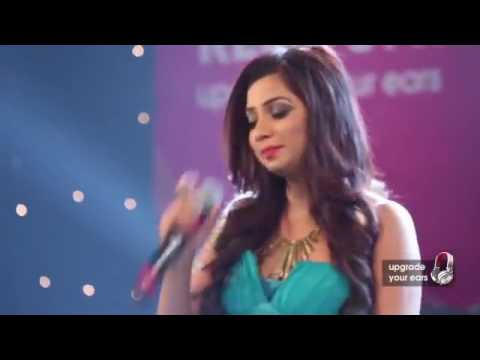 Monali Thakur
Monali Thakur is a young Bollywood female playback singer making waves in the industry.
She was born in Kolkata, West Bengal, India on November 3, 1985.
Monali comes from a Bengali musical family with her father Shakti Thakur and sister Mehuli Thakur also being singers.
Under Pandit Jagdish Prasad and Pandit Ajoy Chakraborty, she learnt Hindustani classical music.
Fame came her way when she participated in the immensely popular singing reality TV show Indian Idol season 2 (2013) which aired on Sony Entertainment Television India (SET India).
Although she did not win the singing contest, her career soared as a successful Bollywood singer.
Since then, she has sung many songs in Hindi films including  Race (2008), Golmaal 3 (2010), Krrish 3 (2013) and Gunday (2014).
Some of her most famous songs are; 'Zara Zara Touch Me' (Race: 2008)and 'Dhol Baaje' (Ek Paheli Leela: 2015).
She received the 'Best Female Playback Singer' National Film Award in 2016 for the Bollywood movie Dum Laga Ke Haisha (2015).
She has also won a Filmfare, IIFA and Guild awards for 'Best Female Playback Singer.'
Watch Monali Thakur performing to 'Sawaar Loon' here:
Neha Kakkar
Neha Kakkar familiar as the Indian Shakira was born on June 6, 1988, in Rishikesh, Uttarakhand, India.
She has not undergone any professional training. Following in the footsteps of her sister, Sonu Kakkar, Neha also began singing from an early age.
After shifting to Delhi, she only went to school until ninth grade. Neha left her education because during that time she was selected for the 2006 Indian Idol.
Despite participating in the reality show at the age of sixteen, she made an exit in round eight, following elimination.
Who knew at the time that the emotional Neha would come back strongly. With the passage of time, Neha kept working on her vocals.
Neha's hard work did bear fruit with the release of the album, Neha The Rock Star, which enabled to showcase her talent.
Despite some people saying to Neha that she had an immature voice, she kept positive.
She then went onto participate as a contestant on shows such as Jo Jeeta Wohi Superstar (2008) and Comedy Circus Ke Tansen (2011).
As a fan of Shah Rukh Khan, she put up an anthem song of Bollywood's Badshah on YouTube which fans and SRK himself appreciated.
Thereafter, people began to take Neha seriously as she did not look back. She sang hit numbers like 'London Thumakda' (Queen: 2014), 'Kala Chashma' (Baar Baar Dekho: 2016), 'Kar Gayi Chul' (Kapoor & Sons: 2016).
Neha once fell short on Indian Idol, and in 2018 she was a judge on the very same reality show.
Watch Neha Kakkar performance on SET India here:
The above playback singers, old and new, are successful for their beautiful and diverse voice. They all carry their own unique story.
Notable omissions from this list include Alisha Chinai, Suraiya, Shamshad Begum and many more.
Music in India will continually pave the path for new and fresh Bollywood female playback singers to showcase their super voices.