Timeless music and effortless chemistry between Kajol and Shahrukh make this film unmatchable!
As the longest running film in Hindi cinema history, Dilwale Dulhania Le Jayenge (DDLJ) is possibly the most loved romantic movie ever made in Bollywood!
From its release in 1995, this film has created a frenzy worldwide!
This blockbuster entrenched Shahrukh's stardom internationally, and marked the beginning of the super successful SRK-Kajol Jodi in hit films throughout the 90's.
From its super hit music, stunning locations and impeccable star cast, this film has achieved a legendary status.
Here to celebrate the films 20th anniversary, DESIblitz looks at the top ten reasons we love this classic!
1. Music
What adds the magic to any Bollywood film? Great music! Catchy and melodious, the soundtrack to this film is timeless.
From the scenic locations of Europe and Kajol in a silk sari or even just a towel, combined with great choreography makes for a collection of hit songs!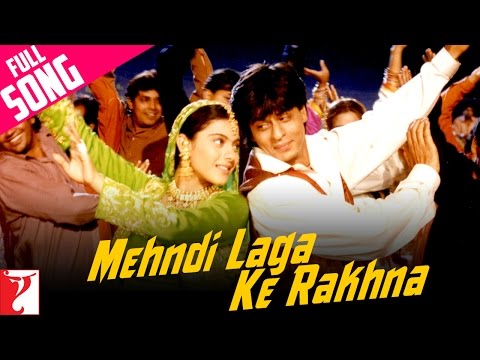 Who can forget the Raj strumming the strings of his banjo, amongst yellow fields with Kajol running into his arms!
Kajol dancing in only a towel in 'Mere Khwabon Mein Jo Aaye' has become iconic, whilst 'Mehndi Laga Ke Rakhna' has and will continue to be a wedding classic!
2. Shahrukh and Kajol 
This film would not be the same if it weren't for the amazing chemistry between the leading actors.
It was from this film that fans of Hindi cinema saw the magic of this pair, and demanded more from them!
Following DDLJ, Shahrukh and Kajol have worked together in Kuch Kuch Hota Hai, Kabhi Khushi Kabhi Gham and My Name is Khan.
Their relationship is more than just of co-stars, they are best friends!
3. Dialogues
Whether it's Raj calling Simran 'Senorita', or the phrase: "Bade bade deshon mein, aisi choti choti baatein hoti rehti hain," the dialogues in this film are mimicked to this day.
Raj's classic one liners, and witty comebacks, make for some sharp and memorable dialogues from this movie.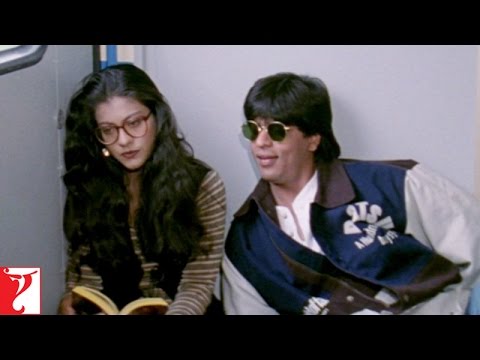 From saying her eyes remind him of his grandma, to asking her whether he has seen her at a party, Raj's classic pickup lines sum up his playboy character!
4. Karan Johar Cameo
Before Karan Johar became the director of blockbusters like Kuch Kuch Hota Hai and Kabhi Khushi Kabhi Gham, he was playing a role alongside Shahrukh in a Yash Chopra movie!
Though his role is small, you can't miss the youthful goofy Karan Johar as Raj's friend, and his presence adds his unique charm to the film!
5. Comedy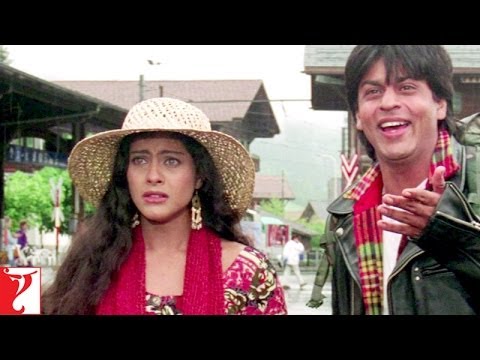 Along with the romance, this film is sure to make you laugh!
Whether it's Raj's awkward attempt to win over Simran's father, or him teasing Simran on their tour of Europe, you are sure to be laughing throughout!
6. Romance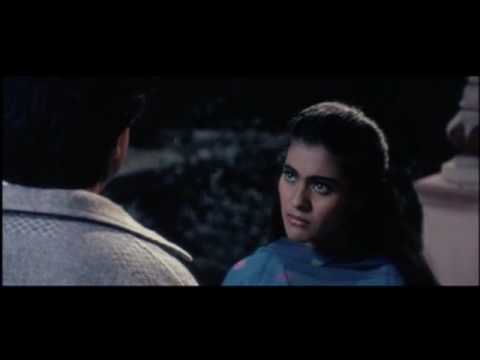 Whether they have a heart to heart talk in a church, or are feeding each other on Karva Chauth, the forbidden romance between Raj and Simran is magical!
The Raj-Simran romance has spurred endless cameos and tributes, and they have become the benchmark for every romantic Indian couple!
7. Location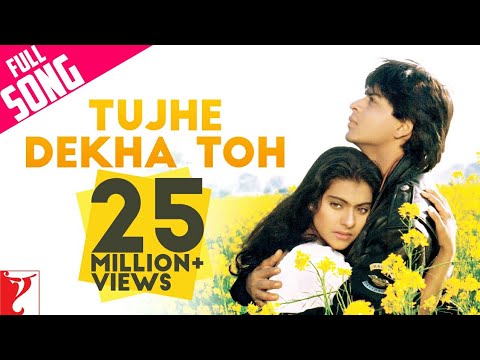 In true Yash Chopra style, this film embodies escapism, as it takes you across the world to see the beautiful journey taken by the two lead characters!
The stunning mountains, and scenic green hills in Europe add to the magic of the journey these excited youngsters are taking.
Whilst the beautiful yellow fields in India, and depiction of the village give comfort to any Desi living away from home!
8. Train Scene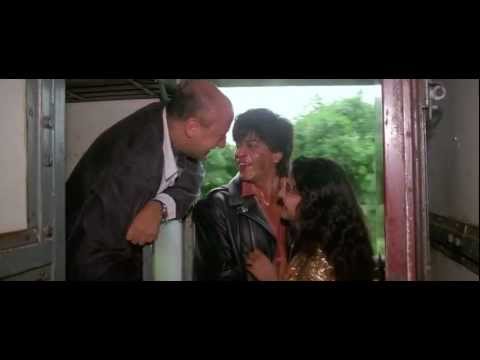 No blockbuster 90's Bollywood movie is complete without a dramatic, action packed ending!
When their secret romance is finally exposed all hell breaks loose, and Raj faces Simran's menacing and cold hearted father played by the late legendary actor Amrish Puri!
The most iconic scene is possibly Simran being let go by her father so she can run up to Raj to finally get on the train and be with her love!
This scene has been duplicated again by Shahrukh himself in the box office smash hit, Chennai Express with Deepika Padukone! But nothing compares to the magic that was in DDLJ!
9. 20 Years uninterrupted screening
Why do we love this movie? Because we want to keep watching it again and again!
As the longest running film in Indian cinema theatres, DDLJ beat Sholay as the longest running film in theatres!
10. Dilwale
This film is loved so much that to mark the 20 years, Kajol and Shahrukh are coming back together again for a special, almost contemporary version of this, called Dilwale set to release later in 2015!
We can't wait to see our favourite Jodi back on screen together, as we are sure they will still have the magic and the chemistry that lit up the screen in DDLJ!
The mammoth success of this film has achieved levels of international success that no other film has!
With the film's shooting across both Europe and India, it still connects to Desi audiences all over the world!
Twenty years after its release, this film is still as great today as it was when it first released.
Timeless music and effortless chemistry between Kajol and Shahrukh make this film unmatchable!
A true Bollywood classic, we are sure that this film will continue to win hearts for many more years to come!