"I wasn't going to rely on my parents to support me"
Creating a place in the media is hard enough without being a British Pakistani. However, the representation of British Pakistanis has increased in TV and media over the decades.
British Pakistani creatives and artists are working tirelessly to create their mark within the mainstream.
Many of them are breaking conventional barriers the South Asian community face within the creative sector.
These actors not only represent the British Pakistani diaspora. They also explore popular roles that are diverse and enjoyed by everyone.
From TV to the media, they are creating new narratives and inspiring younger generations. With a lot of hard work, a creative career is very possible.
This breakthrough of diversification within the creative industry should be celebrated.
DESIblitz looks at ten British Pakistanis who have been successful in TV and media.
Art Malik
Although born in Pakistan, Art Malik was raised and cultivated his career in London.
His career took off with the character Hari Kumar in the series The Jewel in the Crown (ITV: 1982). The series showed how Hari struggles to balance his immigrant status and British identity.
From this role onwards, Malik gained momentum and did various movies and dramas.
He starred in season 2 of Indian Summers (Channel 4: 2010) playing the Maharaja, an important role.
Art talks about when he was offered the role of Zubin Khan in Holby City (BBC: 2003-2005).
"I jumped at the chance. It's a great show. It goes out at 8 o'clock, and is probably the last drama of the day when you can get a cross-generational family in front of the telly.
"And guess what, it's about as multiracial as you can get. Why wouldn't I want to do that?"
In Homeland (2014) he played Bunran 'Bunny' Latif, a Pakistani general.
He also had a guest appearance on a Doctor Who episode (The Ghost Monument:2018) aired on the BBC.
Starring in long-running British TV staples, with an international fan base is an incredible feat. This has led Malik to create a name for himself within television and film, both nationally and internationally.
Watch Art Malik in Holby City here: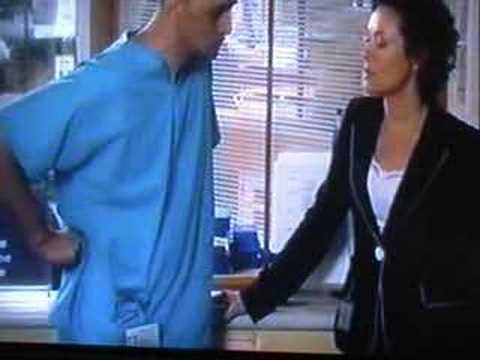 Rizwan Ahmed
Rizwan, more familiar as Riz Ahmed, is an award-winning film and TV actor.
Ahmed's film career began with the role of Michael Winterbottom in The Road to Guantanamo (2006).
He also played Gary in the television film Freefall (BBC: 2009).
However, his legacy rose to international stardom after his role of Omar in Four Lions (2010). The fundamentalist satirical comedy went on to win multiple awards.
Riz got his major break beak in Rogue One (2016), the first film in the new Star Wars volume.
The significant pop cultural impact of Star Wars is undeniable. With this legacy, Ahmed's role as Bodhi Rook is a remarkable achievement.
Riz remains passionate about representing his own British Pakistani diaspora. He wrote and directed the short film Daytimer (2014) about a Pakistani boy balancing his two identities.
He went on to star in the award-winning series The Night Of (2016).
The miniseries follows the story of an American Pakistani who is wrongfully accused of murder and wants justice.
Ahmed became the first actor of Asian descent to win an Emmy award in 2017 for The Night Of.
Ahmed has developed a place for himself on a global scale, along with a narrative for the British Pakistani youth.
Riz spoke to BBC about his upbringing saying:
"If you can make peace with living in a kind of no-man's land, then you realise that I might not have a passport to my own place, there may not be one place that I feel like I belong.
"I may feel like a citizen of nowhere, but you know what?
"I've kind of got a visa to go anywhere."
"You can dip in and out of different worlds with a certain kind of facility."
Watch Riz Ahmed in The Night Of here:
Noreen Khan
Headhunted for her bubbly personality, Noreen Khan has been a prominent presenter of the BBC Asian Network since 2007.
Khan has gone on to meet high profile celebrities. The likes of Amitabh Bachchan and Korean international pop sensation BTS are a few to name.
However, Noreen is more than a presenter. She is a strong headed and determined woman. She says:
"I'm never fazed by hard work or the trials and tribulations of life."
"I tend to stay quite calm. From a young age, I knew I was going to earn my own money.
"I was going to be independent, I wasn't going to rely on my parents to support me, or a man, or anyone else. It was always going to come from me."
Other than presenting, Khan also dabbles in stand up comedy. In 2017 she hosted a comedy night with three other South Asian women.
Due to the overwhelmingly positive response, she took her show on tour. She draws on her Desi upbringing and anecdotal stories to crack cultural jokes.
Watch Noreen Khan talk about her career here:
Alyy Khan
Similar to Art, Alyy Khan is Pakistani born but made his move to England at the age of nine in 1979.
As an actor, Khan's versatility can be seen in his roles. They range from working in Hollywood for A Mighty Heart (2007) as Sheikh Omar to Bollywood in Don 2 (2011) as JK Diwan alongside Shahrukh Khan.
His success is also prominent within British TV. He has appeared on popular shows such as The Bill (ITV) and Indian Summers (Channel 4) playing Ramu Sood.
Additionally, Alyy regularly features in dramas broadcast on all the leading Pakistani television networks.
Khan speaks on his international success saying:
"It really shows how the world is becoming a smaller place."
"We as humans are more understanding towards each other. We must have more collaborations as it is a symbiotic relationship for all."
Watch Alyy Khan in conversation here:
Adil Ray
Known for his role in Citizen Khan (BBC: 2012-2016), Birmingham born Adil Ray did not begin his career with acting.
He was primarily involved in radio, working across the BBC from Radio 5 to the Asian Network.
Desi DNA (2003) was one television show that celebrated the success of British Asian creatives breaking the mould.
However, it was Ray's role in Citizen Khan that led him to national recognition. Mr Khan became the loveable Pakistani man known in every home in England.
Adil talks more about his character of Mr Khan commenting:
"He's a guy who wants his fifteen minutes of fame. He's striving for status.
"In a way it's a big nod to great British comedy characters."
"Whether it be Basil Fawlty or Del Boy, they always had this desire to be somebody else but they never quite get there.
"What they should realise is they should look after their family, which is what Mr. Khan does in the end."
Besides his success in the UK, Adil has previously transcended international barriers.
He has reported for the documentary series Explore (BBC: 2008) in Turkey and Argentina.
He has also explored the lifestyle in Spain with Tales from Europe: Madrid (BBC Four: 2007).
Watch Adil address the initial controversy of Citizen Khan here: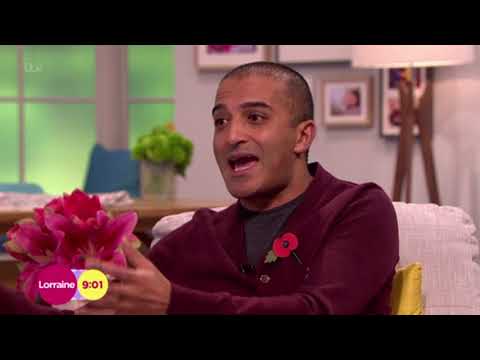 Mehreen Baig
Mehreen Baig is an emerging creative from Tottenham in London. As a British Pakistani woman, she is a blogger and has featured on the BBC a few times.
In 2016, Baig made an appearance on the BBC documentary Muslims like us.
She did house share with ten other individuals to discuss identity and integration. This documentary went on the win a BAFTA TV award in 2017.
Mehreen has also gone on to present the documentary Lost Boys? What's going wrong for Asian Men (BBC: 2018). This investigated the British Pakistani narrative within England.
Although it received criticism due to its hard-hitting nature, Mehreen spoke out against critics:
"Sugar coating problems and an inability to acknowledge real issues in the community is not doing the community any favours.
"In fact, it is dangerous."
Watch BAFTA TV award speech of Mehreen Baig here: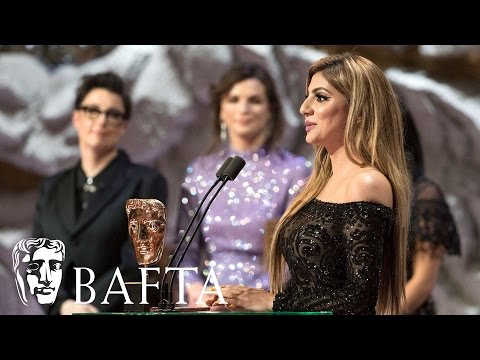 Abdullah Afzal
Originally from Manchester, Abdullah Afzal has featured on a variety of BBC platforms.
His best include playing Asif Khan in Lunch Monkeys (BBC Three:2008-2011) to his success as Amjad Malik in Citizen Khan (BBC: 2012-2016).
He also performed at the BBC Asian Network comedy special in 2014.
Abdullah mentions of how he first got into acting:
"I did my drama exam. I got full marks in my performances. It's a confidence boost and makes you think you can do something like that for a career.
"I googled like crazy for acting jobs. That's how I started."
Afzal made his move from BBC sitcom to film, with his role as Jahid in Finding Fatimah (2017).
The movie follows a young divorcee who struggles to find love in the South Asian community.
Watch Abdullah Afzal behind the scenes for Citizen Khan here:
Guz Khan
Guz Khan was not always in the media spotlight. Originally a teacher from Coventry, Khan rose to fame after a YouTube video named Pakisaurus (2015) went viral.
Using the working-class caricature of Mobeen, he uses satire to express a deeper narrative.
Soon after, he quit his job as a teacher during July 2015 to pursue a career in comedy. After his viral fame, Guz went on to create a skit, Roadman Ramadan (BBC: 2015).
He performed at BBC Asian Network's comedy night in the same year.
However, his alter ego Mobeen could not be forgotten. Man like Mobeen made a comeback on BBC three in 2017 .
His satirical character explores the daily hardships of a British Pakistani. This is something Khan feels passionately about. Guz reveals more about the creation of Mobeen:
"Mobeen is a character that shows the realism."
"A lot of people from these working class inner city areas say, 'whenever we see ourselves on TV, we're big, we're daft, and there's no layers of depth.'
"It was my job that we presented characters that had depth, who are complicated, that do some terrible things but they're good guys as well."
The BBC commissioned a second series for Man Like Mobeen (2019).
Watch a clip from a Man Like Mobeen here: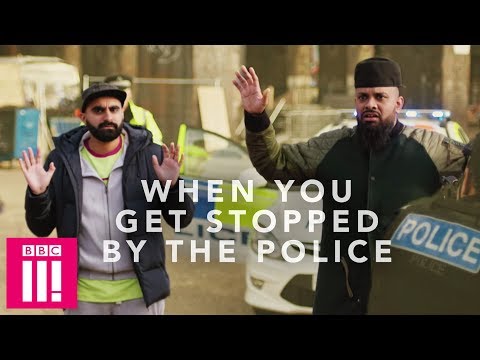 Shazia Mirza
Speaking of comedians, enter Shazia Mirza. Once a science teacher, she left her old career behind to pursue the arts. She now works as a writer, presenter and comedian.
She came to public attention with her outrageous satirical stand-ups. Her comedy draws on both her Pakistani upbringing and the social climate of the country at the time.
As well as comedy, she presented the documentary F*** off I'm a Hairy Woman (BBC: 2007). This drew on notions of self-image and confidence in women with a humorous flair.
Mirza does not shy away from controversial issues. Instead, she uses laughter as a tool for invoking social change.
Shazia is also a regular columnist for leading papers including The Guardian and The New Statesmen. Whilst Mirza is a writer, an entertainer and a presenter, she aspires for more:
"I'd like to go to Hollywood, to be in a sitcom, to write a book, to do theatre in the West End.
"I'd like to do all the things people said I couldn't do."
Watch a video with clips showcasing Shazia Mirza here: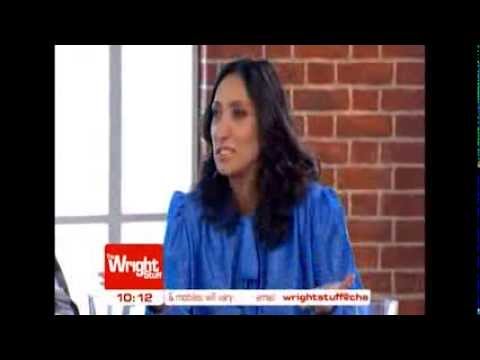 Humza Arshad
Humza Arshad also known as Badman was a normal Londoner one day, the next an internet sensation.
In 2010 he created the YouTube series Diary of a Badman. It followed the daily struggles of a British Pakistani man through a satirical childlike narrative.
Diary of a Badman became extremely popular with the youth due to its humour. Arshad grew a big following and amassed many views.
At one point his YouTube series was the seventh most watched video on YouTube. When asked why his videos resonated with so many, Humza replied:
"I think people can appreciate the humour and there is a message behind it, a moral behind it, it's not entertainment, there's an extra added value.
This successful series led Humza to perform comedy on the BBC Asian Network and on tour.
In March 2018, he collaborated with the South Asian community to create a parody Nike commercial.
Humza speaks about his humble beginnings:
"I started off making small videos in my bedroom.
"I had no money, no links. Just one small little camera and a vision."
"Now I'm writing, making new shows, doing different auditions, having meeting left right and centre."
Humza also did the web series Badman (2015-2018), which was successful.
Watch Nike parody advert of Hamza Badman here: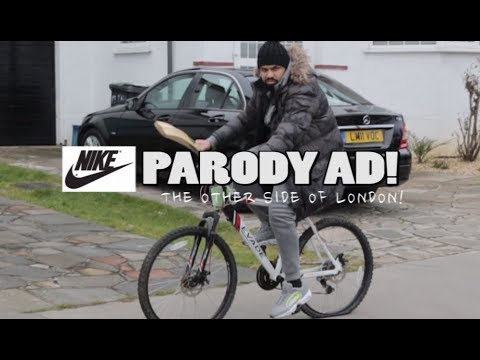 All the creatives and artists mentioned are merely a few that are paving the way within this industry.
They are good role models and mentors for young aspiring British Pakistani creatives.
The representation of British Pakistanis within the media industry still has a long way to go. British TV is still not reflective of a diverse British society.
But with many featuring in mainstream dramas and winning major awards, it shows that British Pakistanis have made major strides within TV and the media.