"I'm a sexy Barbie girl, Shining beauty like a pearl."
The beautiful Sunny Leone returns to our screens with 'Barbie Girl'. The item song will appear in Tera Intezaar, of which Sunny acts as its leading lady!
'Barbie Girl's' music video released on YouTube on 6th November 2017. Not only does it feature the glamorous actress, but her co-star Arbaaz Khan appears in the video.
However, it marks a slight departure from the sex appeal that 'Laila Main Laila' and 'Piya More' delivered. Instead, Sunny keeps things arguably more subtle compared to these earlier hits.
But don't fret! She still raises the temperature as she wears a short, pink dress while performing an array of sexy dance routines. Even the song itself creates different vibes to the harmonious, catchy tune of 'Trippy Trippy'.
The new item song begins with lower beats, creating a tone that feels urban and fresh. Our Tera Intezaar actress first appears sitting on a lavish, heart-shaped chair.
Next, she takes to a bright, colourful dancefloor and shows off her stunning dance moves. The star certainly sparkles in her beautiful pink dress and memorises fans with her tantalising chorus of: "I'm a sexy Barbie girl, Shining beauty like a pearl."
Throughout the video, Sunny sizzles in a range of captivating poses. Gazing lustfully into the camera, she whips her hair back and leaves trails of sand in mid-air. Showing fans that while 'Barbie Girl' may feel tamer than its predecessors, Sunny can ooze sex appeal.
Watch the 'Barbie Girl' music video here: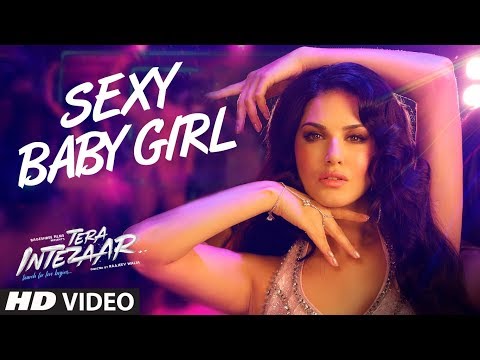 The item song also features the sensual voice of Swati Sharma. After previously impressing many with 'Banno Tera Swagger', Swati delivers enchanting, harmonious vocals to this new item song. Once again, she achieved similar success with 'Barbie Girl'.
Lyricist Shabbir Ahmed said of the singer: "Swati [has] got a unique talent to sing in different genres and her voice is melodious, mesmerizing and delightful at the same time soul touching."
With previous hits, Sunny has enjoyed outstanding, quick success. For example, 'Piya More' garnered over 10 million views within a day of its release! However, 'Barbie Girl' stands currently at just under 300,000 views.
Could this possibly be due to its tamer content? If one considers the dance routine between this and 'Trippy Trippy', it's obvious to see which is racier. The latter's overt sexual moves, including Sunny gyrating her hips, sparked some controversy.
Meanwhile, the sexy Barbie girl keeps her routine subtle in this latest video. With only the shots of her posing in the sand for sex appeal.
However, we also miss out on some of the chemistry between Sunny and Arbaaz. The two only join together towards the end, where they mainly stand to gaze into each other's eyes. A massive difference from her memorising interaction with Emraan Hashmi in 'Piya More'.
It seems then, despite its attempt to sizzle and delight, fans have been left underwhelmed. Dashing hopes to see a racy video to rival predecessors.
With Tera Intezaar releasing on 24th November 2017, they will have to wait to see more action from the sexy actress. Or why not look at Sunny's hottest music videos here.