"What an amazing international collaboration between Parichay and Sean Kingston."
After the successful release of his huge international collaboration track with Sean Kingston, DESIblitz speaks to the Indo-Canadian singer, Parichay.
In our exclusive gupshup, Parichay talks about working with Sean Kingston and his brand new, hit song, 'Saare Mundeya Nu'.
The artist, from Toronto, Canada, also gives us a hint about an upcoming collaboration with an A-List Bollywood actress.
There's been a fantastic response from fans since the release of 'Saare Mundeya Nu' on October 3, 2017. Sourabh says: "This is a huge collaboration with an international star on a Desi track. This is what hard work leads to!"
Featuring Parichay, Sean Kingston, and Alam, 'Saare Mundeya Nu' really is a track you need to check out. But don't worry, DESIblitz brings it to you below.
So what does Parichay himself think about the song and working with the Jamaican-American artist, Sean Kingston?
Tell us more about 'Saare Mundeya Nu'
"'Saare Mundeya Nu' is a track I've had in my arsenal for a while now. Initially, I pitched it to a few Bollywood directors, but it didn't fit into any scripts. So I thought I'd put it out as a single as I didn't want to change the vibe of the record to force it into a film.
"Everything started from the main horn riff that plays pretty much all throughout and ended up as an east-west collaboration track with a major international artist [Sean Kingston] so that is a good feeling."
What made you think Sean Kingston suited the track?
"I am a fan of Sean's music and wanted to collaborate with him. Since his background is Jamaican, I knew he would vibe to the beat as it has a dancehall flavour to it.
He has a massive fan base in the Indian sub-continent and I thought this record would be a treat for the fans."
How did you convince Sean to be a part of the track?
"It's all about the music. If he wasn't feeling the beat, nothing would move forward. He liked the scratch that I sent him, but when I flew down to LA [Los Angeles] from Toronto I had the fully produced track.
"Sean loved the vibe right away and we got it done in no time. He is insanely talented and we discussed rocking an India tour which is currently in the works."
How was it shooting the music video in California?
"We didn't have much time to get everything done. So we shot parts of the video in Sean's mansion in Hollywood Hills and the rest in different parts of LA, all in one day.
"We had an amazing crew, cast and dancers who all made it easier by being flexible and super professional. I wanted to capture the west coast vibe the best we could and I'm very happy with the end result."
How has the response been to 'Saare Mundeya Nu'?
"The response has been insanely positive and the hype is growing every minute. The fans are incredible.
"They really stand behind you and make you feel like all the hard work is worth it. I have always made music that I love, and to see people appreciating that is a blessing. I can't wait to rock stages worldwide and perform this track live!"
Check out the official music video for 'Saare Mundeya Nu' by Parichay and Sean Kingston, and see what you think: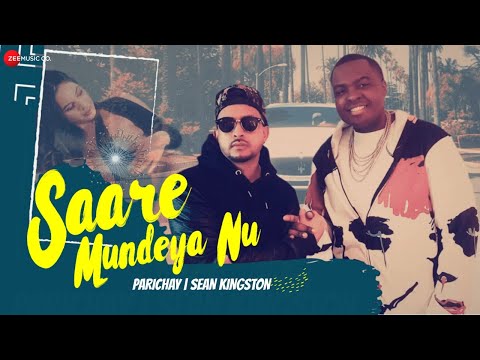 Could more western artists be a part of Desi songs?
"I am currently working on a couple of similar projects as it comes naturally to me, being from Toronto myself. I grew up listening to Hip Hop, Reggae, Dancehall & RnB and enjoy making mainstream music.
"The internet is bringing the east and west closer and closer together and music truly has no boundaries. Ultimately, I'm sure any artist would be open to an international collaboration if it's done right."
So what's next for Parichay?
"I have 2 more big music singles out before the end of 2017.
"I'm also working on a couple of Bollywood film projects as well so it's going to be a great year. I can't announce any names yet but one of the collaborations is with an A-list Bollywood actress."
Find out more
Parichay was one of the live performers at the 2011 UK Asian Music Awards. But he could soon be touring the world and performing at a place near you.
And with other exciting music and film projects in the works, Parichay is definitely worth keeping up with.
To keep completely up to date with Parichay, you can follow him on both Facebook and Twitter. You can also find Sean Kingston on Facebook and Twitter, too, by following our links.
Or you can check out another exclusive DESIblitz gupshup with Avanti Nagral. Avanti is the first person to make a virtual reality music video in South Asia.
She tells us all about her journey into music and about her experience making South Asia's first virtual reality music video.