"I'm going to give my fans way more content than they have ever been given before"
British Asian icon of urban music, Jay Sean has collaborated with Sean Paul for the track, 'Make My Love Go'.
Now signed to Sony Worldwide, the song sees a return to Jay's incredible talents and the result is a unique mix of RnB, pop and dancehall.
In an exclusive Gupshup with DESIblitz, Jay Sean talks about his creative process, bringing up his daughter and the hyper-sexualisation of the music industry.
How is it now being signed with Sony Worldwide compared to Cash Money Records?
"When you're tied up to a record company you're not a free agent. You can't actually put music out and that was very difficult for me.
"Now that I'm out of my previous deal and have signed with Sony Worldwide it's a brand new team and a brand new era for me so I'm very excited for the future right now."
Have you got more creative freedom?
"Yeah of course, I don't even know how to describe it. There were so many pros meant to be signed to Cash Money but then in the end it didn't work out.
"Ultimately, what is the purpose of me being with a label? It's for me to be able to put out new music that I want to make and if I feel like I can't do that … onto bigger and better things."
Your new track, 'Make My Love Go' features a Maxi Priest sample. Why did you choose that particular sample?
"I always loved that song and I just happened to be messing around with some chords and freestyled the Maxi Priest melody over them.
"Then I thought let's just do it. Let's bring that back to life. Because people in my era, that's something we grew up with but the younger kids don't know that great song.
"I just wanted to give it a bit of a current spin on it and the biggest compliment was that Maxi loved it.
"They haven't cleared that sample for anyone else ever so it was amazing for us that he gave us permission to cover that record."
You've worked with Sean Paul before on 'Do You Remember'. How does it feel to be working with him once more?
"Sean and I have been really good friends since 'Do You Remember' and we keep in touch regularly and see each other quite a lot.
"When I did this song it felt so organic and it seemed like there was no one else in the world that I'd want to lend their voice to a record like this, other than Sean.
"I think he really gives 'Make My Love Go' another edge. It's an authentic dancehall, Pop, RnB record and I don't think that's ever been done before."
The artists that are topping the charts at the moment like Justin Bieber, Rihanna, Miley Cyrus and Zayn Malik, a lot of their music is very sexually focused. Do you think mainstream music is becoming too hyper-sexualised?
"I don't think anything's too hypersexual or too sexualised anymore because you can't hide this sort of material from the youth.
"They can go online whenever they want, see whatever they want, listen to whatever they want, watch whatever they want.
"At the end of the day we all know what it is. What's worse is hiding it will make them want to do it even more, so let's just be honest about it.
"Love exists, sex exists, so why be coy about it?
"What I don't like is crass. People trying to be shocking for the sake of being shocking, that's not art to me, that's just an easy way of getting attention.
"But if you can do it in an artistic way that makes people feel good or feel a particular way then I think that's what the whole point of music is.
Is it just the case of sex sells?
"I think sex has always sold from the beginning to be honest.
"Back in the day you had Boyz II Men and Stevie Wonder creating romantic songs and then that turned into a new era of RnB where people were talking about sex.
"And suddenly it went from romance to sex.
"The only part of RnB I don't like is when it is derogatory towards females, and the craziest thing about it is that girls are singing along with it.
"Let's be honest, as a parent, I can't pretend my daughter isn't going to see things and know things by the time she's much younger than when we learnt things."
"They have access to iPads and iPhones and they just know stuff. And if they don't know it, then their friends tell them, so you've got to be one step ahead."
Would you let your daughter listen to one of your tracks with sexual content?
"Well, not right now obviously. Right now everything she listens to and watches I monitor and make sure, like a good Indian parent, she's well educated.
"I don't like her watching mindless cartoons or anything like that. I want her to learn. This is the age where she's like a sponge where she can learn things.
"Later on, when she begins to understand that sort of stuff, she's going to know what I'm talking about."
What's the best father/daughter activity you guys partake in?
"Right now she's two years old so right so everything she's watching involves her learning. She's watching things like Baby Geniuses and even Sesame Street which, by the way, I had no idea was such a great program.
"They actually teach a lot of stuff and I was lucky enough to be on it and she saw me in the episode and was like, 'It's daddy!' which was amazing.
"She can speak fluent Punjabi and English too. I try to tell her things in Punjabi and tell her the meaning, but obviously English comes more naturally to her."
Some say British Bhangra has been quite repetitive in the last decade and lacks diversity, what's your take on that?
"I'm not really an expert of Bhangra, but the only thing I've noticed is that when I watch some of the videos I wish we could step up the quality. And that doesn't necessarily mean more money but thinking about the treatment of the video a bit more.
"Let's not be so generic, let's try and think outside of the box and let's try and push it to places it hasn't been before.
"That's why Rishi, Juggy and I didn't do a conventional music video to the song 'Freak'; we didn't want to look like we were doing a generic bhangra video.
"I would like to see a little bit more diversity."
What did your parents think of you dropping out of medicine to become a popstar, and not being able to use the, 'My son's a doctor', line?
"[Laughs] I think they prefer saying the line, 'My son's a popstar now'. They were very supportive of my decision.
"My parents have never believed in convention; they believe in thinking outside of the box and being a dreamer.
"And that's how the most successful people in this world have achieved what they have.
"It's by dreaming. It's by doing things that other people daren't do."
Will you be touring again anytime soon?
"Of course, you can expect me to be in England promoting the record when they start playing it on the radio and I'm sure we'll have tons of gigs booked around it.
"So I'll get to see my fans, perform the new song and all of the old material so I'm really looking forward to that.
Anything else planned for 2016?
"For me, it's all about letting the fans take everything in as it comes. In the modern era people tend to consume things far too quickly and they move on to the next thing rapidly.
"I'm going to give my fans way more content than they have ever been given before. But I'd like them to take a minute, digest and enjoy everything.
Here is the video for this awesome track: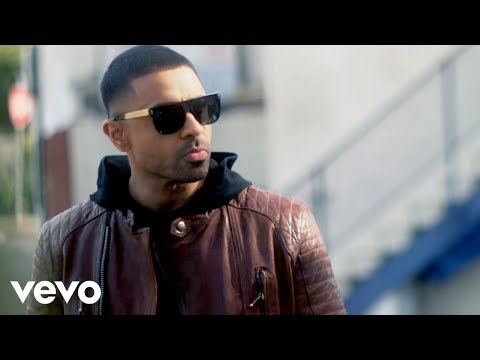 'Make My Love Go' featuring Sean Paul is out right now to purchase and download legally from major music platforms online.