"You should be able to do you. That's what differentiates an artist from a singer."
British Asian singing sensation Jay Sean has returned to the music scene with an incredible R'n'B track called 'Tears in the Ocean'.
The video for 'Tears in the Ocean' released on October 25, 2014. The single is the first following Jay's departure from his US record label, Cash Money, which he officially announced a day before, on October 24, 2014.
Jay was signed to Cash Money in 2008 and became a global name with the likes of 'Down' which featured Lil Wayne from his 2009 album All or Nothing which scored him a number one in the Billboard Hot 100 charts.
The track sold more than 3 million copies in America and made Jay the first Indian-origin solo artist to score a number one in the US.
He also teamed up with Nicki Minaj for '2012 (It Ain't the End)' from his Hit the Lights album (2011). Eventually however, Jay felt he was beginning to lose his passion for mainstream sound:
"I had and still maintain a great relationship with [Cash Money CEOs] Slim and Baby. They believed in me and my talent and our partnership obviously garnered a lot of pop success," Jay says in an interview with Billboard.
"It got to the point where I was chasing pop success and 'the smash' when really my heart wasn't in it anymore. That's not why I got into this game."
Sean admits that while he had an amicable departure from Cash Money, it was his aim to return to his R&B roots rather than stick to mainstream pop, and this is what his new single 'Tears in the Ocean' is all about:
"Hip hop was my first love, but as soon as I got into producing, R&B became my mistress. As a teenager, I grew up on a cocktail of music. I was surrounded by a lot of different influences from black, white and Asian friends," Jay explains.
Jay has always experimented with classic Indian pop and urban R&B sound to create a unique concoction that blends the best of both. Interestingly, Jay isn't the first to leave Cash Money in 2014 alone; popular artists Busta Rhymes and Mystikal have also recently left the label.
Jay now plans to take music back into his own hands without any music label support. The new single will be a run up to his next mixtape Mistress II which is due for a November 2014 release.
Written by both Jay and Jared Cotter, 'Tears of Ocean' is a return to a "melodic and emotional R&B" style that Sean has always loved, and the artist has gone to great lengths to make sure that it represents his signature fusion sound.
The video is a nod to his American urban music influences and sees himself cruising along the American highway and getting steamy with a blond-haired model. The video was shot by his own brother, and Jay's wife of five years, Thara Prashad co-produced it.
Jay admits that he wanted to: "Make music that meant something, that had substance."
"When Sade drops a new album, you know she's not going to be suddenly singing over a EDM beat produced by the hottest DJ at the time or jumping' on the bandwagon of what the latest 'sound' is. You should be able to do you. That's what differentiates an artist from a singer," he says.
Watch the amazing video for Jay Sean's 'Tears in the Ocean' here: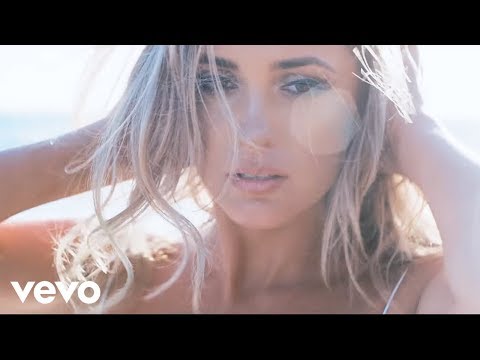 Reaction to the new song and video has truly humbled the Asian singer, who tweeted out:
"Wowwww. Blown away by the reaction to "tears in the ocean" and my decision to make music I (and my fans) love."
Jay's former Rishi Rich Project brothers, Rishi Rich and Juggy D both retweeted their support for Jay, while Juggy also tweeted out "Good Luck bro," for his new video release.
Jags Klimax tweeted: "New levels just got set.. Always repping and doing it big >>> go check it out! @jaysean http://instagram.com/p/ukN4KiL9QM/."
Raghav also tweeted out: "Good luck on ur new journey man and welcome back to independent land.. Looking forward to the new music @jaysean."
The smooth R&B track is definitely a return to the classic Jay Sean sound that we all love and have missed these past few years. With this the first inkling of Sean's new music, we are pretty sure the album will be an incredible one!