"There were no problems. It happened really organically."
It's been 12 years since we heard 'Nachna Tere Naal (Dance With You)', a track that transformed the Asian underground and introduced three fresh faces to the British Asian music scene.
Released in 2003, the song reached number 12 in the UK singles chart, paving the way for British Asian music into the mainstream.
Now, the Rishi Rich Project, comprising of music producer Rishi Rich, RnB sensation Jay Sean, and Punjabi talent Juggy, D have reunited with an incredible new track, 'FREAK'.
So why has it taken so long for the three to come together again? In an exclusive Gupshup with DESIblitz, Rishi explains:
"We were all in different places. Jay was in the US, Juggy went to India, and I upped and moved from London to America. We were all working on our own things."
Each artist has seen huge success in the past decade. Rishi concentrated on launching new artists like H-Dhami, Mumzy and Veronica Mehta under Rishi Rich Productions.
He finally left the UK to move to Atlanta in 2014, where he signed to TRMG Teddy Riley Music group.
Jay Sean became an overnight success in America with the number one single, 'Down' featuring rapper Lil. Wayne, followed by '2012 (It Ain't the End)' and 'Hit The Lights'.
Ever since Juggy D's collaboration on the Bollywood Hum Tum (2004) soundtrack with Veronica Mehta, the Punjabi star has taken the Indian market by storm.
'FREAK' combines the individual musical talents of the three artists. Fans can expect RnB tones from the smooth and silky voice of Jay Sean mixed in with the Punjabi folk rock of Juggy D on a backdrop of British Asian beats provided by Rishi.
But while we can look forward to a classic British Asian urban track from the group, Rishi promises a completely new and different sound with 'FREAK'.
For Rishi, what makes the song so special is that he has used his time in the US to build and evolve a new type of sound, one that is truly innovative and reflects the various talents of all three artists.
As Rishi says, there are 'no expectations' with the song and the three are taking it very easy. Notably, the chemistry between Rishi, Jay and Juggy are what make the song so special, and Rishi admits that none of this chemistry has been lost since they last collaborated together:
"I don't think [our styles] have changed. We've all matured over the years, everyone has a family and we're a bit older. But the chemistry is the same as ever."
"There were no problems. It happened really organically. We were just hanging out in the studio one day. I came up with this beat and Jay heard it and loved it and that's how it all started.
"We are more in tune with our styles and skills now and we bring out the best in each other."
Rishi adds that moving out to Atlanta has done wonders for his music. While he misses his London studio, he admits that he loves the US:
"It's quieter and more peaceful, the vibe is definitely better. Also artists are more serious about their music now, because they're willing to fly out and record."
With illegal downloads hurting the music industry and streaming becoming a lot more popular, many artists have face challenges earning money and making a living off of their talent.
But Rishi explains that the industry is changing and music now is a lot different to how it used to be:
"The only way you can earn is through live music, otherwise a lot of us are setting up our own independent labels and signing new artists. It's not about being just an 'artist' and releasing songs any more. There's a lot more involved."
'FREAK' hopes to invite a new generation of Rishi Rich Project fans, who are sure to love the urban Punjabi beat.
Juggy says: "The fans really supported 'Dance With You' and I think they'll love this new vibe. Loved working with my brothers again we just about to turn up the FREAK-UENCY!"
Jay Sean adds: "This song has been one of the most fun experiences I've had in all my time writing and recording, getting back in the studio with my best friends, my brothers, to do something special for our fans after over a decade, so much laughter and fun in the process.
"I hope our fans enjoy this as much as we enjoyed making it."
Watch the 'Re-Making Of The Rishi Rich Project' here: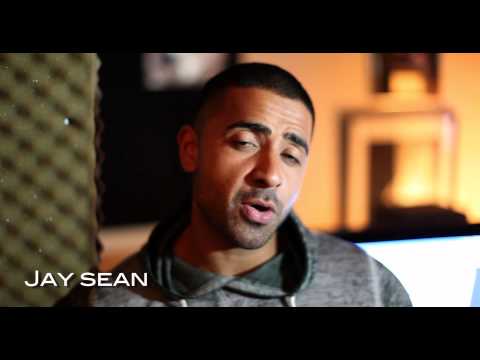 And it doesn't stop here for the 'brothers in music'. Rishi reveals that there are more tracks from the trio in the pipeline, which fans can look forward to:
"We recorded 3 tracks in total. We're really excited about them. We'll see how 'FREAK' goes once it's released and we'll take it from there."
UPDATE – Here's the amazing video to the song: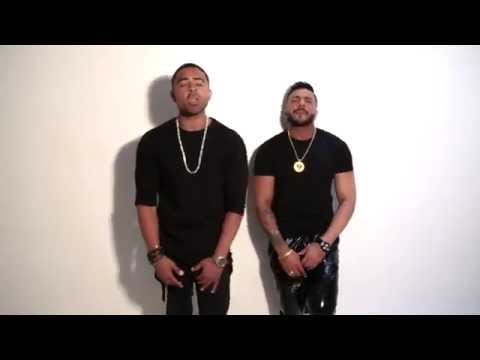 'FREAK' releases from September 25, 2015 and is available to purchase legally from iTunes and other digital stores.