"I hope my song will entertain many brides and grooms on their big day!"
There is no stopping this award-winning 'jugni', as she makes her mark with her quirky single, titled 'Teddy Bear.'
Known for her upbeat and peppy style, this latest track has Kanika Kapoor masti written all over it.
The music video features a life-size teddy bear and small screen cutie and winner of Bigg Boss 8, Gautam Gulati.
His popularity has rocketed since his victory in the reality show in 2014 and fans are excited to see him seducing this baby doll.
But this song actually signifies more than just Kanika's solo debut.
It brings to life Sakshi Salve's book, titled 'The Big Indian Wedding – The Ultimate Guide for Dummies'.
Kanika says: "The Indian wedding is known to be one of the most distinctive ceremonial celebrations in the world for its element of colour, fun and dance.
"I hope my song will entertain many brides and grooms on their big day!"
Sakshi adds: "It's a humorous take on Indian weddings and what they have become today."
Listen to the full song here: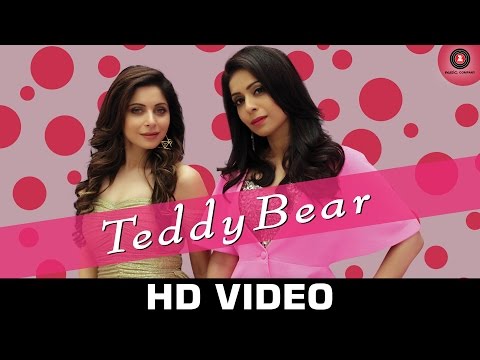 The video definitely has a lot of fun elements, such as Sakshi and Gautam playing bride and groom, loudly-dressed Barbie dancers and Ikka Singh's rapping.
Gautam tries to impress the songstress with his groovy dance moves and well-toned six pack.
His cheeky smile compliments Kanika's sizzling sexy style, who always looks a million dollars.
In fact, fans are desperate for the stunner to take on more roles in front of the camera.
Speaking about the continuous flow of acting offers that pour into her direction, Kanika says:
"A lot of people are giving me a lot of options and all, I think I'm sticking to music for now."
So it looks like we will have to make the most of this beauty's latest release, which should catch on as much as her previous numbers!