"I sincerely hope I shall always be a credit to my race and to the motion picture industry."
Throughout its history, Hollywood has faced heavy criticism for a lack of diversity. Spreading through to its famous Academy Awards, better known as the Oscars.
While the ceremony is on a slow journey in celebrating diverse individuals, many argue it has a tendency to slip back into regression. This particularly resonated during the 2015 and 2016 nominations.
In these two consecutive years, all 20 actors in the categories of Best Actor/Actress and Best Supporting Actor/Actress were non-ethnic. This prompted a huge outcry, sparking movements such as #OscarsSoWhite.
As a result, the ceremony has made improved attempts to celebrate diversity. On 23rd January, it released the list of the 2018 nominations – showing a positive development in its journey.
In the Best Picture category, its films split almost evenly of those with a female or male lead. Four have only male leads (Call Me By Your Name, Dunkirk, Darkest Hour, Get Out), three have female leads (Lady Bird, The Shape of Water, Three Billboards), along with two having male and female leads (Phantom Thread, The Post).
Get Out, a horror film that challenges racism in modern America received four nominations in total. While Daniel Kaluuya lands a nod for Best Actor, director Jordan Peele has nominations in Best Director and Best Original Screenplay.
In addition, nominees Octavia Spencer and Mary J. Blige for Best Supporting Actress land historical achievements. Octavia marks as the second black actress to gain 3 nominations, while Mary is the second to earn multiple Oscar nominations in a single year.
The Big Sick also landed a nomination for Best Original Screenplay. However, some have raised criticism on the list. While the Best Picture category shows improvement in gender diversity, only one of the entries (Get Out) feature an ethnic lead.
Despite this, the list shows a remarkable improvement from previous years. But, considering the ceremony's 89-year history, why has the journey to celebrate diversity been so slow? DESIblitz takes a closer look, using AVYA Skincare's infographic.
As we can see, there is a definite improvement between decades such as the 1940s and 2000s. However, it's clear that this isn't a consistent trend. While 2006 had 9 nominations from ethnic minorities, 2010 only had 2 – highlighting how the path towards diversity is quite slow.
Poor Representation
Since the 1st Academy Awards in 1929 all the way to 2017, there have been 2,153 nominees for the acting and directing categories. However, from this number, only 144 hail from ethnic minorities – a meagre 6.6%. Considering that 40% of America's population are people of colour, this poorly reflects its society.
In fact, it took 10 years for the awards to nominate a minority figure. Hattie McDaniel became the first black actress to be nominated and win an Oscars in 1939. She won 'Best Supporting Actress' for her stellar performance as Mammy in Gone with the Wind.
However, during this era, America was still plagued with segregation of people of colour. This meant that Hattie couldn't sit with her co-stars and was escorted to a small table, near the back. At the time, the hotel of the ceremony had a strict 'no-blacks' policy.
Gone with the Wind producer David O. Selznick persuaded the hotel to make an exception for the actress.
This particularly angered Clark Gable, who starred opposite Hatte in Gone with the Wind. He even considered skipping the Oscars but was eventually convinced to attend.
Upon receiving the award, Hatte said: "I shall always hold it as a beacon for anything that I may be able to do in the future. I sincerely hope I shall always be a credit to my race and to the motion picture industry."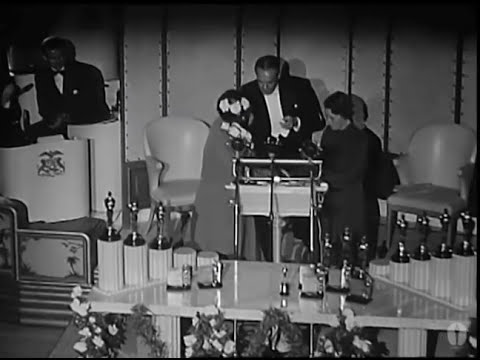 However, it was only until 1947 that the Oscars nominations would include at least 1 person of colour in acting and directing categories per year. Even then, some instances have appeared where the categories had completely non-ethnic lineups.
The 1970s showed very little diversity in the awards ceremony – between 1976 and 1980, all the nominees for acting and directing were non-ethnic.
While things appeared slightly more positive around 1983, diversity only began to blossom in the 2000s and early 2010s. But then, as we all know, 2014 marked a regressing trend, with showing a predominantly non-ethnic lineup and one Hispanic nominee.
As 2015 followed a similar pattern, this marked the movement of #OscarsSoWhite. With 2018 looking to become a more inclusive year for the ceremony, many will hope this regression has truly gone. Especially with the number of nominations Get Out has received.
Even in the UK BAFTAs, its lead actor Daniel Kuluuya received the EE Rising Star award on 18th February 2018. In his acceptance speech, he said: "I want to thank people who support that, mainstream arts and grassroots levels. Thank you for letting me think different."
But how inclusive are the Oscars, especially when one looks at South Asians and Desis?
South Asians in the Oscars
Taking a look at Asian representation in the ceremony, a meagre 16 individuals have been nominated in the acting category. However, out of this number, only 3 are of Indian descent: Merle Oberon, Sir Ben Kingsley and Dev Patel.
Merle Oberon actually hails as the only female Indian to receive a nomination for Best Actress. It was for her role as Kitty Vane in The Dark Angel (1935). While she is the first actress of an ethnic background to be nominated for an Academy Award, her heritage was kept a secret.
The star claimed she was originally from Tasmania, Australia. But she was actually born in Mumbai, in then-British India. Her mother was a 15-year-old Sri Lankan girl named Constance Selby and she was raised by her grandmother.
Merle kept her identity guarded throughout her life. She reportedly refused to appear on camera without makeup, which historians now believe was due to her dusky complexion. Her heritage was revealed in 1983 by Charles Higham in a biography.
Marée Delofski explained in a documentary about the star:
"In the movies at that time, a woman of mixed race was not acceptable. The racism of the period made it very explicit: Merle's Anglo-Indian background was a major obstacle to her becoming a star."
Meanwhile, Sir Ben Kingsley, who is of Gujarati descent on his father's side, has received four nominations in total. He has only won one of these nominations, receiving Best Actor for his role in Ghandi (1982).
In recent times, Dev Patel became the third Desi actor to be nominated, landing a nod in the Best Supporting Actor category. While he impressed many as the adult Saroo Brierly in Lion (2017), he lost the award to Mahershala Ali.
Asian representation in the Oscars just stands at 1%. If we go further and look at South Asians, this percentage would be unfortunately even smaller.
This year, the figure won't change as no Desi stars feature in the acting or directing categories. Many had hoped The Big Sick actor Kumail Nanjiani would get a nod, especially as the film is in the Best Original Screenplay category. Yet he doesn't feature in Best Actor list.
In the Academy Awards' strong history, it's clear to see the path towards diversity has come a long way. From the rife prejudice towards ethnicity in the early 20th century to a more inclusive approach, it reflects the industry's own journey.
Now with the 2018 nominations taking a bigger stance in embracing diversity, the Oscars' future does look hopeful. Films such as 12 Years A Slave and Slumdog Millionnaire has received critical acclaim within the Academy Awards.
Featuring people of colour in lead roles, many hoped these movies would spark a change in diversity. But the recent #OscarsSoWhite showed the industry tends to regress, so what does the future hold?
Superhero movie Black Panther could have the potential to signal a true change. Not only with its strong cast of black actors but the fact it belongs to the juggernaut franchise Marvel. As critics rave about the film, could we see it feature in the 2019 Oscars?
Should this happen, it could mark a new stage in the ceremony's journey. One where we see true change in Hollywood where it celebrates its talented actors of colour.
Yet, it still has a long way to go as we have seen with its sparse recognition of South Asian talent. It seems then the path towards inclusion is still slow and gradual as ever.