"She would have made me a very agreeable wife"
Following his appearance in Goosebumps (2015), American Desi actor, Karan Soni has returned to Hollywood screens as the delightful character of Dopinder in the blockbuster movie, Deadpool (2016). 
The hilarious action, adventure, comedy, directed by Tim Miller, features Dopinder as an American taxi driver who serves as Deadpool's unofficial chauffeur.
He is paid well of course by the mercenary, receiving crisp high-fives for his services.
Despite his short role, Dopinder is not just a meaningless extra.
Rather, he is a much loved character, who really adds to the film, and reviewers are praising his input.
Karan Soni says: "The response I have been getting from people is unbelievable. It was hardly a 10 minute role, and honestly, I never expected people to notice my part."
Dopinder is one of the first characters that we see. Deadpool is bored in the back of his taxi, so he climbs in to the front passenger seat, and begins talking to the driver.
Deadpool asks Dopinder about the picture of a girl he has in his car, and then WHAM, we're seemingly in the middle of a Punjabi soap drama all of a sudden.
We learn that the girl in the photo is Gita, who was Dopinder's girlfriend until he lost her to his cousin, Bandhu.
Dopinder tells Deadpool:
"She would have made me a very agreeable wife, but Gita's heart has been stolen by my cousin Bandhu. He is as dishonourable as he is attractive."
The mercenary goes on to inspire his driver to take action in his situation, suggesting that he needs to teach his cousin a lesson by cutting him up and stuffing him in to a bag.
He then gets out of the car and begins his own quest, after paying Dopinder obviously, with a high-five, who says: "Knock 'em dead pool boy!"
Towards the end of the movie, Dopinder is again transporting Deadpool, but this time along with the mutants Colossus and Negasonic, as they prepare for their final battle.
They hit a bump in the road, and a scream comes from the boot of the car.
Dopinder admits that he has kidnapped his cousin Bandhu, and has him tied up at the back of his taxi.
Deadpool pretends to be horrified like the other two mutants in the back seats of the vehicle.
But Deadpool, being well, himself, is not at all dismayed, but rather, he quietly congratulates Dopinder while also criticising him out loud to keep the others happy.
Deadpool says:
"[Out loud] Drop Bandhu off safely, [whispers] kill him, [out loud] and then win Gita back the old fashioned way with your boyish charm [whispers] kidnap her."
Negasonic realises and admits: "He's [Bandhu] super dead."
The trio then arrive at their desired location and say goodbye to Dopinder. However, Deadpool has left his duffel bag of guns and ammunition in the car, and so, tries to call his driver.
Dopinder is forced to come to an abrupt halt after a vehicle pulls in front of him as he is about to answer Deadpool's call.
The car behind then ploughs into the back of his taxi, leading to yet more muffled screams from Bandhu.
The originally mild-mannered driver is left on a crossroads with a damaged car, a screaming hostage in the back, and a bag full of guns and ammo.
That is the last we see of Dopinder.
Catch Karan Soni in the Deadpool trailer below: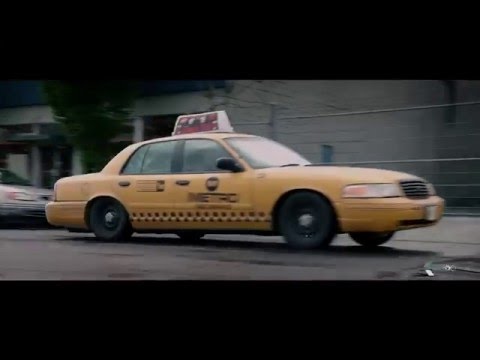 His popularity in this film, could potentially persuade writers to offer Soni a starring role alongside Wade Wilson [Deadpool] in any movie sequel that is produced.
Hopefully we see him finally steal Gita's heart.
Karan Soni will also feature in the much anticipated Ghostbusters (2016) movie, which is due for release in July, 2016. He is set to play the part of Benny, a Chinese delivery man.