"I am Indian in skin but English at heart."
Multi-talented Bishi performed tracks from her latest album, Albion Voice at the Queen Elizabeth Hall as part of Alchemy at London's Southbank on May 25, 2015.
The British Asian diva has been described as having had a somewhat 'unusual musical journey', but one that has been incredibly enriching.
Trained in both Eastern and Western classical sounds, she has worked with artists from both sides of the pond, from sitar gurus to club producers.
A classical pianist and sitar player, Bishi has also been coached vocally in Western and Hindi music.
Her album, Albion Voice, created with Matthew Harden, moves through many sounds and styles as diverse as punk, baroque, glam and medieval folk.
Through these eclectic genres, Bishi explores themes of national identity, including her sense of self as a British Asian.
Her lyrics speak of diverging Western and Eastern cultures and how she feels both confused and socially estranged: "I am Indian in skin but English at heart."
The lead track from the album particularly focuses on how the colour of her skin may be Indian, but she feels British. Written in English, Bengali, Bulgarian and Biblical Greek, the album reflects the Babylonian nature of London and all world cities today.
Speaking before her captivating performance at Alchemy, Bishi said:
"I am thrilled to be performing at this year's Alchemy Festival, which year upon year celebrates the rich tapestry of South Asian talent in both emerging and iconic artists. I hope to bring a unique dimension to the festival, with my immersive, multimedia music experience."
Her 70-minute performance at Alchemy featured everything from English folk song, throat singing and the experimental work of Meredith Monk to Christian choral music, and traditional Indian song.
Her Indian pieces with the sitar were particularly interesting, because they were in collaboration with her mother, Susmita Bhattacharya, also an accomplished vocalist, with impeccable sitar playing skills.
She ended the show with her most popular song, 'Look the other Way', which is an exhilarating anthem of personal power. It features British socialist, Tony Benn.
Interestingly, Bishi's creativity is not only limited to her music, but also extends to her performances on stage.
A unique aspect throughout Bishi's performances are that visuals are projected over and around her to create an atmosphere of 'ever-shifting lines and perspectives'.
This allows Bishi to combine her music with technology and set her apart from other artists. Her elaborate costumes with multiple costume changes also keep the performance dynamic and exciting to watch.
Her striking outfits fuse East and West as she wears a blue embroidered sari draped across her cocktail dress while a traditional English backdrop sits behind her.
For Bishi, performance art is just as important as her music, and she offers audiences a very theatrical visual experience.
It is refreshing to see that she takes electro-alternative music and adds a sitar. What emerges is a truly distinctive sound – not specific to any genre – and the result is truly captivating.
By surpassing any barriers, Bishi combines all genres and sounds together and thus creates for herself a new identity, one that is not limited to solely one culture, heritage or sound. For Bishi, self-identity is a continually evolving concept.
Through the song, Bishi not only speaks for her own feeling of disjointed identity but also society's confused perception of diversity.
Rather than encouraging divisions through race, culture and gender, Bishi welcomes them and envelops all differences underneath one umbrella.
As the socialist Tony Benn narrates hallway through 'Look the Other Way':
"In every heart there are two flames; the flame of anger and the flame of hope. The flame of anger against injustice, and the flame of hope that we can build a better world."
Thus, Bishi's song is as much political as it is about personal understanding.
Watch the music video to Bishi's 'Look the Other Way' here: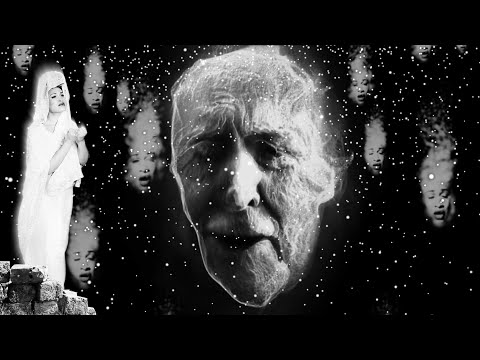 With Bishi's extensive experience in so many classical styles, she has achieved great critical and commercial success around the world.
Her live stage collaborations have included the London Symphony Orchestra, the English National Opera and the Whitechapel Gallery.
Bishi has also won a 'Global Achievement Award' and was awarded 'Best Soundtrack' at the ASVOF film festival in Paris.
Her eclectic and stunning visual performance is a befitting end to Alchemy 2015, and we look forward to the festival's return in 2016.