"I want to inspire girls especially of the South Asian community to follow their dreams."
The candidates for Miss Universe India 2015 can expect stiff competition, as experienced pageant Mina Khtaria has just entered the race!
The Indo-Canadian fitness beauty will be heading to India for her audition, set for September 20, 2015.
If successful, Mina will join 19 other contestants to appear and compete on the TV reality show, Miss Diva.
The glamorous hopefuls will be assigned different tasks every day and face elimination per episode, until a winner emerges to claim the coveted crown.
In the 2014 edition, the contestants were sent on a flash mob catwalk in the busy Palladium Mall in Mumbai.
Judges Shantanu and Nikhil Mehra said: "When contestants are put through a test, they fumble and that's when you get to know the real person."
If the designer duo returns to the judging panel this year, one can count on them to kick things up a notch to give TV viewers an adrenaline rush!
But for the well-travelled and camera-savvy Mina, these will probably be more welcome challenges than nerve-racking situations.
The 5 feet 9 inch-tall girl from Vancouver has participated in Miss Asian Pacific Canada 2013, Miss Universe Canada 2014 and the World's Next Top Model 2014.
Fluent in English, Punjabi and Hindi, the outdoor lover is also a certified yoga instructor and softball umpire.
The 24-year-old has gained a lot of media experiences, by hosting a South Asian TV talk show and writing for health and food columns for an ethnic magazine in Canada.
As a first-generation Indo-Canadian, she finds ways to relate to her roots, especially having travelled to Mumbai to build a modelling and acting career.
Mina says: "I want to inspire girls especially of the South Asian community to follow their dreams. I find that in our community there are a lot of cultural boundaries.
"So I want to encourage those girls to go after what they really want, instead of falling into cultural pressures and doing something that they don't love."

One of Mina's biggest aspiration and motivation in life is fitness. She believes in the power of having a healthy body and mind.
Her workout regime is all about working hard and keeping fit as the video shows her working out at her gym.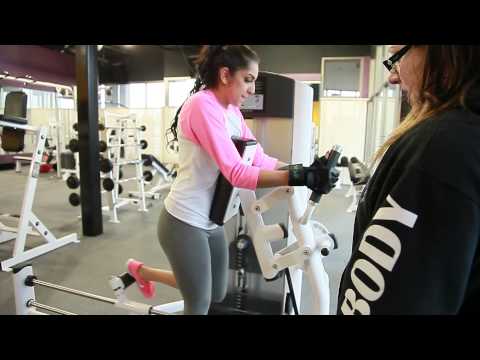 She adds: "I learnt from a young age that our most prized possession is our health and without it we would not be able to achieve the things we want in life.
"My greatest tip to anyone wanting to compete in pageants would be to treat your body like the temple it is, because when you are healthy on the inside it shows on the outside."
Miss Diva 2015 has been running auditions up and down the country, from Pune to New Delhi.
The most recent round of audition wrapped up in Bangalore in early September 2015, where seven finalists walked the ramp at Sanctum Hotel.
They were meticulously selected by Noyonita Lodh (former Miss Universe India), Rahul Rajasekharan (Mr India runner-up) and fashion photographer Waseem Khan.
Miss Diva 2015 will be hosted by Lara Dutta, who became the second Indian to win Miss Universe in 2000 after Sushmita Sen's victory in 1994.