"The core concept of Arth is to bring alive the best of everything that India has to offer"
Subhash Chandra backed Zee Entertainment Enterprises has launched India's first Culture Quest.
The initiative named 'Arth – A Culture Quest' will be a 3-city cultural festival, aiming to promote the country's great heritage, along with exploring its soul.
The Indira Gandhi National Centre for Arts (IGNCA) in Delhi will host this first of its kind event from 8 to 10 February 2019.
The concept behind this event is that India keeps discovering and rediscovering itself, whilst conjuring multiple meanings to different people.
If we go back to India's history, the country's linguistics, scientists and artistic accomplishments become your individual interpretation, meaning, discovery or Arth (significance).
For centuries Sagers have been trying to explore and catch a glimpse of India's soul.
One that appears sometimes through the different musical styles, dance forms, arts and crafts, writers, paintings, sculptures, textiles and scientific discoveries of the country.
Hence this event will explore the above and look at our approach to philosophy and life as a whole.
Talking about the concept of Arth, founder Shreyasi Goenka, says:
"At Zee, we have always endeavoured to build new and exciting platforms for the society to connect with the rich diversity of cultures in our country.
"The core concept of Arth is to bring alive the best of everything that India has to offer across various fields in a manner that is collectively interesting, informative and also enriching.
"We hope the youth would find our programming and topics particularly interesting and have valuable takeaways from Arth.
"In the years to come, we hope to have regional as well as international editions of Arth to take this message across frontiers."
Goenka, Co-Director Saath Saath Arts Foundation adds:
"Arth, the festival not only aims to celebrate the essence of Indic thought and philosophy but also seeks to make it a journey of discovery for the audiences.
"Bringing together an array of some of the most brilliant thinkers, scholars, philosophers, Indologists, artists and authors, Arth has something in it for everyone – young and old alike."
There is a lot in store at this festival. Panel discussions, debates, lectures by several famous scientists, writers, and scholars will take place.
In addition to the sessions delivered by eminent people, there will be performances relevant to the overall theme that is up for discussion.
The organisers aim to curate a unique way for the whole experience.
There will be numerous workshops conducted by artisans from various parts of the country. People attending will get a chance to try their hand at learning a bit of art and so much more.
Catching them young, special sessions will be curated for children also. Making children aware of the different facets of India's culture, heritage and history is an important element of Arth.
The event will provide a platform for the different narratives in history which have never reached the mainstream level or been brought up as popular discourse.
As part of this exciting mixture, documentary films and exhibitions will also be on show at the event. Commenting about the programme, Co-Director of Arth, Dr Vikram Sampath mentions:
"Going beyond shallow jingoism, there is so much about our civilization and its values that we can be genuinely proud of.
"Unfortunately, these have never been part of curricula or popular discourse, as we seem to love self-flagellation.
"Arth – through lectures, panel discussions, concerts and performances, will try to contextualize a lot of this traditional knowledge to modern times."
"Our history and its narrative have often been presented in a monochromatic way and their multiple versions have seldom found an expression."
"Arth will seek to give voices to these diverse, unheard voices that have hitherto been subsumed," adds the author and historian.
Watch an Introduction to 'Arth – A Culture Quest':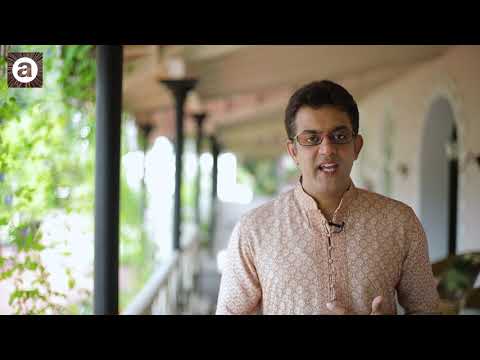 The event kick-starts at a regional level in Kolkata during December 2018. It then moves to Pune in January 2019.
Arth's finale arrives for a three-day gala at the lawns of IGNCA in New Delhi beginning on February 8, 2019.
Over 250 scholars, writers, artists are expected to take part across the three editions.
Artists, writers and distinguished gusts T.V Mohandas Pai, Dr Sonal Mansingh, Ricky Kej, Bombay Jayashree, Pt. Vishwamohan Bhatt, and Tijan Bai.
Globally known scholars such as Koenraad Elst, Rajiv Malhotra, Subhash Kak, Manjul Bhargava, Lord Meghnad Desai, David Frawley, Alex Michaels, Vijay Bhatkar, Makarand Paranjpe, and Syed Salman Chisty will be in attendance.
Also attending will be authors Aatish Taseer, Amish Tripathi, Sanjeev Sanyal, Kishwar Desai, Ashwin Sanghi, Tavleen Singh, Anand Ranganathan, Yatindra Mishra, Rahul Pandita, Madhu Kishwar and many more.
To find out more and register for Arth – A Culture Quest check the festival website. Entrance is free upon registration.
This event is definitely one not to be missed – Especially for all those wanting to increase their knowledge, listen to a healthy debate and dabble in some art and craft all while discovering much more.