"I find performing poetry so cathartic, especially when you're performing it to an audience that looks like you."
Poetry has a long and rich history in Asia but increasingly British Asians are finding a place in one its offshoots – spoken word. Above all, we are witnessing many British Asian female spoken word poets gain attention for their exciting work.
Particularly with the younger generation, spoken word offers the chance for personal expression and the chance to connect with others.
While it traditionally has been an underground subculture for activism and resistance, the mainstream is now acknowledging the art form.
Rather than receiving mockery for its association with the 50s beatnik generation, spoken word artists are even becoming desirable influencers for brands.
Newcomers to the form may have had their first taste thanks to everything from Nationwide's 'Voices' campaign to 02 adverts.
All the while, the rise of poetry nights like The Yoniverse's 'Golden Tongue' importantly amplifies the voice of British Asians. This particular collective focuses on young women, unapologetically aiming to 'Resist. Reclaim. Rise'.
Its quick rise in popularity reflects a growing audience for the perspective of British Asian female spoken word poets.
DESIblitz gives you a primer on spoken word in the UK and introduces you to ten of the most exciting British Asian female spoken word poets.
The Importance of Spoken Word Poetry
Poets like Rupi Kaur demonstrate the power of the written word to connect. In addition to her books hitting bestseller lists, her worldwide shows immediately sell out.
However performance poetry offers a unique experience as a spoken word poet, Amani Saeed, reveals:
"I find the experience of performing poetry to be a couple of things: the first being nerve-wracking, always. Because I don't think I'll ever get over a. The stage fright and b. Performing and spilling your guts out to so many people."
She continues:
"But, at the same time, that's also why I find performing poetry so cathartic, especially when you're performing it to an audience that looks like you like I do at 'Golden Tongue', where your experiences are something that are shared by others."
"Rather than new experiences being used to teach a white person a lesson about what racism feels like or what islamophobia feels like."
It's apparent that the art form allows British Asian female spoken word poets to not just help others feel less alone, but establish a community for themselves.
British Asian Women and Contemporary Spoken Word Poetry
Alongside her own debut collection, Split, Saeed is also a familiar face on the spoken word scene. She offers a multitude of experiences, being born in London and living in New Jersey for one example.
But she offers an interesting look at the promising potential of spoken word:
"I don't think British Asian women have generally achieved greater visibility with spoken word yet – I think they're getting to."
"I think people of colour particularly the black community, I think they have for sure. You have TV shows in the 90s/early 2000s like Def Poetry Jam. Most of those people, I want to say, were people of colour. Mostly black people."
She explains this further:
"I think the thing with South Asians is that we're often told to keep things within the community and I think it's a generational thing as well, where maybe the generation above wasn't as comfortable sharing."
"Or maybe they were, but the problem was that was never translated, that was never brought to the younger generation's attention."
Saeed concludes:
"So nights like 'Golden Tongue' go a long way toward raising the profile of British Asian women within spoken word and making them comfortable, with sharing their stories as well. I mean it's cultural, ain't it? Overcoming those barriers to tell your story."
Evidently, spoken word poetry represents the chance to share truths of the British Asian community with wider society. On the other hand, some questions persistently surround the emergence of spoken word onto the national stage.
Spoken Word's Place in Society and in History
The popularity of spoken word raises some interesting debates pertinent for both insiders and outsiders.
Some criticise spoken word poets for working with big name advertising brands. Yet, as Saeed points out, poets often have to do this to achieve a financially viable career:
"The money comes from delivering workshops and from working with brands, who are doing their marketing and being in their ads like the Nationwide adverts. You've got to eat at the end of the day: you've got to put food on your table. You have to pay your rent and there's a way to do that."
At the same time, she recognises how mainstream attention can "dilute" "the power of the subculture". After all, spoken word has a rich history of allowing those from minority or disadvantaged backgrounds "to tell their truth".
However, Amani Saeed adds:
"Spoken word is part of an oral tradition that goes back millennia. This is not something new. It always dips into and out of [the mainstream] and I think it's part of a cycle that will keep repeating itself."
"Right now, it's a thing that people love to call urban or hiphop-y. And it does come from a black art form: it comes from rap, it comes from hip-hop."
"But also it comes from a long line of traditions. You want to talk about spoken word? Homer and all of the Arab poets and all of the poets from all over the world."
Saeed rightfully points out the ancient appeal of poetry, particularly in the East.
In some ways, it all depends on your perspective. British Asians are increasingly adopting this form to navigate their British experience, their Asian heritage – or both.
Nevertheless, one thing is certain: these British Asian female spoken words poets are making exciting moves in the UK scene.
Learn more about Spoken Word poetry's history here: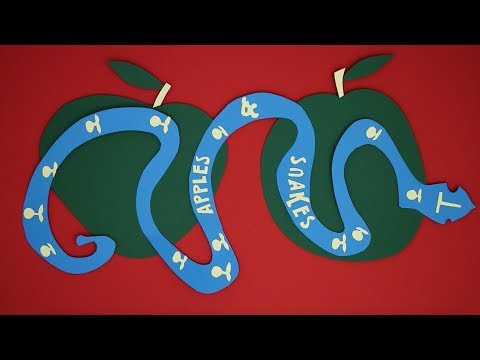 The Poets
Shagufta K Iqbal
Hailing from Bristol, Shagufta K Iqbal, fell into spoken word by chance from her love of reading stories.
Identifying as "a poet, film maker, workshop facilitator", she is also a founder of the aforementioned collective, The Yoniverse. She decided to start it as she felt:
"There was a need to create a support network like The Yoniverse. A place that grows you, pushes you to experiment with your work, it is a platform that allows you to be brave with your voice."
The success of groups like The Yoniverse may seem to indicate an increasing visibility of British Asian female spoken words poet, but like Saeed, Iqbal highlights that the reality is not as simple:
"We have been forced to create our own DIY spaces, reach out to audiences who have not heard their experiences in creative spaces. But we are still not getting the same recognition that our white counterparts have easier access to."
Nevertheless, The Yoniverse is a recent development in late 2017. Whereas Shagufta K Iqbal has impressively built her own platform to then share with others.
Earning Nikesh Shukla's approval, Burning Eye Books brings her debut poetry collection, Jam Is For Girls, Girls Get Jam. Deriving its name from one of the first performance pieces she wrote, it deftly explores a variety of themes.
From food and family to cities and cultures, the themes arrive from her own experiences or what she's witnessed.
In fact, her works draws on a rich tapestry of personal and familial history. Growing up as Pakistani Muslim with Sikh ancestry near Britain's River Avon, her debut is split into sections linking to various rivers. Whether it's Bristol's stunning waterway or the 'land of five rivers' of Punjab.
On the other hand, she finds it important to still engage with spoken word as:
"Performance is very much a conversation with your audience. I think it is important that writers step outside the written page, and make a conscious effort to engage with the reader/audience."
"There are times when I want to be more reflective within my work, and need time away from the stage, and other times it is necessary to make sure my words are relevant, that out there somewhere there is someone to whom my story resonates with."
However, her work additionally takes the form of short films. Following the shocking revelations that migrant women experienced 'virginity tests' in the 1970s, Iqbal presents 'Borders'. In a lyrical narrative short, she gives a voice to the women who fell victim to the British colonial regime.
Watch Shagufta K Iqbal's audacious and impactful work, 'Borders', below: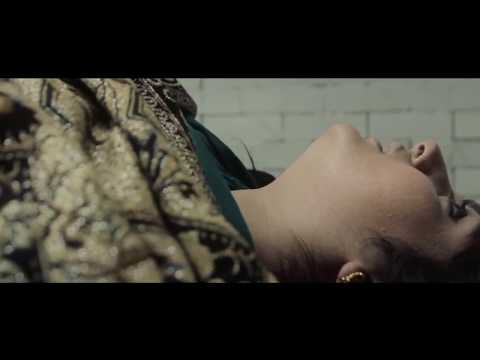 Nafeesa Hamid
Born in Pakistan, based in Birmingham, Nafeesa Hamid is a bold poet, playwright and creative producer.
Hamid grew up in 'Alum Rock' area of Saltely, Birmingham before joining the Mouthy Poets Collective in Nottingham.
Over the past six years, Hamid has written and performed across the Midlands and further afield in the UK. Featuring at London's Outspoken and Hit The Ode in Birmingham, she has also performed at TedxBrum 2016.
She undoubtedly earns the title of an exciting British Asian female spoken word poet by tackling taboo themes. Nafeesa Hamid has confronted topics such as domestic violence and mental health.
Moreover, she notably vocalises her perspective of the female Muslim experience, contributing to a 2017 anthology publication from Sadi Books. With editor Sabrina Mahfouz, The Things I Would Tell You: British Muslim Women Write led to her performing at Cheltenham and Manchester Literature Festivals.
She also founded and runs Twisted Tongues, an open-mic poetry night in Kings Heath.
However, the poetry world is waiting in anticipation for her debut poetry collection, Besharam or "one who is shameless". From Verve Poetry Press, it asks pressing questions about female identity and is particularly pertinent to British Asian women.
The collection examines shifting lines between mother and daughter, East and West as well as reclaiming mind and body.
Besharam is due for publication in September 2018 and Hamid is set to appear at Kenilworth Arts Festival 2018. The festival also sees other British Asian creatives including journalist Anita Sethi, novelist Kamila Shamsie and pianist Zoe Rahman.
Share Nafeesa Hamid's memories of Birmingham below: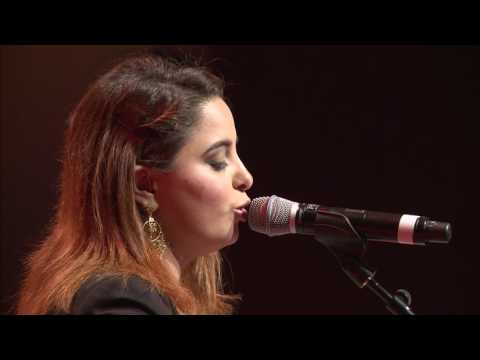 Amerah Saleh
Birmingham born and bred, Amerah Saleh is a champion of the city's poetry scene as well as an active participant herself.
From Birmingham's Hockley Flyover Show 2016 and various arts venues to across Europe, most recently performed at the Commonwealth Games Handover Ceremony.
The event on Sunday 15 April saw Saleh as one of five artists representing Europe's youngest city. Live on screens worldwide, she performed a specially commissioned poem.
She is the co-founder of the exciting Verve Poetry Press, which is also publishing the debut of fellow Birmingham poet, Rupinder Kaur.
2018 also sees her own debut poetry collection, I Am Not From Here, centring on identity, womanhood, religion and place.
If this isn't already enough, her many titles include workshop facilitator, host, project coordinator and outspoken human rights supporter. She is also a producer at Free Radical as part of the Beatfreeks Collective.
Although, this perhaps reflects the ability of Saleh to guide others to work past the limits of labels.
Thanks to consistently engaging young people in innovative workshops, Amerah Saleh was invited to an audience with Prince William.
Even her work questions the idea of belonging to one place.
Above all, you can't help but enjoy Amerah Saleh's evident pride in identifying as a Brummie.
Watch a pride brimming performance by Amerah Saleh: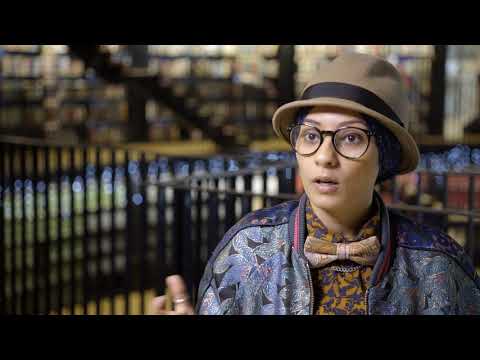 Sophia Thakur
British-born poet, Sophia Thakur is of Gambian, Indian and Sri Lankan descent.
Winning her first poetry award at 18, she's since performed at Glastonbury, worked with charities and brands like MTV, Nike and Cancer Research UK.
In 2017, she worked with Walker Books to create a piece, 'Poetry for the Mandem'. This took inspiration from The Hate U Give by Angie Thomas, also from Walker Books.
More recently, Walker Books has now announced its acquisition of her debut poetry collection due for October 2019.
With great impact, she questions race and refuses to shy from the resultant stigma and discrimination. This is particularly powerful as she often explores her own position as a mixed race woman with great eloquence.
However, she doesn't limit her discussion of race to the female experience. Instead, she casts a critical eye at toxic masculinity or embracing individuality as young people during her TEDx talks for example.
Elsewhere, she blends poetry and music to discuss the complexity of love with incredibly beautiful imagery.
Thakur is very much a rising star in the world of spoken poetry and beyond. Thakur balances her talent for capturing the depth of human emotion with linguistic dexterity.
Watch a compelling performance by Thakur: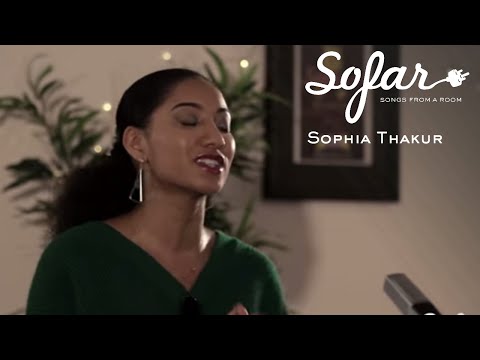 Haleemah X
Haleemah X blurs the boundaries between genres as a poet-rapper. Indeed the Manchester creative also works as a music producer and filmmaker, linked to her interest in the art of words, sounds and image.
Operating as a one-woman show even when filming her music videos, she's multitalented artist.
A lot of her work is abstract, occupying different personalities and taking elements of various experiences to create a wide range of work.
For instance, 'Relax Your Mind' was part of a music video film that she made called 'Desperation of a Melody'. She gave herself the responsibility of every element of filmmaking.
However, putting a label on the poet-rapper's work is equally complex thanks to her gamut of diverse creative skills.
Haleemah X expresses her difficulty relating to spoken word, considering much of it to be similar to a personal monologue. Instead, she relates more closely to rapping while she recognises the sometimes negative connotations around both terms.
Nevertheless, she appears to be taking this as a process and mostly finds herself "somewhere in the middle". Indeed, Haleemah X positions herself most clearly as a storyteller.
Importantly, Haleemah X represents British Asian female spoken word poets in the North. Much of the arts feels exclusive to London, therefore Haleemah X is a refreshingly different voice.
She works with organisations like Manchester's The Whitworth, but is also prolific with creating excellent YouTube content.
In fact, in response to the former Prime Minister's comments, she stumbled upon a viral hit. Following David Cameron's controversial claim that the majority of Muslim women are submissive, she deftly uses political humour in 'Dear David'.
Watch the performance of 'Dear David' by Haleemah X: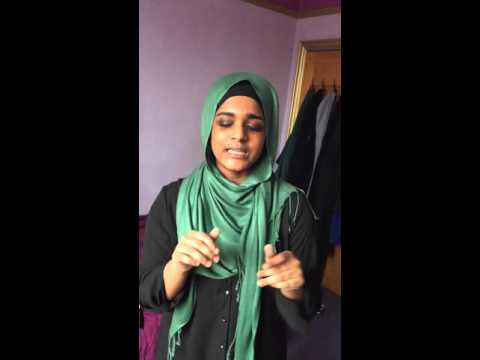 Shareefa Energy
Having grown up in Leicester's Highfields area, Shareefa is now making waves in London.
At the age of 13, she began writing, yet only started to share her work at 21. From a Gujarati family, Shareefa delves into her roots with her first language of Hindi lending her the innate rhythm to captivate audiences.
Similarly, she uses her inner world of past emotional experiences to authentically connect with fans. From her travels to her political interests, Shareefa's passion for reflecting various aspects of her life, give her portfolio a sparkling variety.
She works as a spoken word artist, writer, workshop facilitator, actress and playwright, using these to challenge societal issues.
Here, Shareefa focuses on using storytelling and performing arts for women and migrant communities. Nevertheless, she also breaks stereotypes of women who grew up in a Muslim community.
Her awards include UK Unsigned Hype Best Spoken Word Artist 2014 and she featured on Channel 4 for National Poetry Day 2015.
2015 also saw her debut spoken word EP 'Reasoning with Self' with producer, Meandou. With it, she aims to benefit young women by sharing her knowledge and know there's someone to reach out to.
Shareefa is an innovative British Asian female spoken word poet in other ways. Another unusual marriage of spoken word and artistic form is her 2014 storytelling spoken word play, Wombs Cry.
More recently, as a nearby resident of the area, she commemorated the anniversary of the Grenfell Fire. For BBC The One Show, she wrote a poem for the one year anniversary, sharing her platform with other locals.
Witness the power of Shareefa Energy's moving poem, 'Grenfell One Year Later' here: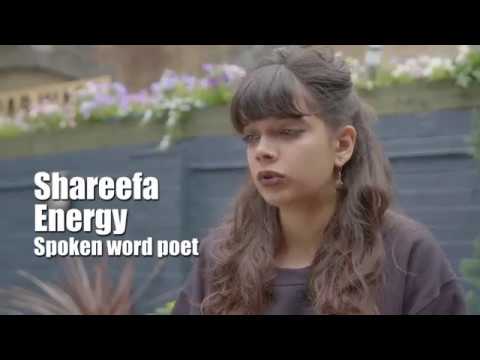 Shruti Chauhan
Another Leicester representative, Shruti Chauhan is a British Indian poet and performer.
She has made the Midlands her professional home too. Shruti Chauhan performs at festivals and events across the Midlands, including An Indian Summer, Barefoot, Leicester and Loughborough Mela and Inside Out at Curve Theatre, Leicester.
She has also been part of other major UK tours including, John Berkavitch's Shame and Art Reach's Night of Festivals – performing with Jess Green and Tongue Fu.
If this isn't indicative of the admiration of her work, Shruti Chauhan has been a featured act at WORD! This is the longest running spoken word night in the Midlands.
In fact, she's an active member of the East Midland's art scene in many other ways. Chauhan is on the Board of Directors at Writing East Midlands, the writer development agency for the area.
Of course, her work has national and international audiences. She has won slams internationally in Chicago and Mumbai, and has performed at Royal Albert Hall, Rich Mix, the Green Mill in Chicago, the US Embassy's American Centre in New Delhi, and at poetry festivals and events across the UK.
Her linguistic talents perhaps reflect her international outlook. Shruti Chauhan is multilingual, fluent in English, Gujarati and Hindi and competent in German, Italian and Sanskrit.
A highlight of 2018's Big British Asian Summer, she wrote the lyrics for BBC's My Asian Family The Musical. Through dancing and song, it explores the life of a British Asian family from Uganda, the Thakrars, across three generations.
Indeed, these are artistic forms that she's also not unfamiliar with. Shruti Chauhan additionally takes vocal training in Indian classical music and enjoys dancing styles like Indian folk and contemporary movement.
So many British Asians can relate to Shruti Chauhan's experience of the wonderful confusion of speaking multiple languages.
Watch Shruti perform 'Relations':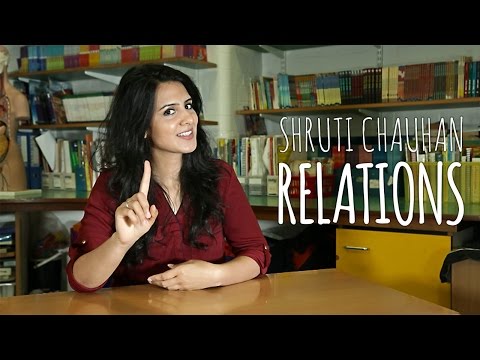 Afshan D'souza Lodhi
Born in Dubai and bred in Manchester, Afshan D'souza Lodhi is a multi-skilled writer, moving from plays, prose and performance pieces with ease.
She is of Indian/Pakistani descent and "one day hopes to take over the world".
However, first, she works with national organisations like Z-Arts, Tamasha Theatre Company and Edinburgh Free Fringe. She has written and performed for the previous and is also a board member for Manchester Literature Festival and Brighter Sound.
Afshan D'souza Lodhi is quick to platform others too. She runs the Women in the Spotlight programme, a BAME/LGBT woman's writing for performance programme at Commonword.
Although she's an independent workshop facilitator for complete beginners too.
Her writing talents stretch even further than this. She has been equally prolific in her non-fiction writing, for instance, reviewing theatre productions for A Younger Theatre.
Yet now, her interest in politics has come to the forefront. Afshan D'souza Lodhi has created 'The Common Sense Network' where she is Editor in Chief.
Of course, when it comes to her poetry, she is equally daring. Her poems unapologetically confront stereotypes around queerness, Islam and being a woman.
Approaching taboo topics like sex and religion, her poetry simultaneously entertains you and makes you think. Even visually she sometimes seeks to challenge audiences by performing in a headscarf.
Still, her exploration of challenging topics pulls punches from just the page. Her debut poetry collection, On Desire, looks at the hybrid existence of young British Asians and what it means to love and receive love.
Watch Afshan D'souza Lodhi perform at Manchester Literature Festival 2018: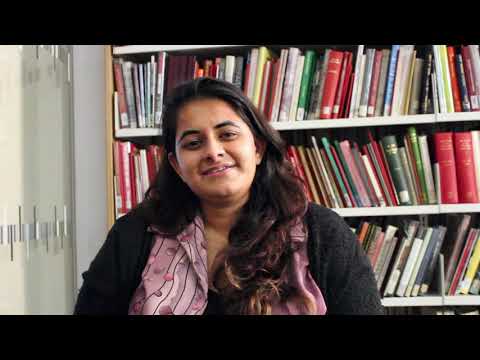 Jaspreet Kaur
Hailing from East London, Jaspreet Kaur is better known as Behind the Netra.
For some, she's a secondary school History teacher with a background in history and gender studies.
This informs her spoken word poetry as she fiercely critiques gender discrimination and mental health stigma and colonisation.
This determination to focus on gender inequality and women's rights in her poetry is key to her ability to connect with audiences.
Jaspreet Kaur resonates with women by unpicking the daily grievances that women face like the pay gap, slut-shaming, mansplaining and victim-blaming to name a few.
Yet for women of colour, she crucially addresses how these problems in combination with cultural taboos, community pressures and racism.
In short, Jaspreet Kaur doesn't shy away from tackling the tricky topics of the British Asian community.
Because of her work, she has gained attention for her skills all around the UK. The past two years have seen her perform at Box Park Shoreditch, Theatre Royal London, Oxford University, Trafalgar Square and Sadler Wells Theatre.
Notably, she attended 2018's annual Commonwealth service in Westminster Abbey. Here, she performed for Her Majesty the Queen as well as a live audience of 2.4 billion people.
Elsewhere, viewers can enjoy her work on their screens with her appearance on a BBC Three Short and a short film with Idris Elba.
However, she has captured the hearts of online audiences too. Jaspreet Kaur has performed at multiple conferences but her appearance at TedxLondon to deliver a TED talk that has inspired.
Her openness about her own mental health struggles is incredibly refreshing, especially in light of the South Asian community.
Of course, it is an issue in UK society. On the other hand, Kaur highlights South Asians have particularly negative labels like 'karam' (bad luck) for those suffering.
Above all, it's heartening to see such a well-known creative being so open and honest about their own struggles.
Thanks to Jaspreet Kaur, perhaps some people won't feel so alone.
Watch Jaspreet Kaur's inspiring TEDxLondon talk: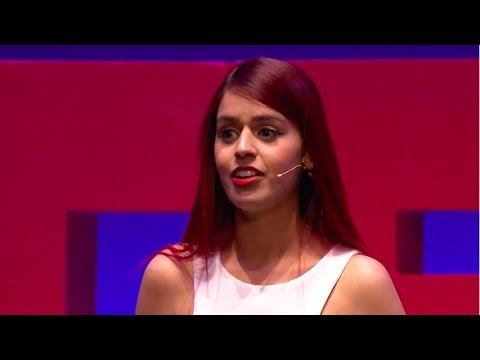 Sanah Ahsan
Sanah Ahsan is a trainee psychologist, poet and activist. It's interesting how these aspects of her works intersect in her spoken word. In addition, in her identity as a bisexual British Muslim.
Despite starting writing from the age of twelve, she only began sharing her work recently. Although she may have preferred to write for herself, her performance poetry quickly gained attention from the BBC.
2015 saw her perform for Roundhouse and BBC Radio 1Xtra's Word First project at the Birmingham Repertory Theatre. It aims to shine a light on the existing spoken word scene and to help find and nurture new and emerging talent across the UK.
Clearly, it fulfils its aims in finding the talent of Sanah Ahsen. For the project, she bravely counters typical narratives of Muslims trying to "offend or convey hostility". Instead, she positions Islam as a religion of "tranquillity".
Since Sanah Ahsan has spoken on issues such as the Grenfell Fire and the LGBT+ community. For the latter, Ahsan is a trained BAME role model for Stonewall and appeared at an Amnesty International event with Jawaab.
For Amnesty, she gave a powerful rendition of her poem, 'Love, Loving' – a poem which the National Poetry Library brought the Southbank Centre. Other notable venues include The Globe Theatre.
Then, her work appears in a BBC Three documentary, Olly Alexander: Growing Up Gay. From the perspective of the lead singer of the band, Years & Years, the documentary discusses the LGBT+ community and mental health.
Sanah Ahsan's intersectional approach continues elsewhere as a headliner for events from the Yoniverse and the Makrooh collective. The latter group aims to change the image of British Muslims and she critiqued the British government's Prevent strategy.
Moreover, she has spoken to the charity, Childline on how creativity and writing can help young people manage their mental health.
Here, she shared a poem on 'Advice to My Younger Self' while discussing her experiences a British Asian female spoken word poet.
From Islam to sexuality, to mental health and political issues, Sanah Ahsan covers a wide range of issues. Yet, she demonstrates how they all interlink and need a united approach.
Hear Sanah Ahsan's thoughts on the power of poetry: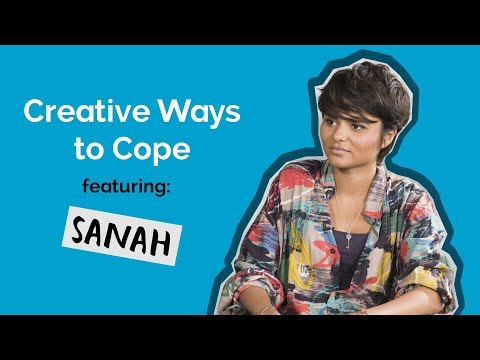 A Last Word
Poetry, even spoken poetry, undoubtedly has its links to the Asian subcontinent.
Nonetheless, these innovative British Asian female spoken word poets are carving their own niche in the area. In fact, there are others on the brink of appearing on this list.
Some resonate with the individual owing to their ability to capture the complexity of multiple identities. On the other hand, some cross genres or confront stigmas to raise debate in society as a whole.
Whether they continue to do so within or outside of the mainstream, we can't wait to see how they take the future of the art form. Perhaps even inspiring even more British Asian women to join them.