"The people who've grafted, and chipped away, and keep going, are the nicest."
There are several British Asian actresses who have made their mark and achieved success across television and other mediums.
The world of acting is notoriously difficult to break for men and women of British backgrounds, never mind those with a South Asian background.
Therefore, we should celebrate the achievements of those who have made it to the top.
The sheer determination of such actresses is commendable, creating memorable and exciting characters, which have been enjoyed by all.
With more representation of British Asian actresses on screen, television and film become more reflective of real British society.
Furthermore, many of these actresses appear in roles that reflect the full range of the British Asian experience. They break stereotypes for both women and Asians across different genres.
DESIblitz counts down 10 British Asian actresses who have stamped their authority across television:
Meera Syal
Born in Wolverhampton in the early 1960s, Meera Syal has many titles in her professional life. From comedy to screenwriting, Syal seems to have done it all.
Her semi-autobiographical novel, Anita and Me (1996) is surely part of many British Asian bookcases across the UK.
Syal appeared in the 2002 adaptation of Anita and Me, which was equally compelling.
Besides this, she featured in Absolutely Fabulous, 'New Best Friend' (TV episode 1994) and Doctor Who, 'The Hungry Earth' (TV episode 2010).
The BBC adapted her novel, Life Isn't All Ha Ha Hee Hee (1999) into a three-part television miniseries in 2005. She played one of the main childhood friends, Sunita, alongside Ayesha Dharker (Chila) and Laila Rouass (Tania).
In 2018, she showed the full range of her acting ability as the heartbroken wife, Goldie, enduring a divorce in the drama, The Split.
In addition to the role's refreshing avoidance of Asian stereotypes, it was a great experience for Meera as a female actress:
"My new drama The Split has very strong women both in front of and behind the camera, which was certainly one of the appeals for me.
"Being on a set that's run by just women – the producer, the exec producer, the writer and the director – was just fabulous."
However, when considering how well Syal has done as a British Asian actress, one just has to look at her work with husband, Sanjeev Bhaskar.
First, is her role in the sketch comedy show, Goodness Gracious Me (1998-2015). In addition to writing sketches exploring British Asian life, Meera was one of the four main cast members.
She then played the grandmother, Ummi in The Kumars at No.42 (2001-2014). The show won an International Emmy Award in 2002 and 2003, showcasing Meera's improvisational talents.
She comments that:
"I've always felt that comedy is harder to do than serious drama and my absolute hero is someone like Julie Walters who can just effortlessly move from one to the other – she's just brilliant at everything!"
Syal shines as an actress, especially with her ability to bring the comedic and dramatic elements of British Asian life to the small screen.
Watch Meera Syal in comedy mode on Goodness Gracious Me here: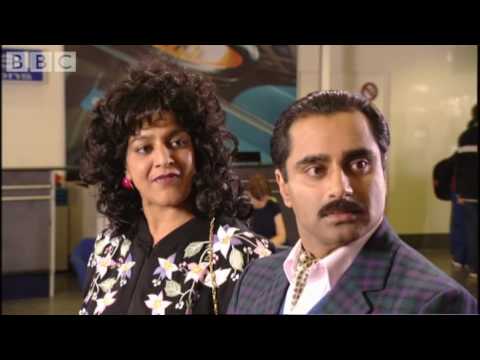 Indira Varma
Indira Varma is a highly talented British Asian actress. Born to an Indian father and a Swiss mother, her method acting style has won her multiple television roles.
One of her earlier appearances was in the British television miniseries, Psychos (1999), playing the role of Dr Martine Nichol.
The BAFTA-nominated series follows the manic-depressive psychiatrist, Dr Daniel Nash (Douglas Henshall). Despite some controversy over the portrayal of mental illness, it was a great achievement for Varma so early in her career.
Although, she interestingly refutes the benefits of finding success in the first ten years of an acting career, revealing:
"Because you're learning that it's much harder to be a good actor with smaller roles."
"The people who've grafted, and chipped away, and keep going, are the nicest.
"The people who've been stars since they left drama school, there's a complacency and a sense of entitlement about them, and you know what – it's just fucking luck, mate.
"Nobody can do it on their own."
Varma has additionally transported audiences back in time with the HBO/BBC historical drama, Rome (2005-2007: season 1).
She played Niobe, the wife of the main protagonist, Lucius Vorenus (Kevin McKidd) in the sumptuous-looking blockbuster.
She has had other notable roles including Zoe Luther in the extremely popular BBC show Luther (2010: season 1).
However, perhaps her most recognisable role for wider audiences harkens to her appearance in Rome. Indira played the indomitable Ellaria Sand in the HBO fantasy series, Game of Thrones (2014-2017).
The American epic did source a few actors from Rome itself. Although this time, Sand was more equal to partner, Prince Oberyn Martell (Pedro Pascal) and won fans for her unique and fascinating character.
And not forgetting Varma is also a polished film actor, popularly known for her role as Maya in Kama Sutra: A Tale of Love (1996).
It is inspiring to see a British Asian actress like Indira Varma, not only make her mark in the UK, but also across the Atlantic in the USA.
Watch Indira Varma discuss her role on Game of Thrones here: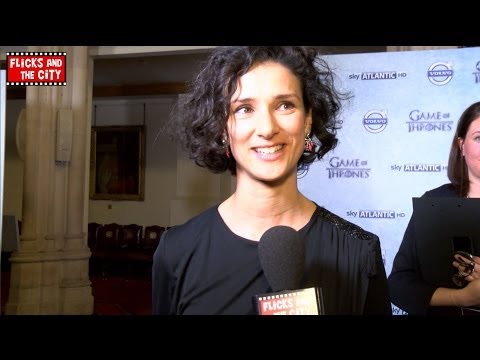 Parminder Nagra
Hailing from Leicester, the most recognisable role of Parminder Nagra is arguably Jesminder Bhamra, or Jess, in Bend It Like Beckham (2002).
The revolutionary film shows a young Asian girl balancing love for her traditional family, alongside a passion for football.
With great humour and emotion, she deals with racism, interracial relationships and LGBT+ issues in the film.
Her character, Jess in Bend It Like Beckham rejected traditional career pathways for British Asians.
Nagra has also found success in the world of television. She enjoyed a long stint on the American medical drama, ER. From 2003 to 2009, she lived an LA lifestyle, while playing Dr Neela Rasgotra.
She proved to be popular with viewers, appearing on lists of TV's hottest doctors.
Parminder played another doctor on the science fiction thriller, Alcatraz (2012) as Dr Lucille Banerjee.
After appearing on the crime drama The Blacklist (2013-2014), as CIA Agent Meena Malik, she has since had roles in Agents of S.H.I.E.L.D. (Senator Ellen Nadeer: 2016-2017 ) and 13 Reasons Why (Priya Singh: 2018).
13 Reasons Why is a somewhat controversial teen drama for its depiction of mental illness and suicide.
Nagra is one of many British Asian actresses to enjoy meatier roles, working in America. Moreover, by working in the USA, she has introduced her talent to a new generation and audience.
During her time in ER, she embraced seeing so many familiar faces in America. She mentions:
"I just think it's so funny that a handful of the shows have got lead English actors playing American characters.
"I think it's fantastic. It's almost like you don't miss being at home because those same faces are all over here."
In spite of making inroads into the American market, UK fans hope to see her feature in many more popular British television programmes.
Watch Parminder Nagra talk ER, Alcatraz and her other onscreen experiences below: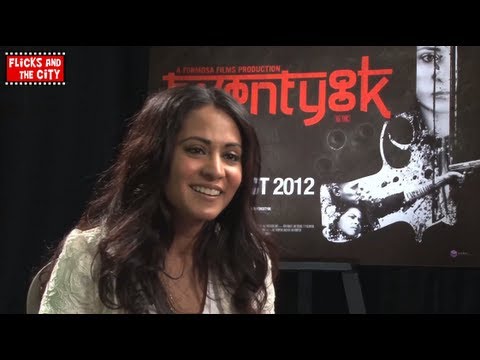 Shobu Kapoor
Active since the early 1990s, Shobu Kapoor is a British Indian actress. She never fails to make us smile with the warmth she imbues into her memorable characters.
EastEnders (1985-present) is a staple of British television and Kapoor first appeared on the soap opera as Gita Kapoor in 1993.
During her five-year stint on the show, she was the fiery wife of a market trader, Sanjay Kapoor (Deepak Verma).
As Sanjay is a frequent gambler and poor businessman, Gita is the brains of the business. Even upon their arrival to Albert Square, her husband Sanjay fritters away money to cause Gita stress.
Over the course of the show, Shobu Kapoor skilfully explored many challenging subjects.
She powerfully depicted a British Asian woman struggling with post-natal depression, affairs, family disputes, Sanjay's fertility issues and much more.
After a local reporter discovers Gita's scandalous secret that her second child is a product of a one-night stand, Sanjay and Gita are hounded out of Walford forever.
Despite many not wanting to see Kapoor leave the role, she has starred in many other television shows as well as films.
Shobu Kapoor has frequently appeared on Doctors (2000-2016), which follows life in a Birmingham medical practice.
Of course, one of Kapoor's most notable role is in Citizen Khan (2012-2016). She plays the long-suffering Mrs Khan, who is often the voice of reason to the foolish antics of Mr Khan (Adil Ray).
Nonetheless, the affection apparent in their relationship is just one example of Kapoor's ability to portray complex female characters.
She describes it as "a sitcom based around a family and appeals across ethnicities and culture."
This ability to connect with all backgrounds reflects the strength of her performance.
Watch Shobu Kapoor as Gita Kapoor on EastEnders here: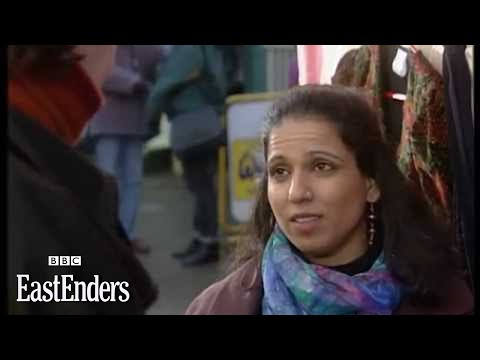 Nina Wadia
Incidentally, Nina Wadia had previously auditioned for the same EastEnders role of Gita Kapoor. The role went to Shobu Kapoor. But Wadia arrived at Albert Square in 2007 as Zainab Masood.
While she made a small appearance as a nurse in 1994, she played the wife of Masood Ahmed (Nitin Ganatra). With her onscreen husband, Nina had the chance to show the softer side of the direct Zainab.
Wadia sparked as a tough businesswoman and a formidable matriarch, amusing UK audiences with her blunt manner.
Although, Zainab had her fair share of difficulties, experiencing late in life pregnancy and domestic violence. Viewers were most stunned as the elder of Zainab's two sons, Syed Masood (Marc Elliott) famously came out as gay.
Naturally, it is impossible to discuss the talents of Nina without mentioning the timeless Goodness Gracious Me (1995-2018). Alongside Meera Syal, Wadia was one of the main ensemble cast.
The pair were particularly brilliant together as Meena and Beena, portraying two British Asian teenage girls.
The two characters believe they are highly desirable "Asian babes," but are often shown to be wrong.
In fact, they are one of Nina's favourite characters on the show. Wadia was fully committed to the gags of the show. Though, she wishes that she had never worn a Delhi-tubby suit saying:
"I practically passed out after jumping around in it for two hours and being crushed by the other cast members at the end of the show."
Wadia's comedy talent cements her status as an amazing British Asian actress.
Follow Nina Wadia on the set of EastEnders here: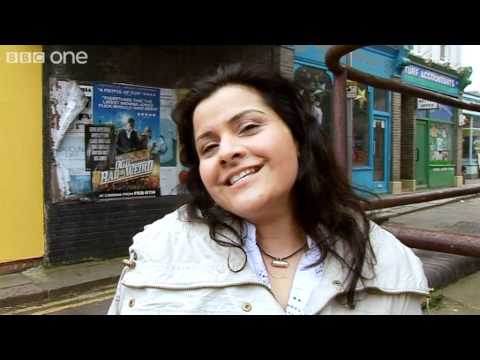 Sunetra Sarker
The Liverpudlian Sunetra Sarker has won over British viewers in many ways.
Primarily, as an actress, she tasted her first success with the soap, Brookside (1988-1990, 2000-2003) as Nisha Batra. Following this, she was part of the main cast for No Angels (2004-2006) as Anji Mittel.
As a British Asian actress, Sarker was prominent on Casualty (2007-210, 2018). Playing Doctor Zoe Hanna, her feisty character became iconic with over nine years on the series.
In addition, she was the director for two of the episodes.
Dealing with various romantic entanglements, infertility and finding love with a younger man, Sarker scooped up many admirers for her storytelling gifts.
Sunetra also featured on BBC's Strictly Come Dancing (2014). In the twelfth series with dancer Brendan Cole, she sashayed her way to the ninth week.
It is her dramatic ability that has endeared her to British audiences, entertaining in crime dramas such as Broadchurch (2017) and Safe House (2017).
But she demonstrates her acting in Ackley Bridge (2017-present).  As Kaneez Paracha, she plays a loving mother in the school drama.
She is a model of kindness and endurance, despite the setbacks of a philandering husband.
Whilst Kaneez is a simply lovable character, Sunetra pushes the role further. We see Kaneez develop as a single mother and gain independence.
Sarker herself reveals that her interest in the role was thanks to the strength of Kaneez as a character:
"The fact that I hadn't seen an Asian woman written like this for TV before. I knew instinctively that I wanted to bring something of my own to this woman."
On the other hand, she does make some mistakes and Kaneez struggles with her daughter, Nasreen (Amy-Leigh Hickman), coming out as a lesbian.
Both roles on Casualty and Ackley Bridge are seemingly very different. Yet, Sunetra Sarker approaches them with the same enthusiasm to help them evolve into fully-realised female characters.
Learn more about what attracted Sunetra Sarker to Kaneez Paracha here: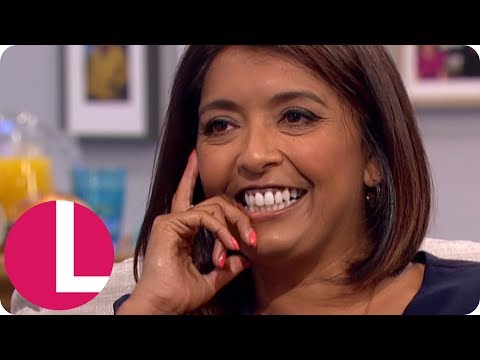 Anjli Mohindra
Despite her young age, Anjli Mohindra is a British Asian actress to make a name for herself.
Coming from Nottinghamshire, she was 18-years-old when she won an enviable role in a Doctor Who spin-off, The Sarah Jane Adventures (2008-2011).
As the inquisitive Rani Chandra, she provided a much-needed representation of British Asians for a younger audience.
Her portrayal was extremely positive as Rani is an inspiring character for young British Asian girls to see in the science fiction programme.
She continued to grace the screen with the E4 comedy, Beaver Falls (2011), playing the role of Saima.
Other roles include Meera Hussain in Casualty (2012) and Bindi in The Boy With a Topknot (2017).
If this is not convincing, her depiction of the frightened wife of a terror suspect in Bodyguard attracted much attention. While the storyline has issues with stereotyping, it is the most watched BBC drama since 2008.
Therefore, this indicates a lot of eyes are on the talented Mohindra as Nadia Ali. With her complex character allowing the chance for a memorable performance, Anjli rose to the challenge.
She added to her comments of Nadia as "empowering," clarifying:
"I meant that, solely from a female perspective, it is empowering to reveal that you are stronger and more capable than an initial judgement.
"Nadia has so many layers to her.
"As an actor you create backstory of what the writer has given you and create a through line, you have to do that with any job."
She continued to entertain television viewers with crime drama, Dark Heart (2018), playing the role of DC Josie Chancellor. Then, she also travelled across the Atlantic for the superhero show, Legends of Tomorrow (2018).
Mohindra who is working across different geographical territories has certainly made a mark in the television industry. Time will tell if she does feature in films too.
Watch Anjli Mohindra chat about her role on Bodyguard here: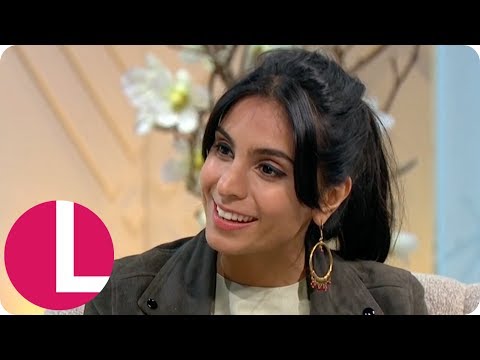 Ayesha Dharker
British Indian actress, Ayesha Dharker is the daughter of the famous poet, Imtiaz Dharker. She is an exceptional actress across stage and screen.
She portrays the role of Chila in the BBC television miniseries Life Isn't All Ha Ha Her Hee (2005). This was an adaptation from the namesake novel written by Meera Syal.
But she enraptured Coronation Street (2008-2009) fans with her character, Tara Mandal. In the popular soap opera, an attraction emerges between her and longtime resident, Dev Alahan (Jimmi Harkishin).
In a scandalous storyline, Dev had already been conducting an affair with Tara's mother (Harvey Virdi), causing a love triangle.
After gripping viewers with more secrets and revelations, Tara humiliates the unfaithful Dev.
With the word 'LIAR' censoring him, she displays a nude photo of him in front of the whole of Weatherfield.
Dharker left this role with a flourish to then appear on the period comedy-drama, The Indian Doctor (2010), set in the 1960s.
It follows Sanjeev Bhaskar as Dr Prem Sharma, while Dharker is his wife, Kamini. The pair move to a sleepy, small Welsh mining village of Trefelin.
In this drama, Dharker explores the challenges of a new place. Despite the setting of the show, she subtly depicts how to overcome culture shock and British Asian history.
Besides doing television, Dharker has made her mark in films, starring in Anita and Me (2002) and Lions of Punjab Presents (2007).
She has also done theatre work including Othello (2015) and A Midsummer Night's Dream: A play for the Nation (2016) at the Royal Shakespeare Company.
Watch Ayesha Dharker acting in Coronation Street here: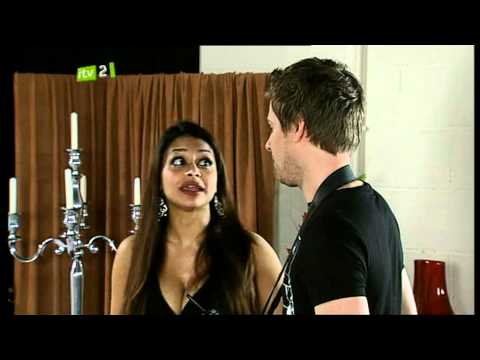 Preeya Kalidas
Londoner Preeya Kalidas was nominated for multiple awards for her portrayal of Amira Masood in EastEnders (2009-2012).
While she pursues a singing career alongside acting, her television credits are as varied as her musical interests.
Her earlier roles include Britz (2007) Mistresses (2009) and Hotel Babylon (2009). Britz also features her Four Lions (2010) co-star, Riz Ahmed.
Though it is her EastEnders role that challenged the actress in depicting the beautiful but spoilt wife of Syed Masood (Marc Elliott).
Similar to Nina Wadia's character, Amira has trouble discovering the hidden sexuality of her husband.
Sadly for her character, but interesting for Kalidas, Amira appeared to truly love Syed.
Kalidas elaborates on the complex emotions felt by her troubled character:
"She wants to confront the man who broke her heart, no matter how much pain the situation causes her.
"She also doesn't want her daughter to grow up without knowing her father."
"A little part of her thinks they may end up back together – it's just a small glimmer of hope. Amira has this idealistic view that they could become a proper family unit."
An average of 11.64 million viewers watched their British Pakistani wedding on the show in 2010.
The pair eventually did part ways. Despite their efforts, having a daughter and an almost reconciliation, Amira left Walford.
With this, Preeya has concentrated on other projects including her appearance in the BBC 3 pilot, Hounslow Diaries (2018).
Kalidas plays the role of Aisha in the series written by and featuring Ambreen Razia as the main character, Shaheeda. One can expect Preeya Kalidas to blossom further as an actress.
Watch Preeya Kalidas in a scene from EastEnders here: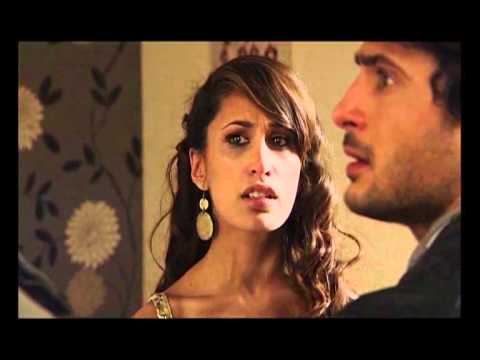 Mandip Gill
Mandip Gill is the final British Asian actress on our list to have made a mark across television.
First appearing on our screens in the soap, Hollyoaks (2012-2015), Gill portrayed a homeless teenager, Phoebe McQueen.
After a dramatic death in Hollyoaks, she then joined the cast of medical soap opera, Doctors (2016), playing a pregnant homeless woman, Shazia Amin.
The British drama series, Love, Lies and Records (2017) followed soon, acting as junior registrar Talia.
Mandip's big acting break, however, came with her role as Yasmin Khan on Doctor Who (2018).
She is the first South Asian companion on the show, accompanying Jodie Whittaker who is the first female Doctor. The science fiction series has a long-established history, dating back to 1963.
Thus, with such historic casting, a British Asian actress appears for the first time on mainstream television and most importantly in a non-stereotypical role.
Although, the casting even shocked Gill. When discussing this significant moment, Mandip says:
"This is an iconic show with an amazing fanbase and I look forward to everything that brings."
She continues:
"Certain roles seem unattainable and this is one of those, so much so I didn't believe it to be true for the first few weeks."
Gill has excelled in her role as police officer Yasmin Khan or Yaz. Travelling with the Thirteenth Doctor provides a fascinating look back at Desi history.
During the eleventh series of the show, the cast explores the history of Partition in the episode, 'Demons of the Punjab.'
It is quite evident that Mandip Gill is creating change with this role and helping to share unique stories. With such an excellent start to her career, who knows where she might go next?
Gain a sense of Mandip Gill's fun personality in the below interview: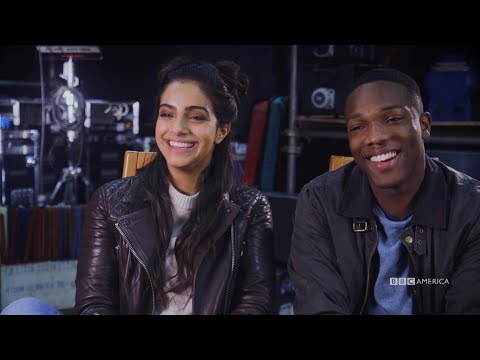 The aforementioned British Asian actresses share a common value in that all have worked hard to make their mark on British television.
They demonstrate a brilliant diversity of roles. From satire to serious dramas, their acting abilities have been praised by people from all walks of like, including British Asians.
Of course, it's always exciting to see a British Asian actress appear in an epic fantasy like Game of Thrones.
But shows like Goodness Gracious Me are sadly far and few in-between so its smaller scale has equal significance.
Other than being successful, are making huge strides in improving the representation of British Asian actresses on television.
And for that, we can be truly grateful that they have made an impact on British, global television, and of course film too.