"Honey Singh should remain far away from the melodies created by Nadeem-Shravan."
India's hottest rapper, Yo Yo Honey Singh, is back and better than ever!
While we are still grooving to the sexy beat of 'Aankhon Aankhon', Yo Yo has already released another new track.
'Dheere Dheere' is his rendition of the '90s super hit by Kumar Sanu and Anuradha Paudwal, from Aashiqui (1990).
The best part is yet to come! Guess which two B-Town megastars feature in the music video?
Enter hunky actor Hrithik Roshan and stylish sweetheart Sonam Kapoor!
An extravagant set in Turkey is the backdrop for the love story between the two.
The Bang Bang! (2014) actor looks a million dollars in an array of dapper suits, and falls for Sonam's bubbly character in the video.
After some playful flirting, Hrithik declares his love by putting on a street dance show just for her.
Now we all know Duggu's irresistible dance moves are capable of making any girl weak at the knees.
Not only is Sonam totally swept away, she even agrees to marrying the charmer!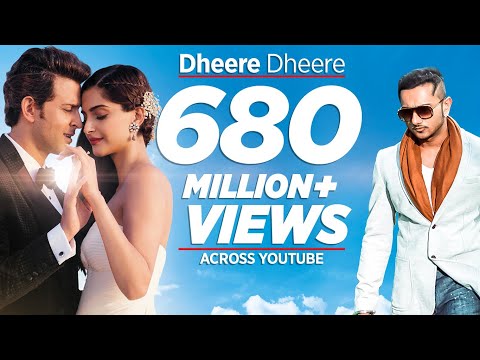 As effortlessly romantic as the pair look on screen, working with Hrithik started out as a little daunting for Sonam:
"It's a preconceived notion that you get really scared to work with someone who is like this huge mega star.
"The amazing thing about [Hrithik] is that he is very relaxed and causal and what I like about him is that he treats people around him nicely.
"There is a lot of humility and he is also open to everything and everybody. It's a very unusual quality in a person who has seen so much success in life."
Perhaps she is ever so slightly nervous because of his good looks?
"He is a hot guy, so it's nice when a good looking, charming, funny, nice guy is romancing you even if it is on screen.
"I would love to work with him in future. I really liked the song and I wanted to do it. My family had a really long association with T-Series and so it was amazing. I think it's a very cool song."
Sonam has Honey Singh to thank for that, as it is the rapper's idea to pay tribute to the late founder of the major music label, T-Series, with 'Dheere Dheere'.
Having clocked more than 850,000 views on YouTube in one day, reception to the track has been surprisingly mixed so far.
Protective supporters of the original version are not hard to find. Gaurav Kalra writes: "They have destroyed the charm of original masterpiece of the 90's.
"I like Honey Singh's Rap songs but he should remain far away from the melodies created by Nadeem-Shravan."
Many others favour the updated version, as YouTube user Param Singh says: "Superb YO YO Sir you make this song more melodious than the older one!!!!"
Wow, it's clearly a tough call! For those of you not familiar with the original song, check it out here and give us your verdict in the poll below.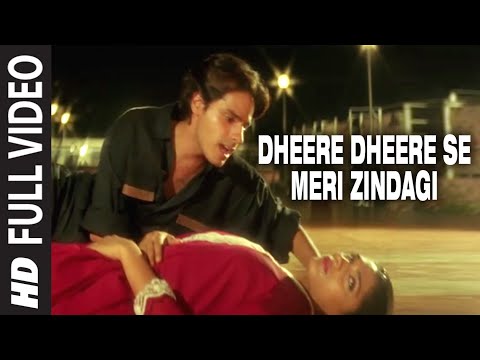 Loading ...