who else leads the shaadi criticism team better than the Desis?
If you've ended up emotionally fragile after the beautiful Royal Wedding ceremony, we don't blame you.
Prince Harry and Meghan Markle are now officially man and wife, having exchanged vows in an elegant and powerful ceremony on Saturday 19th May 2018.
With all the hype surrounding the wedding, billions across the world tuned in to see the Royal Family's bad boy finally anchor his ship.
Right from the gentle hand-holding and thumb strokes during the ceremony, to Harry tearing up on seeing his bride, and that symbolic empty seat for the late Princess Diana, this whole event was a tearjerker.
Harry raised the bar for men the world over and the wedding was nothing short of a fairytale, given that it symbolises a new dawn for the British Monarchy.
If that's not all, British Royalty was joined by Hollywood Royalty, and even Bollywood too, with Meghan's close friend Priyanka Chopra, also dropping in.
If you were one of the many people who was following the proceedings online though, you would have had a field day with the memes and commentaries being made about the ceremony. After all, who else leads the shaadi criticism team better than the Desis?
We told you what Meghan and Harry's Desi wedding would have been like. Here are some of the best Desi memes and reactions from D-Day.
Where are all the people? The Numbers Game
Despite an elite guest list and several events throughout the day, some people were clearly not happy with the sparse crowds seen outside and about Windsor Castle.
A Desi wedding gathering could fit an entire city and still be bursting at the seams. Just think of the gossiping aunties alone waiting for a glimpse of the bride in all her wedding splendour!
Had there been a royal wedding in India, reception mein 200 log toh bas mandap lagaane wale hote #RoyalWedding

— ICannotHandle (@Crewtikka) May 19, 2018
I think wedding in India and Pakistan are more royal than this. Enjoyment runs for days. All relatives get together and dancing, laughing. Various customs goes on. Whole mohalla enjoys : #RoyalWedding pic.twitter.com/asAbJk335y

— M Hanzala Tayyab MHT (@OfficialHanzala) May 19, 2018
The Desi Royal Wedding Mandate
The understated posh waving, the decorum, the silence – these are things that don't exist in Desi Weddings.
Naturally, the diaspora was surprised and had some interesting suggestions to pump some life into the low-key event.
Punjabis to the rescue, again!
I'm sooo dead, you Asians ? #RoyalWeddding pic.twitter.com/DNiJ12E2C9

— Daveena?? (@Daveenaxooo) May 19, 2018
And no, they didn't spare Sheku Kanneh-Mason, the cellist who took the church's breath away at the ceremony, either. Let's be honest, is there really any comparison to Bollywood's most iconic love songs?
And, let's not get started on the cool and almost underwhelmed tone of the BBC commentators:
BBC anchors are so calm. "Oh look, the groom is here". If this was so Samaa news, it would have been, "DULHA POHANCH GAYA HAI SHAADI KE PINDAAL MEIN, MATWALAY BI JAMA HOGAYE HAIN. HUM DOBARA BATATAY CHALAY, DULHA CHURCH KI JANIB BARH RAHAY HAIN" #royalwedding

— M. (@blekhhhhhh) May 19, 2018
Forgiven Perhaps, But Not Forgotten
Royal events are very opportune moments for citizens of the Commonwealth to publicly wash the ancient soiled linens of colonialism.
That Kohinoor was some hefty dowry we paid for a forced wedding that ended in divorce.
Harry and Meghan's day was trending in the Indian Subcontinent and a part of the Twitterverse couldn't understand the hype surrounding the 'Royal Wedding'.
Some made it a valid debating point in the many discussions about Meghan Markle's Givenchy gown.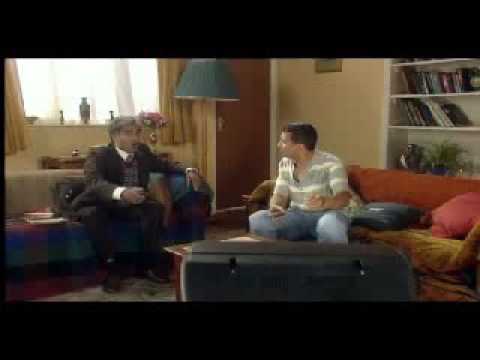 Indian family talking about the #RoyalWedding:
"She's dressed too simply. She's not wearing enough jewelry."
"Whatever jewelry she's wearing was stolen from India anyways."

— Pallavi (@PallaviGunalan) May 19, 2018
Cue the gossiping aunties once again:
Humary yahan Dulhan ki behn is se zada tayar ho jati hy. pic.twitter.com/R8LD3DC7QO

— Çhäíñ?$mök€r ? (@Sangli_cigret) May 19, 2018
It's All a Moo Point
We can't talk about a wedding and not mention the gifts.
While Harry and Meghan explicitly asked guests to redirect their gift money to the charities they supported, Peta India was not having any of it.
They believe in 'merry' making of the highest order. However, this may just be the best gift so far considering how much the couple loves animals.
Introducing Merry! ? Named after #MeghanMarkle & #PrinceHarry, @PETAIndia is gifting the royal couple with an adopted rescue bull in honor of their #RoyalWedding. His days of pulling carts in #India are behind him – he now lives in peace at a sanctuary! https://t.co/LhdjYpYU5T pic.twitter.com/qrSTsCYEBj

— PETA (@peta) May 19, 2018
Meanwhile, Pakistan did one better and offered the couple of the hour an interesting vacation opportunity!
Honeymoon planners, any chance for a last minute itinerary change?
We watched the #RoyalWeddding & remembered #PrincessDiana & her trip to the northern areas of Pakistan, & we thought how wonderful it would be for the newly weds to visit our northern splendours as well! So #PrinceHarry & #PrincessMeghan, we are ready, just let us know when! #PIA pic.twitter.com/2aVtnqxeZ4

— PIA (@Official_PIA) May 19, 2018
The prospect of Prince Harry and Meghan Markle honeymooning across Pakistan has inspired a whole load of new Desi memes.
Unrealistic Expectations
Bollywood has truly made things hard for the average Desi to enjoy a simple marital ceremony in peace.
One Twitter user, in particular, seems to like the Kaala Chashma-way of wedding frolicking.
Ah well, we'll have to wait a few more decades before a Royal Wedding can have some festivities from our side of the world.
What ??? Meghan did NOT wear aviators and didn't come dancing to the wedding ? Kya Yaar #RoyalWedding

— Batla (@Batla_G) May 19, 2018
Keep Calm and Eat Biryani
What's the easiest way to get a large crowd of tired people happy? Biriyani, of course!
I am sure we would have had the Queen smiling if this was on the menu.
https://www.instagram.com/p/Bi9q2rrggxs/?taken-by=thehumorists
Marriage Goals: Harry and Meghan show us the way
Whoever thought the Royal Wedding was a symbol of change and modernity has really overstepped the line. Meghan and Harry have very simple expectations from life.
If you watched the ceremony, you, like many others, would have tried to make out what the Prince was saying to his bride.
Now we know and it's everything we Desis dream about in a marriage!
Harry has also set some impossibly high boyfriend standards with the wedding.
We are going to remember that anxious and goofily teary-eyed groom for a long time!
https://www.instagram.com/p/Bi-MZQ5gthD/?taken-by=thehumorists
And, of course, Meghan's impeccable side glance below is the best revenge for all those past relationships that ended badly:
When you marrying to prince and your Ex is also watching you?#RoyalWedding pic.twitter.com/zJroPXzRJb

— Danish ?? (@danish_speakx) May 19, 2018
Also, can someone inform our Desi mothers of these key points:
Things Pakistani mothers should know about Meghan Markle.
1: She is a divorcee.
2: She is older than Prince Harry.
3: She is not Harry's cousin.
#RoyalWedding

— Crispy Samosa (@AisaBiiHotaHy) May 19, 2018
Quite the Promising Gene Pool
Ladies, if the wedding has got you all wedding-hungry, if Prince Harry, with his teary eyes and sweet smile, has made you want to find a man, look no further.
This Instagram handle gives you a cursory look at what's available to wed.
The Epitome of Purity, Literally
We speak for the South Asian community world over when we talk about the crippling anxiety that comes with owning white clothes.
The paranoia makes this meme doing the rounds on Twitter that much more special and all too real.
Tide should consider buying the rights for this one!
Thanks duchess for this new meme #RoyalWeddding pic.twitter.com/ZsU0KygvJo

— Waleed Nasir (@waleednasir00) May 19, 2018
Fairytales are Not for Everyone, Sorry
While the world oohed and aahed over how picture-perfect the couple was, Pakistanis were out there, determined to give Desis a reality check.
This is the best thing I've read regarding the #RoyalWeddding all day. Reporting done right. ?? pic.twitter.com/b4GgJKcQnM

— Leena (@Leena_Ghani) May 19, 2018
https://www.instagram.com/p/BjAGnU9gTCH/?taken-by=thehumorists
Considering the cultural and romantic symbol the Royal Wedding turned out to be, the world's two latest sweethearts are not going to fade from public memory soon.
Congratulations to the happy couple!