"The film has loads of martial arts. It has got the best action."
Brothers, the official remake of Hollywood's Warrior (2011), has collected a staggering RS 52 crore in its opening weekend.
Starring Akshay Kumar and Sidharth Malhotra, the sports drama film is on its way to become a superhit.
It is the second biggest opener of 2015, having reeled in Rs 15.21 crore when it hit screens on August 14, 2015.
This puts Brothers behind Salman Khan's Bajrangi Bhaijaan (2015), which took Rs 27.25 crore on its first day of release.
It is also Akshay's biggest opener to date and fastest to cross Rs 50 crore. His previous releases earned just shy of Rs 40 crore (Gabbar Is Back and Baby).
The 47-year-old star will cross his fingers for a smooth sail into the Rs 100 crore club.
Co-star Sidharth Malhotra is also cheering on, as it is his second biggest hit after the romantic thriller, Ek Villain (2014).
Sidharth has undergone intensive training to bulk up for his role in the Karan Malhotra-directed film.
Even action star Akshay, who plays his elder brother, finds the filmmaking process physically challenging.
He says: "Brothers was not an easy film to make. We worked hard.
"We started prepping for the film five months before the shooting. We got punches on our faces because the fight sequences in the film are mostly contact fights.
"The film has loads of martial arts. It has got the best action. I am a stuntman first, then an actor. The drama and emotion in the film are its USP.
"I am quite excited about the film. It took 52 days to shoot the climax of the film."
Watch the trailer here: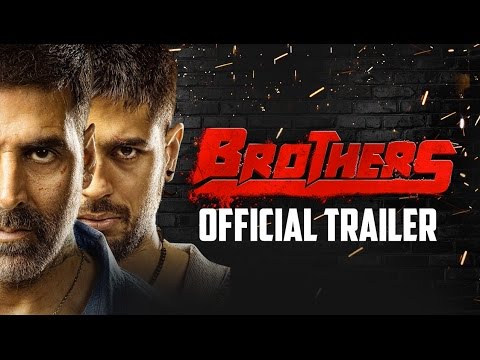 The story of Brothers is based on Warrior, featuring Tom Hardy and Joel Edgerton as the boxing siblings with a grudge.
It also stars Jackie Shroff as their alcoholic father, Jacqueline Fernandez as Akshay's character's wife, and Kareena Kapoor in an item number.