"A few hours ago, you were giving chai for the phone walahs"
Indian films made by foreign filmmakers are famous all around the world. Besides the popular Bollywood cinema, Indian films provide an alternative and different perspective.
Foreign filmmakers have gained worldwide praise for their work with these films, featuring strong Indian storylines or themes.
These films made crossover across different genres from historical epics to thriller and adventure. Some of the films have been made on a big budget too.
Indian films have won international awards including the Oscars, BAFTA's and many more.
Such is the popularity of Indian films that some of them are available on Netflix, with others accessible on several digital platforms.
International filmmakers working with Indian talent make up a very creative combination. Indian films showcase outstanding performances by some wonderful actors from around the world.
DESIbltiz delves into 10 top Indian films made by foreign filmmakers:
Kim (1950)
Director: Victor Saville
Starring: Dean Stockwell, Errol Flynn, Paul Lukas
The Victor Saville directorial Kim is an adventure film, which is shot in various states of India, including Rajasthan and Uttar Pradesh.
This classic movie from 1950 is based on the aforementioned novel by English author Rudyard Kipling.
This movie, like the novel, portrays several cultures. There is the Lama (Paul Lucas) who seeks a holy river. He finds Kim O' Hara (Dean Stockwell) and makes him his disciple. Kim follows the old man, believing he is destined to greater things.
However, things go in a different direction as he is found by the British. Despite being put into a boarding school where he is taught to behave like other British children, Kim eventually rebels.
Subsequently, Kim rejoins Lama and with the assistance of a brave adventurer Mahbub Ali (Errol Flynn), the two undertake a dangerous journey.
Every bit of the novel rightfully fits in the description and details of the film.
A reviewer relating to the novel and complimenting the film on IMDb wrote:
"Excellent rendition of the Rudyard Kipling novel! True to the book, and preserving the nuance and subtleties of the original. A must see for any one and highly recomended for children.
"A great stocking stuffer, or gift for any child as an opening to the great writing of Kipling."
The film also shot at Alabama Hills, California, USA was a box office success.
Watch Trailer of Kim here:
Siddhartha (1972)
Director: Conrad Rooks
Starring: Shashi Kapoor, Simi Garewal, Romesh Sharma
Siddhartha is an all-time underrated classic, featuring renowned Bollywood actors
Directed by the late American director Conrad Rooks, Siddhartha is based on the namesake novel by German-born poet Hermann Hesse.
This film transports us to ancient India. It tells the tale of Siddhartha (Shashi Kapoor) who wants to know the meaning of life.
He along with his friend Govinda (Romesh Sharma) travel to various parts of India to find the eternal meaning of life.
In their journey, they are met with hermits and ascetics but find no rational explanation.
Siddhartha then meets Kamala (Simi Garewal), a royal courtesan who helps him understand life and its meaning.
Later in the film, Govinda and Siddhartha reunite through the same river that they once crossed in their journey.
At the end of the movie, Siddhartha is old and feeble, while Govinda has become an ascetic.
This movie was praised for its elegant screenplay and performance, which is still admired by critics and film enthusiasts to this day.
Critically examining the film, David Schwartz from World Movie Reviews, writes:
"Its visual beauty is compelling and its emotions are kindled from within, as it takes off from the source of its literary roots and becomes a pure cinematic experience."
Notable cinematographer Sven Nykvist has shot some beautiful locations across North India for the film.
Watch Trailer of Siddhartha here:
Gandhi (1982)
Director: Richard Attenborough
Stars: Ben Kingsley, Rohini Hatangandi, Roshan Seth, Saeed Jaffrey, Alyque Padamsee
Gandhi is a remarkable epic historical movie, which had won numerous awards in the early 80s. The film managed to score wins at the Academy Awards and the Golden Globe Awards under several categories.
A Richard Attenborough direction, the movie from 1982 is a biographical tale of Mohandas Karamchand Gandhi (Ben Kingsley).
The film covers the life of a very influential man from India. The movie begins at the time of his death. It then goes on an epic journey of his rebellious youth to when he becomes a man bound by principles.
The film highlights the days he spent in South Africa and how he witnessed racial segregation.
Refusing to accept segregation in South Africa, he had to pay the price. Despite given a jail sentence and beating, he did not surrender himself.
In the film, Gandhi adopts the same attitude when he travels to India as he manages to excite the working class of the country.
The film reveals his entire political and personal life. Whether it is political conflicts or rebelling against the British Raj, the film has everything.
The film is a rollercoaster of emotions. Gandhi cannot bear the loss that occurs during the partition. Acting as a peacemaker, he ignites extremists against him, which then leads to his assassination.
Veteran actress Rohini Hattangadi as Kastubar Gandhi plays the supporting wife of the famous Indian leader.
British Asian actor Roshan Seth takes on the role of Pandit Jawaharlal Nehru. Saeed Jaffrey and Alyque Padamsee play the roles of Sardar Vallabhai Patel and Muhammad Ali Jinnah respectively.
Praising the film, Jack Kroll from Newsweek states:
"There are very few movies that absolutely must be seen. Sir Richard Attenborough's Gandhi is one of them."
Watch a movie clip from Gandhi here:
Slumdog Millionaire (2008)
Director: Danny Boyle
Stars: Dev Patel, Frieda Pinto, Anil Kapoor, Irrfan Khan
Slumdog Millionaire is the story of a street urchin from Mumbai in India.
What makes his life different from everyone else is that he is on TV. Appearing on Who Wants To Be a Millionaire, he knows all the right answers.
However, For Jamal Malik (Dev Patel) it does not get easy. Police arrest him on suspicion of cheating or stealing the answers of the show.
For someone as insignificant as himself, there is no real explanation. How can a street urchin manage to know every answer of the most popular game show?
Through flashbacks, he realises that everything around him gives all the answers he needs.
He narrates how he came to know the answers in every episode. But there is no ill motivation or hidden agenda behind him whatsoever.
Money is not what drives him on the show. All he really wants is his simple primitive life. And yet he is on the verge of becoming a millionaire.
Anil Kapoor who plays Prem Kumar, the popular game show host quotes the famous dialogue in the film:
"A few hours ago, you were giving chai for the phone walahs.
"And now you're richer than they will ever be. What a player!"
Frieda Pinto portrays the street girl role of Latika.
The film had an excellent soundtrack, including the famous song 'Jai Ho,' composed by AR Rahman.
Danny Boyle is the director of this award-winning film, which won ten Oscars in 2009.
Watch the popular song 'Jai Ho' here: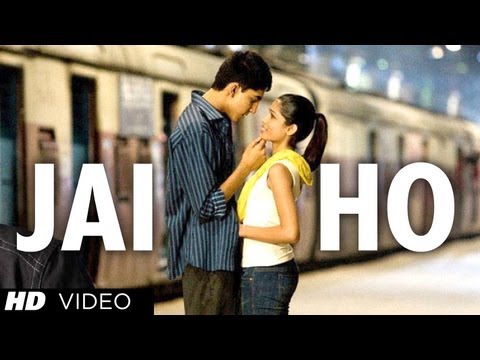 Today's Special (2009)
Director: David Kaplan
Stars: Aasif Mandvi, Dean Winters, Naseeruddin Shah, Harish Patel, Jess Weixler, Madhur Jaffrey
If you love both Indian and American food, then Today's Special is definitely a movie to watch.
Aasif Mandvi (Sameer) is infuriated because he is a talented chef from Manhattan who does not get a promotion from his boss (Dean Winters).
He tries to find his track in Europe but does not achieve what he really wants.
In this light and comedy film, Sameer is taken back to his roots as he decides to cook Indian food. Sameer realises through a series of experiences that the food he needs to cook is traditional.
Sameer is also stuck with a personal crisis, with his father being ill. After Hakim (Harish Patel) has a cardiac arrest, Sameer leaves Paris and heads back to run the family restaurant.
Sameer not only has to revive his career but also seek his father's approval. Furthermore, he also meets up with a cabbie named Akbar (Naseeruddin Shah) who claims to have cooked Indian food for the royal family.
It gets more frustrating for Sameer as he has no experience with Indian food.
With the help of Akbar, Samir transforms the restaurant as one of the best Indian places to eat in New York.
In the film, there is one key dialogue from Akbar that stands out and is meaningful:
"They don't know what they want. They only know what they've had!
This film has both British and Indian actors, including Madhur Jaffrey (Farrida) who plays Aasif's mother. Farrida who wants his son to get married tries to fix him up with an Indian girl in the film.
Watch a scene from Today's Special here: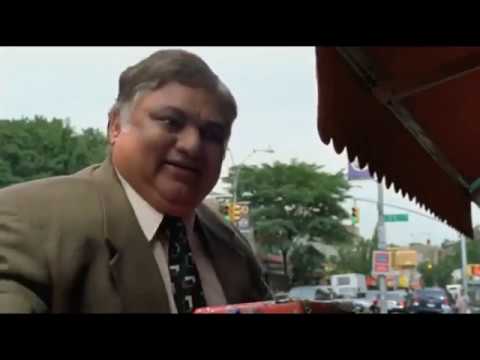 The Best Exotic Marigold Hotel (2011)
Director: John Madden
Stars: Julie Dench, Tom Wilkinson, Dev Patel, Celia Emrie, Bill Nighy, Penelope Wilton
An adaptation from the Deborah Moggach novel, These Foolish Things (2004), this British film contains both drama and comedy.
 The Best Exotic Marigold Hotel is a delightful film to watch, with the theme focusing on retirement.
The story revolves around seven retired Britons who want an affordable vacation spot.
These seven individuals unrelated to each other find their way to the Marigold Hotel in Jaipur, India. In finding a comfortable and affordable experience each end up chasing their long forsaken dreams.
Each character wants something for themselves. For instance, Evelyn Greenslade (Judi Dench) wants nothing but a cheap vacation, which she can barely afford.
Then there is Sir Graham Dashwood (Tom Wilkinson), a High Court judge who wants to seek the love of his life.
Dev Patel plays the important character of Sonny Kapoor and is the manager of the hotel.
Tina Desai (Sunaina), the love interest of Patel is a call centre worker in the film.
The other five characters have their own requirements and desires. These include finding a filthy rich husband, cheap surgery and amending the loss of retirement funds. Together these events make a hilarious and attractively dramatic plot for the film.
This extraordinary film won 'Best Comedic Actress' and 'Women's Work: Best Ensemble' at the Women Film Critics Circle Awards.
Watch our interview with Dev Patel on The Best Exotic Marigold Hotel here: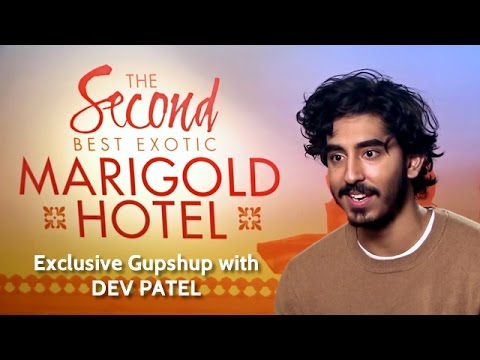 Lion (2016)
Director: Garth Davis
Starring: Dev Patel,  Rooney Mara, David Wenham, Nicole Kidman
Based on a true story, Lion (2016) is an amazing biographical film.
A young boy Saroo (Sunny Pawar) separates from his brother on a train station. The boy only speaks Hindi and accidentally boards for a Bengali speaking city.
After separating from his brother, the boy is in a state of confusion. Saroo does not know what to do as he is absolutely clueless.
An Australian couple in Calcutta saves him from a potential kidnapping.
The Brierley family then adopt Saroo. John Brierley (David Wenham) and Sue Brierly (Nicole Kidman) are without a child and take Saroo to Tasmania, Australia.
Saroo leads a happy life and grows up to be a fulfilled adult. But after twenty years, he decides to search for his home, eventually reuniting with family members.
Notable actors who starred in this film are Nawazuddin Siddiqui (Rama), Tannishtha Chatterjee (Noor), Dev Patel as the adult Saroo and Rooney Mara (Lucy) playing Patel's girlfriend.
Summarising the film, Brian Truitt from USA Today wrote:
"The finale is manipulative in every way, squeezing out the emotions of the audience.
"But Lion's well-plotted narrative and thoughtful characters suck you in so much that the journey there is totally worth it."
This beautiful film in English, Bengali and Hindi won fifty-nine awards, including at the BAFTA and Asia-Pacific Film Festival Awards.
Watch the Google Earth scene from Lion here: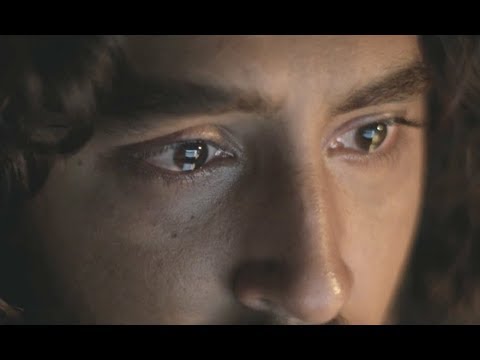 Victoria & Abdul (2017)
Director: Stephen Frears
Stars: Julie Dench, Ali Fazal, Eddie Izzard, Adeel Akhtar, Tim Pigott-Smith
Victoria & Abdul is a  biographical drama from 2017, which takes the audience back to late 19th century Britain. The film reflects the life and friendship of Queen Victoria (Judi Dench) and Abdul Karim (Ali Faizal).
Abdul, a young prison clerk from Agra, India presents a mohur (gold coin) to the Queen in England Thereafter. the two befriend each other.
Promoting him as her 'munshi' (assistant), the Queen begins to learn Urdu from Abdul. He also enlightens her to everything India has to offer.
Abdul introduces Indian food, literature, art to the Queen and she thoroughly enjoys it. However, that is not true for her son and everyone else around her.
Several conspiracies against Abdul to get rid of him and malign his image in front of the Queen fail.
Eventually, the Queen dies and Abdul goes back to India, following his fourteen years stay in England.
The film finishes with Abdul paying respect to the Queen Victoria statue near the Taj Mahal.
BAFTA award-winning actor Adeel Akhtar plays the role of Mohammed. Whilst Eddie Izzard portrays the character of Bertie, the son of the Queen.
This heartfelt and amazing film received three awards. Director Stephen Frears of My Beautiful Laundrette (1985) fame won 'Truly Moving Picture Award' at the 26th Heartland Film Festival in 2017.
Watch our interview with Ali Fazal on Victoria & Abdul here: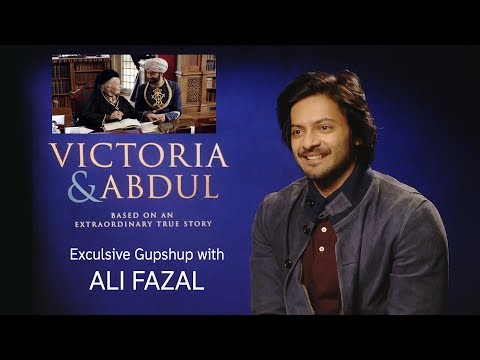 Hotel Mumbai (2018)
Director: Anthony Maras
Stars: Dev Patel, Armie Hammer, Nazanin Boniadi, Anupam Kher
Hotel Mumbai is a thriller that accounts the real-life acts of terror that took place at the famous Taj Hotel in India.
Highlighting the hotel staff, victims and survivors, the actors relive the key moments of the attack on the Taj in 2008.
Dev Patel (Arjun), who gained worldwide fame with Slumdog Millionaire (2008), stars as the lead actor and works as a waiter in the Taj Hotel.
Anupam Kher (Hemant Oberoi), a veteran of the Bollywood industry, works as a chef in the film.
The film also features American actor Arnie Hammer (David) and British Iranian actress Nazanin Boniadi (Zahra).
The intense film shows how the terrorists enter the Taj and mercilessly murder hotel residents. The atmosphere and the depiction of the surviving hotel guests and the staff are arguably realistic and worth watching.
The film had its premiere at the Toronto Film Festival in September 2018.
Interestingly, the film has won two awards, including 'Directors to Watch' at the 2018 Palm Springs International Film Festival and the 2018 Adelaide Film Festival 'Audience Award.'
Watch Trailer of Hotel Mumbai here: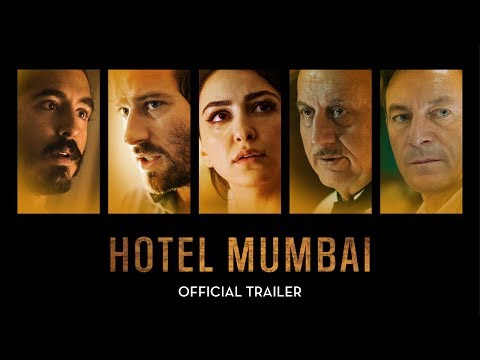 Mowgli: Legend of the Jungle (2018)
Director: Andy Serkis
Stars: Rohan Chand, Matthew Rhys, Frieda Pinto
Mowgli: Legend of the Jungle, a masterpiece from 2018 is based on a collection of stories from Rudyard Kipling's Jungle Book (1894). The same novel has also been televised as an animated show.
This Netflix distributed special movie features some of the biggest stars from Hollywood.
Christian Bale does the voice over for Bagheera, Benedict Cumberbatch as Shere Khan, Andy Serkis as Baloo and Cate Blanchett as Kaa. Rohan Chand plays the all important role of Mowgli.
Matthew Rhys is the Colonial Hunter, John Lockwood, with Frieda Pinto portraying the character of Messua.
The movie overflowing with animals shows courage and human emotions. Bagheera and Baloo vow to take care of an infant after Shere Khan attempts to destroy the village.
Mowgli, the infant has a wildlife upbringing. Shere Khan being an antagonist does not approve of that. The movie is somewhat dark as opposed to the lighthearted televised version of the Jungle Book.
The graphics, story and scenes are not suitable for youngsters to watch. Yet the story represents bravery and love. Mowgli and his family exhibit this in the film.
In the film, Kaa does the voice over for the famous dialogue:
"I think we can all agree, Mowgli, that you are something the jungle has never seen before."
Watch a fight scene between Mowgli and Shere Khan here:
Besides films, many international filmmakers have also focused on creating a web series with Indian actors. Ghoul (2018) featuring Radhika Apte is one such example.
Meanwhile, movie buffs who enjoy beyond Bollywood will eagerly anticipate more Indian films made by foreign filmmakers in the future.
Hopefully, more young talent will be introduced to act in such films