"Things are changing. People in India like to listen to live music and coming to live gigs."
Ssameer is a talented live musician and producer from Delhi. Together with his band, Qasbah (formerly Dilli Gate), Ssameer reinvents folk Punjabi music with the electric and acoustic guitar.
Known for their live gigs and concerts held across India and abroad, Qasbah's music incorporates Sufi-rock, Bollywood, Punjabi, and Retro sounds.
With musical versitility being their unique selling point, one of the band's recent tracks, 'Ankhiyaan Nu Rehn De' amassed over 7.5 million views on Facebook, going viral.
In an exclusive interview with DESIblitz, lead vocalist Ssameer talks about the state of rock music in India, his views on streaming services and why so few South Asians are metalheads.
What is the origin story of the band's name, Qasbah?
Qasbah means a small village which is connected to the roots. Qasbah started off as a soulful Sufi-rock band. Our music is connected to the Soul, to the Mother Earth and hence the name, Qasbah.
How did you discover the rock and metal genre? And who are a few of your favourite bands or influences?
I wouldn't say we are a metal band but more of a Pop-Rock band with elements of progressive rock, we have softer guitar tones as compared to other heavy metal bands.
Our influences would include Guns and Roses, Led Zeppelin, Coldplay, and Joe Satriani. But I would say that our sound is still very unique.
Why do you think there are so few South Asians at rock and metal gigs or is it different over in India?
Things are changing. People in India like to listen to live music and coming to live gigs. Generally, wherever we perform, the venue is packed.
I feel it all depends upon how a band present themselves. People like listening to good music and if your music is good, people do like to attend your gigs.
Your song 'Ankhiyaan Nu Rehn De' has gone viral on Facebook. Did you expect this kind of reaction and what do you put it down to?
That was not at all expected, it did come as a surprise. But I guess good music finds its way through to its audience.
Not only in India have people appreciated this song but all over the world including Pakistan, Dubai, Saudi Arabia, Canada and UK. I have been getting comments and messages from all over the world.
My other songs are also going viral. 'Soniye, Na Jaavin Kadi Duur' has crossed 1 million views, whereas 'Main Rahoon Ya Na Rahoon' has got almost 500,000 views.
You own a recording studio in Delhi. Does this mean you are going to help other Indian rockers rise to prominence?
Yes, I do have my own recording studio equipped with state of the art hardware and gadgets.
"Not only rockers but any musician or singer who wants to find his or her way in music can record in my studio. We also produce music for them, help them with their composition and assess how their music could be accepted by the audience."
Is making music your only occupation?
Yes, indeed that's all I know. I don't think I am good for anything else! [Laughs] I am a singer, music director/producer, a guitar player and I also mix and master.
What are you views on the modern age of digital music? Do you feel streaming services such as Spotify help or hinder independent artists?
I feel streaming is rather a good way to promote music and reach your audience. I have seen many artists come up because of this.
In fact, take my song, 'Ankhiyaan Nu Rehn De'. It became popular because of Facebook where people discovered my music and loved it.
My songs are there on Reverbnation which have received more than 200,000 downloads.
What was your first gig or the first time you performed in front of a live audience?
As a band, our first performance was at NSG that stands for National Security Guards. They are the Commandos in India. It was a great experience and it was an honour to perform in front of them.
A couple of our memorable shows include the Stud-Vesna youth festival in Russia where there was an audience of over 5,000, and IFR-2016 hosted by the Indian Navy with the audience of more than 11,000 Naval Officers from all over the world.
Finally, what are the Qasbah's plans for the future? Any upcoming releases or performances lined up?
As a band we have been jamming regularly. Our shows are lined up but we are not taking up many shows, just the quality ones as we are busy in recordings.
We would be releasing more of our own songs soon. We have been recording songs for Bollywood, and you will get to listen to our songs soon in movies too.
Listen to 'Ankhiyaan Nu Rehn De' by Ssameer featuring Qasbah here: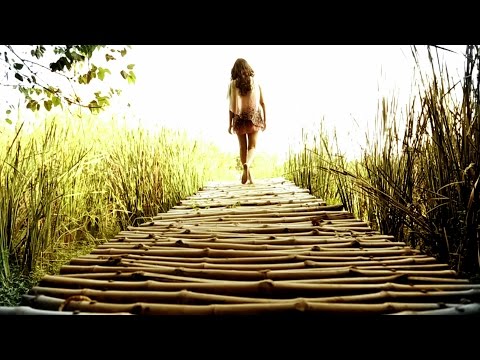 Ssameer and his band Qasbah are a vibrant pop-rock band who have overtaken India with their live music.
With rock music still a growing genre in parts of India, we look forward to seeing how Ssameer and Qasbah break into the mainstream music scene with their soulful sounds and edgy beat.
To find out more about Ssameer and his band, Qasbah, visit their official website here.