Our attention once again switches to the fickle and unpredictable Simon Asher.
Alex Parrish gets her first real taste of being framed for a crime, while training at Quantico seven months before the bombing at Grand Central Terminal.
After the shocking elimination last week which leaves only a handful of FBI trainees on the program, the stakes have never been higher.
Miranda Shaw and Liam O'Connor assign test cases for the recruits set in the real world.
Once they figure out all the individual cases are connected, they brief the FBI headquarters and are sent to locate the suspect and secure the chemical weapon.
As soon as Alex spots the suspect carrying a backpack in the park, Ryan Booth and Simon Asher help out by creating a diversion.
This is where our favourite Quantico-style twist comes in. She catches him, but not the weapon. So where is it?
In her own backpack! Liam reveals the suspect's accomplice places it in her bag without her realising at all, because her focus is zoomed in on one person.
Liam says: "He was the suspect, you were the terrorist. The bigger picture is not always something you can see."
Sounds exactly like the pickle that Alex is caught in after Grand Central comes under a deadly terrorist attack and turns into rubble.
Chaos starts to arrive at the bomb site-turned-FBI investigation unit, as if it hasn't been bad enough that Alex is always a step ahead of them in the nationwide manhunt.
Senior agent Clayton, who is also Caleb Haas' father, has his FBI account hacked right in front of the media during a press conference.
Hundreds and thousands of internal files on the Grand Central case are no display, but Clayton has more to worry about.
His affair with Shelby Wyatt and their email correspondence also risk being exposed. So he asks Caleb to cover up for him.
But while deleting incriminating emails for his father unwillingly, Caleb comes across key evidence that can exonerate Alex from her alleged crime.
Unfortunately, this piece of evidence is also capable of arousing suspicion of his intimacy with Shelby and hurting his politician wife.
In other words, it will probably never see the light of day, even if Caleb hates his father.
As it becomes clearer to the viewers that Alex is innocent, our attention once again switches to the fickle and unpredictable Simon Asher.
We saw in the seventh episode that he shared an intense goodbye kiss with analyst Elias Harper.
We also saw how over the moon he was when the twin sisters no longer had to conceal their covers at Quantico.
Now that there are two of them, Simon finds it tricky to differentiate between Raina, whom he likes, and Nimah, who is the opposite of him.
Strangely, he begins to show more interest towards the strong-headed Nimah. Needless to say, Raina feels sidelined and is not happy.
His phone conversation at the end of the episode highly suggests his affiliation with terrorist organisations and his undercover operation at Quantico.
Meanwhile, Alex turns herself in to the FBI at Grand Central and informs them of a potential second bomb waiting to take more casualties in New York.
Watch the promo trailer for the next episode here: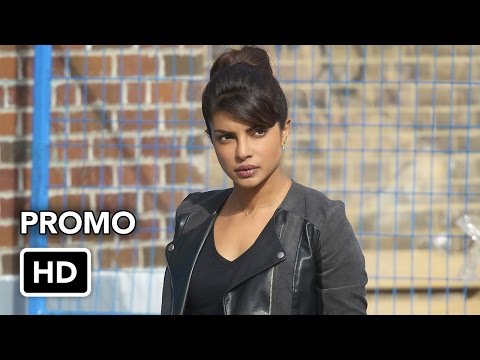 The ninth episode of Quantico will air on November 29, 2015 at 10pm (US time) on ABC.