Quantico flourishes in diversity whether it is race, gender or sexuality.
Priyanka Chopra has done an incredible job at leading thriller series, Quantico, as Alex Parrish. It has led to her becoming a widely recognised star not just in India, but worldwide.
Priyanka is one of the few South Asians to lead an American TV series. She is also the first South Asian woman to win not one, but two People's Choice Awards for her role.
Her second win saw her share a category with Emmy, Oscar and BAFTA winner, Viola Davis. Emmy nominee, Taraji P. Henson was also in the category. Beating out acclaimed actresses, clearly, Priyanka has made an impact in Hollywood.
In Season 1 of Quantico, Chopra's character Alex Parrish was framed for an explosion at Grand Central Station. On the run from the FBI, Alex fought to clear her name and unmask the real culprit. In Season 2, she joined the CIA and took on a terrorist organisation called the Citizens' Liberation Front (CLF).
Both seasons saw positive reviews by critics with much praise for Priyanka's performance. Season 3 began in April 2018. Unfortunately, ABC later broke the news that Quantico will not be picked up for Season 4 and has been cancelled.
With Priyanka's US TV drama coming to a premature end, DESIblitz reminisces on some of our favourite things we loved about Quantico Season 1 and 2.
Alex Can Throwdown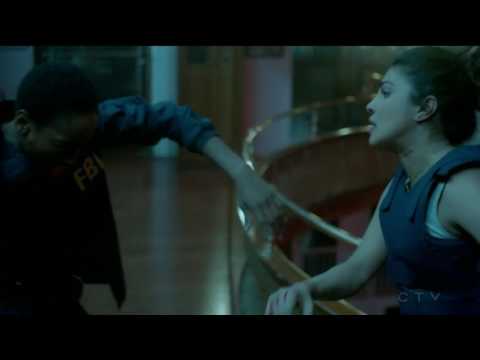 Actor, singer, dancer, and fighter. Is there anything she can't do in the world of acting? Priyanka has been involved in some excellent fight scenes throughout the show.
Probably not what most Bollywood fans are used to seeing, although we know she is good in the boxing ring ever since she played the lead in Mary Kom (2014). Priyanka's role as Alex kicks down stereotypes and proves why Indians are more than just side characters.
Priyanka undertook extensive training in preparation for the role. In an interview with ESPN she revealed:
"The fact that every episode has many physical demands, not just the fight sequences, but the running, all the stunts — and I do [most of] my own stunts — so physically, it is tremendously demanding."
Alex has overcome tough opponents. Even against her fellow FBI colleagues, she doesn't hold back.
While there are too many scenes to mention, her fight with Lydia Bates (played by Tracy Ifeachor) in Season 2 Episode 13 is nothing short of fierce! In the high-octane sequence, Alex discovers Lydia is a corrupt CIA operative and the two engage in a bloody brawl.
So Who Actually Dunnit? (Season 1 Episodes 21 and 22)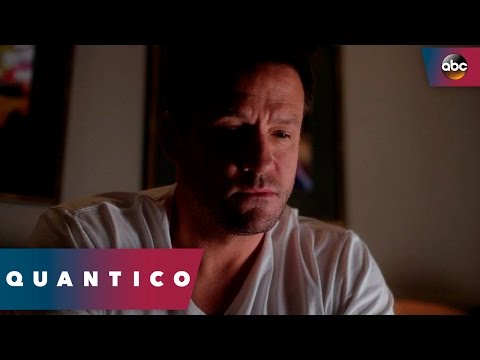 Throughout this 'whodunnit' series we have been led astray numerous times. Not only does the terrorist play with the characters, they play with the audience too. Every character has been a suspect. Viewers are kept on the edge of their seats at the end of every episode leading up to the reveal.
In Season 1 Episode 21, we discover Liam O'Connor (played by Josh Hopkins) is the mastermind behind the terror attack and the manipulation of the FBI. As he trains the recruits, he knows each of them and their secrets.
Then, in a moment we have been waiting for all season, Miranda (played by Aunjanue Ellis) finally uncovers the truth. But she is shot by Liam with a silencer on his gun.
In the very first episode, we were made aware that the culprit was a part of Alex's class. Immediately, you would think of the recruits, right? This season has shown that is it is important to think outside the box.
Season 1 Episode 22 then begins with a montage. It shows how Liam has slithered his way around the FBI Academy, wrapping everyone around his finger and frames Alex.
The Time Alex Spoke Hindi (Season 2 Episode 5)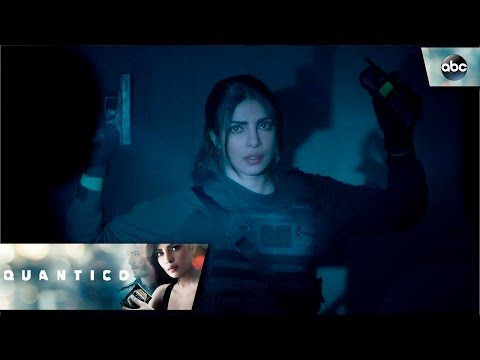 The scene which made Indian audiences proud. This moment was excellent in showcasing Priyanka's multilingual skills as well as her cultural roots.
In this scene, the Citizens Liberation Front (CLF) ordered the execution of Alex. Little did the CLF know, they were infiltrated by a mysterious woman who communicated in Hindi with Alex.
It is a no-brainer that Hollywood has not been great in representing Desis well. Alex is one of the few Indian characters on American TV that doesn't have a strong stereotyped accent, like The Simpsons' Apu.
Loved doing a scene in Hindi on #Quantico #homeawayfromhome #misshome https://t.co/EGlYdJhgsp

— PRIYANKA (@priyankachopra) November 4, 2016
In Quantico, Alex gives audiences a more beautiful sign of her identity; her language. It's amazing that Hindi has been given this platform. It is one reason why her Indian background is not just there for show but for a purpose.
We would love to see some more instances of this, not just in Quantico but other Hollywood projects as well. Maybe even show other Desi languages like Urdu and Bengali. South Asia has plenty to choose from!
The Humour
What would a TV series be without a little a bit of humour? It is not all doom and gloom. Quantico has given some great one-liners and some awkward but funny moments.
For example, in Season 1 Episode 1 Ryan pretends he just met Alex for the first time in front of Shelby (played by Johanna Braddy).
Alex without hesitation indirectly lets Shelby know how they really met.
However, comedy is more Caleb Haas' (played by Graham Rogers) domain. Although he is annoying at times, he does have a great sense of humour.
During the first half of Season 1, he would often refer to love interest, Shelby, with typically blonde celebrity names. Names include Taylor Swift, Blake Lively, and Reese Witherspoon.
Quantico's Social Realism
Quantico flourishes in diversity whether it is race, gender or sexuality.
The show is led by an Indian woman, an African American woman in a position of authority, and Hijabi Palestinian twin sisters who excel and become great assets to the FBI.
There are numerous LGBT characters across both seasons.
As Priyanka comments in another media interview:
"When I was in school, you never saw anyone who looked like us that was on TV. And that was really weird for me because there's so many people of South Asian descent in America."
The show highlights the numerous many misconceptions that these ethnicities face on a daily basis – making them hugely relatable for viewers.
For instance, in Season 1 Episode 5, whilst on the run, the media labels Alex as "Bomb-Shell", "Terrorist Babe" and "Jihadi Jane". A news anchor is curious about her birthplace as he says: "I don't know where she was born. India? Egypt?"
Alex brings up the racism when she broadcasts a video on the Dark Web. She says: "They framed the brown girl. I'd spent time in India and Pakistan. In this country, I'm an easy person to blame."
Season 2 highlights closeted homosexuality through East Asian-American character, Sebastian Chen (played by David Lim). He shares a room with openly gay character, Harry Doyle (played by Russell Tovey), with whom he has a rocky relationship.
Sebastian, a former priest, denies his sexuality due to his beliefs. Over the course of the season, we get a glimpse of his personal conflict and how he tries to cope with this inner turmoil.
While fans will be disappointed to see Quantico end after only three seasons, there are many moments we have enjoyed from the TV drama!
The show has proved that a diverse cast and an engaging storyline can make for a compelling watch. We can't wait to see where Priyanka's US success takes her next.
In the meantime, watch the final 13 episodes of Quantico on Thursdays, on ABC (USA).