"I think American TV has incredible content and is at the best place it's ever been."
After conquering Bollywood with her stunning beauty and talent, Priyanka Chopra is on a mission to break into Hollywood as well!
In the first trailer of Quantico released by ABC, the Bollywood hottie is revealed as the main character of the action thriller drama.
While we know she has been working on the set of Quantico since early 2015, the trailer confirms Priyanka as the first Bollywood actor to lead in a US drama.
Considering Anil Kapoor only scored a supporting role in 24 and more recently a guest appearance in Family Guy, this is amazing news for Bollywood.
And to have a famous female actor and former Miss World breaking the mould? Now that's just adding more icing on the cake!
Give it up people…@priyankachopra marks her debut on American television in style…bring it on I say…#Quantico https://t.co/951EYJe3bD

— Arjun Kapoor (@arjunk26) May 12, 2015
Still taking in all the excitement, Priyanka described how she came across Quantico.
She said: "There was a talent deal. So I was really excited with the shows they were coming up for me.
"And this was my first choice, I got it and it got picked up. It all happened so fast. I just hope that it's amazing and people love it."
Portraying Alex Weaver who is a half-Caucasian and half-Indian FBI trainee, Priyanka has perfected the American accent with some extra help.
Find it so funny that in India people think I have an American accent anyway but here I'm getting coached to get a more "American"accent lol

— PRIYANKA (@priyankachopra) March 5, 2015
As a TV fanatic, the actress has surely picked up on how to fine tune her 'R's and 'T's.
She said: "I'm a huge fan of TV. I think American TV is at the best place it's ever been. It has incredible content. I binge watch TV shows, that's what I do when I'm doing hair and make-up."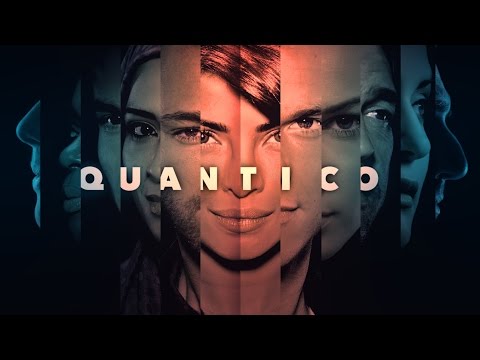 Quantico follows Alex Weaver, as she attempts to clear her involvement in a terrorist attack and hunt down the culprit whom she trains with at Quantico base in Virginia.
Quantico will air on ABC in Autumn 2015.