"To have my promo air during the NBA finals was special for me."
ABC, the American TV network, has released a sexy new trailer for the upcoming action thriller drama Quantico, starring lead actress Priyanka Chopra.
In the 15-second trailer, the Bollywood sweetheart wore nothing but an FBI flag and handcuffs around her wrists and ankles.
It was first shown on TV to millions of viewers during an NBA finals game between Cleveland Cavaliers and Golden State Warriors.
Later, the teaser hit YouTube and instantly received a lot of love from her fans. YouTube user Helin Chopra wrote: "She's freaking sexy [and] the best Bollywood actress."
Though some were bemused that ABC dropped the teaser almost one month after the official trailer revealed the storyline, most fans just wanted to show PC their unwavering support.
Another YouTube user Rony Essam exclaimed: "Awww PC u are so freaking beautiful and sexy I can't handle myself anymore."
Watch the teaser trailer here: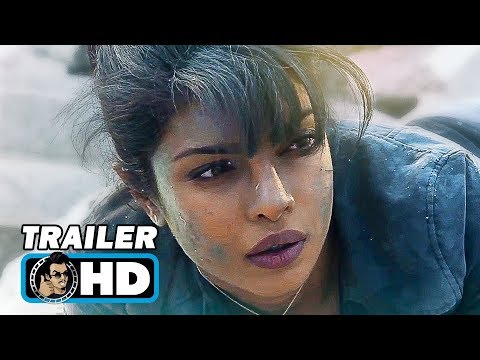 Priyanka could not be more pleased that Quantico, the first US drama to star an Indian actor in the lead, was introduced to audience at a huge sports event.
She said: "I am thrilled. I am a basketball fan, and I had watched a few matches live, last year, during my trips to the US.
"I know the sport has a major following. So, to have my promo air during the finals was special for me. I am feeling the pressure."
Recently ranked as the fifth most popular TV show on social media – just behind The X-Files reboot, we can imagine the high expectations for the Dil Dhadakne Do (2015) star!
Quantico centres on the story of Alex Weaver (played by Priyanka) – an FBI trainee trying to untangle the plots and masterminds behind a deadly terrorist attack.
Quantico will premiere on September 27, 2015 at 10pm (US time) on ABC.