"You're finally making a music video for 'Conflicted'! I can't wait!"
Pakistani sitar rock star, The Hash, is releasing a new music video to his hit song, 'Conflicted'.
The Hash is a pioneer of the sitar rock genre. He is one of the first to officially produce music which combines the 200-year-old traditional South Asian instrument with sounds of modern rock.
And now, the talented singer-songwriter and guitarist is taking his career to the next level by releasing a music video.
The much-anticipated video is scheduled for official release on September 10, 2016.
DESIblitz brings you everything you need to know about The Hash and his music ahead of the video release.
'Conflicted' Music Video
'Conflicted' is one of the most talked about underground indie tracks of recent times, and there is a growing excitement about the release of a music video to it.
The Hash describes the upcoming video as: "An amazing clash of rock and sitars."
In July 2016, The Hash told DESIblitz he was considering an offer from a movie director in Los Angeles who wants to shoot a video for 'Conflicted'.
And after receiving numerous messages from fans asking why his hit underground track doesn't have a video, The Hash decided to accept the offer.
Fans are already incredibly excited. Sohan, a long-term fan of The Hash, says: "You're finally making a music video for 'Conflicted'! I've been listening to your music for years, can't wait!"
The Hash treated DESIblitz to a sneak preview of his new video, and the fans are right to be excited.
You can watch the brand new music video to 'Conflicted' here.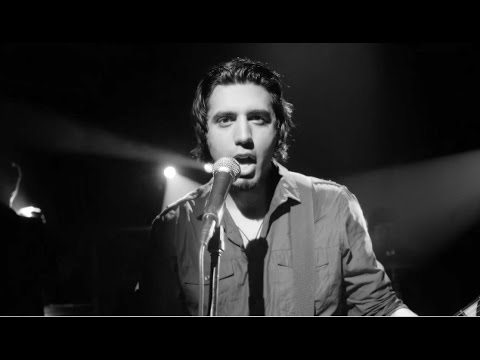 The 3:28-minute clip features sounds of India, Pakistan, Turkey and western rock in it. You can hear instruments such as the dholki, tambura, darbuka, saz, and of course, the sitar, all mixed with rock.
It is the soft and soothing sound of the sitar which begins the video. It then beautifully fuses with The Hash's singing and rock music.
The video cleverly alternates between colour and black and white clips and perfectly complements the meaning of the song.
'Conflicted' ~ The Song
'Conflicted' is renowned for its uncertain meaning. The track is open to the listener's own interpretation, and that is why so many have called on The Hash to produce a video.
In an attempt to help his listeners find their own meaning to 'Conflicted', The Hash also recently released a lyric video for the song.
What do you take from the powerful lyrics of 'Conflicted'? Samir says: "This song is deeper than I thought, wow."
But The Hash tells DESIblitz that he never imagined having such success with 'Conflicted'. He says:
"I did not expect it to catch on or become so dear to my followers. But people started sending me their stories of being conflicted, and I realised that I had been able to touch people. It continues to take a life of its own and means something very different and special for a lot of people. The song will live on long after I am gone, and that's one of the biggest accomplishments a musician can ever dream of."
About The Hash and What Next for him
Hashim was born in Athens, Greece, but spent his childhood growing up in Turkey before moving to the USA. He remains there, in Los Angeles, today after completing his higher education.
He is an early pioneer of sitar rock. The Hash amazingly combines his South Asian roots with his western lifestyle and passion for rock.
"People ask me where I am originally from all the time, and sometimes they can't believe that someone from my origin would be playing the things I play and the way I play. I want to put South Asian rockers amongst the other legends out there. I am not there yet, but will pave the way."
As well as creating his own music, The Hash is also trying to help other aspiring guitarists. He posts regular guitar tutorials on YouTube to support those trying to learn.
He recently shot a video teaching how to play 'Welcome to the Jungle' by Guns N' Roses. Once The Hash reviews the clip, he will post it online.
The Hash also freshly completed the recording of his new single, 'Status Update'. They will begin shooting a music video for it in October 2016.
The Hash is close to completing several exciting projects, be sure to check them out.
How to keep up to date with The Hash
If you want to find out more about The Hash and his unique music, visit his website www.thehashrocks.com.
He also posts regular updates on his Facebook and YouTube accounts. So you can be sure that the highly anticipated new music video to 'Conflicted' will appear on those first.
Or, you can click here to read an exclusive DESIblitz interview with the man himself. He explains his incredible musical journey so far and tells us what his plans are for the future.
No matter what, though, remember to check out the new 'Conflicted' video which releases on September 10, 2016.