"I was just freaking out, because Rihanna is messaging me on Instagram!"
Rihanna released her new single 'B***h Better Have My Money' on YouTube on July 1, 2015, featuring a Desi American girl, called Sanam.
Sanam has since received a vast amount of international attention for starring in what is considered as one of Rihanna's most violent music videos.
Super hyped to be cast as one of RiRi's 'Henchmen', Sanam recently told of how she was scouted by the Barbadian beauty via her Instagram account.
She recalled: "She was like 'Hey I have this idea I want to run by you. I think you're so f***ing rare. Let me know if you're interested.' I had no idea what she was talking about.
"I was just freaking out, because Rihanna is messaging me on Instagram, telling me she thinks I'm cool."
Two days later Sonam flew out to shoot her scenes. The badass girl showcased her Desi fashion in the video, rocking a 'tikka' and 'nath'.
Feeling grateful for the opportunity, she said: "[Rihanna] was showering us with compliments. She is so real and down-to-earth, which is the corniest thing to say about a famous person, but she really is."
Currently working in a plant store, this new Desi star is also a visual artist, who creates art pieces that explore issues of social injustices.
Since the video aired, her social media following has skyrocketed, with new found fans now obsessing over her work.
Sanam appreciates all the positive attention, as she can now present her work to a wider audience and raise awareness of social issues, such as class difference, racism and gender inequality.
The 25-year-old comments:
"Being in the video, I feel like that's given me a little but more of a platform to talk about that kind of stuff."
Not only has Sanam earned new fans for her art, more importantly, she has brought Desi culture to the forefront of people's minds.
***WARNING: This video contains nudity, explicit language and gory violence***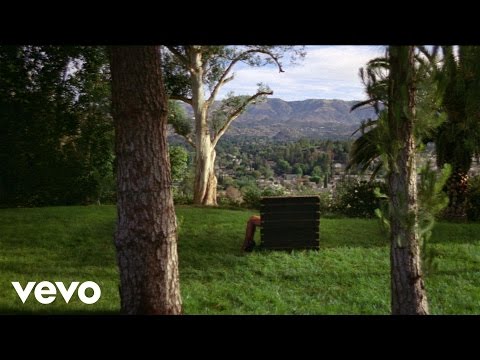 Co-directed by Leon Berne and Charles Brisgand, the music video has ignited furious criticism from feminists and activists alike for its misogyny and Tarantino-esque brutality.
After viewers are pre-warned to expect 'Language, Nudity, and Violence', the opening shot presents a bloody figure, who is later identified as Rihanna, lying in a chest.
The plot then centres around Rihanna's accountant who defrauds the singer out of her money. Cue RiRi's revenge attack, where she kidnaps, strips and tortures her accountant's wife, eventually murdering her nemesis.
Throughout the video, the naked wife is hung upside down, dragged around and physically exploited.
Regardless of the backlash, Rihanna is one of very few female artists who has continuously managed to crack the male dominated music industry, and this particular video has certainly captured our attention.
The revenge fantasy video has knocked up more than 17 million hits on YouTube in just 5 days, and has placed Sanam in the limelight.
As Sanam continues to revel in her passion for art, we have a feeling this won't be the last time we see this Desi video star!