"There's just something about Bhangra."
We all know that it is hard to find the motivation to workout and commit to exercising daily. However, Bhangra songs can definitely change that and can get you into the right mood.
Many of us have a gym or workout playlist that we listen to, to pass time while exercising. Songs help to soothe the strenuous feeling of working out, however, Bhangra songs make everything better.
Bhangra songs are upbeat, lively songs that are associated with the region of Punjab. This legendary genre has been popular ever since the 1970s and is rocketing day by day.
Due to the liveliness and energetic beat of Bhangra songs, they are perfect for working out and exercising.
Before carrying out any physical activities, ensure that you are in the right form of health and set realistic goals.
It is imperative that you also allow yourself ample time to achieve this goal. In this instance, motivation and dedication are necessary factors while Bhangra songs will help with this.
DESIblitz handpicks 15 of the best Bhangra songs for your workout and exercise routines.
Phatte Chuk Di by PBN & Raj Bains
This Bhangra song is perfect for your next workout, whether it is to be done at home or the gym. 'Phatte Chuk Di', is an amazing Bhangra song which was released in 2014 and has been the life and soul of every Desi party yet.
Listen to it on full blast while running on the treadmill to get you into the right pace. Vigorous workouts such as the plank or sit-ups can be performed well when listening to this song too.
Time your workouts to the rhythm of the beat, this will keep you motivated to push yourself further to complete that set of sit-ups.
Listen to Phatte Chuk Di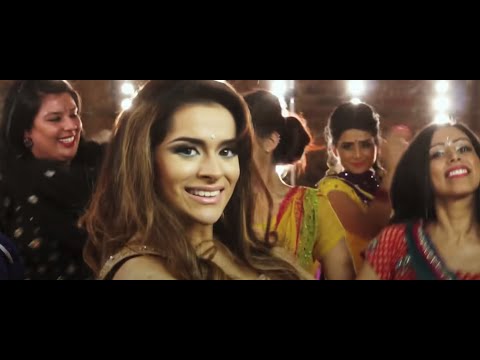 Das Ja by DJ Sanj ft Lehmber Hussainpuri
Why not embrace and make the most out of your exercise and workout routine? The Bhangra song, 'Das Ja' (2015) is the perfect song for your gym playlist.
As well as leaving you wanting to exercise more, it will also boost your motivation. Simply, turn it up loud and dive into 20 sit-ups or even your morning run.
The fast pace of this song will sit perfectly with exercises that demand a lot of physical strength such as burpees.
This form of exercise requires you to jump up on the spot and then crouch down into a push-up position and back up. This movement must be constantly repeated, hence, 'Das Ja' (2015) is perfect to have playing in the background.
Listen to Das Ja
Lal Ghagra by Sahara
Attempt a long, tiring workout while listening to 'Lal Ghagra' (2015). It is the perfect Bhangra song while getting in your daily exercise routine.
The song is full of life, energy and consists of upbeat music. Lal Ghagra puts you in the mood to easily complete your full workout and exercise routine.
We recommend you do squats while listening to this Bhangra song. This is because it will make you want to keep going while you feel the strain of this exercise. Remember no pain, no gain.
However, feel assured that 'Lal Ghahra' (2015) will certainly mentally ease the strain.
Listen to Lal Ghagra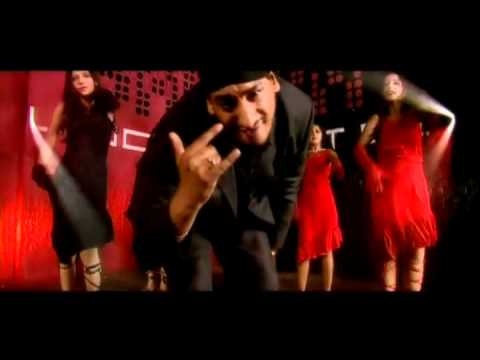 Aari Aari by Joga Singh & Desi Ma
'Aari Aari' (2017) makes a fabulous touch to your gym and workout playlist. This song itself has a modern twist to it and is not your typical Bhangra song.
Once again, this is a great song to help you through your squats and squat pulses workouts.
Get up and turn up the volume to this song and get those squats done!
There are also plenty of other workout and exercise routines you can get up to with this lively song like bridges, thigh taps and more.
Listen to Aari Aari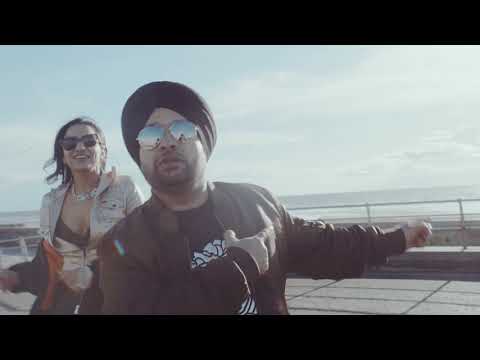 Patiala Peg by Diljit Dosanjh
Diljit Dosanjh is the king of modern Bhangra music as he continues to keep the genre alive. Almost every  song of his songs makes us Desi's get up and bust a move or two.
'Patiala Peg' (2014) is an energetic, fun Bhangra song full of so much charisma.
This bold Bhangra number will have you doing exercises you have never done before.
So, there is absolutely no doubt that it will not be great for exercising and working out. As this is an amazing dance number, why not create a dance routine with friends and family?
Dancing is such an effective form of cardio which gets you moving your whole body to the beat of the music. This is the perfect way to burn calories while having fun.
Listen to Patiala Peg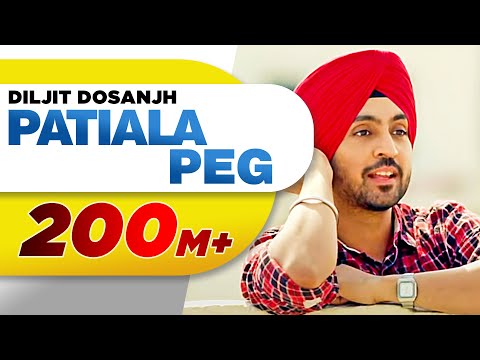 3 Peg by Sharry Mann
In 2016 when '3 Peg' was released by the phenomenal Sharry Mann, this Bhangra song has been a hit amongst Desi parties and weddings.
As soon as the DJ plays this song, it gets the crowd up and on the dancefloor. Due to this, we have decided it is also one of the best songs for working out and exercising.
In particular, why not try strength exercises while playing this song. Incorporate weights to your workout routine and lift the weights while singing your heart out to '3 Peg' (2016).
Add this upbeat banger to your gym playlist and show everyone else how it is done!
Listen to 3 Peg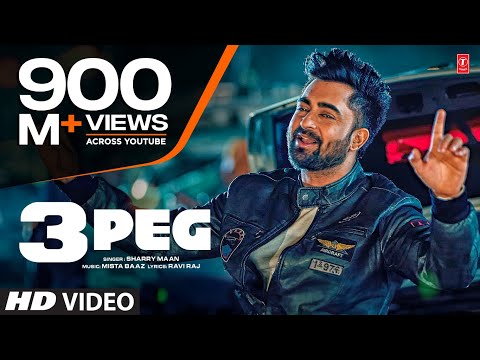 Patola by Guru Randhawa
In 2018, Guru Randhawa released the Bhangra song, 'Patola' for the movie Blackmail. It is the perfect song to listen to while exercising and burning fat.
Whether you are working out at home or the gym, this song is great either way. Do bicep curls, a side plank and even some push-ups while this song plays.
These physically demanding exercises certainly require great strength and to match this, 'Patola' is the right song to help you get through your workout.
Listen to Patola
Sadi Gali by Lehmber Hussainpuri
'Sadi Gali' (2011) is a Bhangra song that you can dance to, releasing some sweat and burning some calories. Put together a dance routine for your daily workout to this song and get into the spirit.
If you are not one to dance, this song is also perfect for any other workout or exercise routine.
This could include routines that involve outdoor exercises like skipping with a rope, running or circuits. Do not be afraid to blast Bhangra songs outdoors while you get your required workouts complete.
Listen to Sadi Gali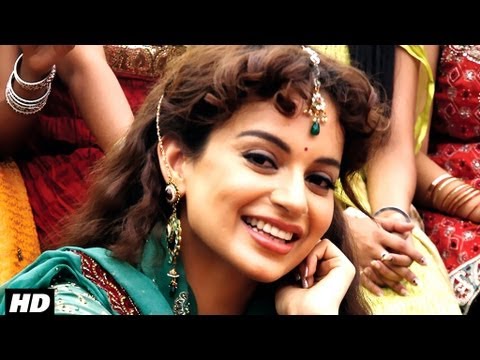 Mundian To Bach Ke by Panjabi MC
'Mundian To Bach Ke' was first released in 1997 and has been the go-to Bhangra song ever since. Every Desi knows this song as well as those of different ethnicities. It is enjoyed worldwide.
If this legendary song does not get you into the spirit of exercising, we do not know what will! It is appropriate for any workout routine and boosts your motivation and energy.
Do some lunges or even a few single-leg deadlifts to the rhythm of this song. Undoubtedly, with this song you can do anything.
Listen to Mundian To Bach Ke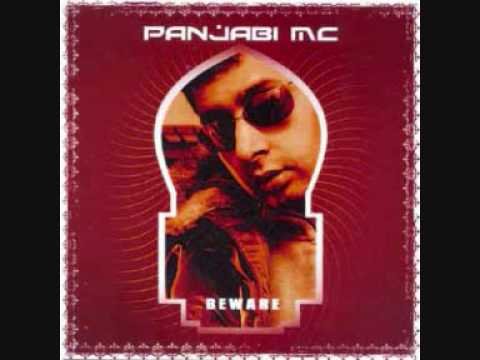 Sip Sip by Jasmine Sandlas
Jasmine Sandlas is one of the few females who sings good Bhangra songs.
This song can be seen as more attractive to women when exercising to empower and motivate them.
'Sip Sip' was released in 2018 and is danced to by many Desi's at weddings or parties. Jasmine Sandlas also has another Bhangra song that is great to listen to while exercising called 'Illegal Weapon' (2017) with Garry Sandhu.
Simply do 30 minutes worth of exercise on the running machine with this song on full-blast or even copy the way Jasmine dances in the music video!
Listen to Sip Sip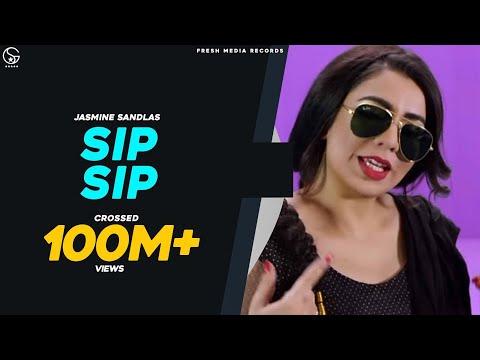 Nakhreya Mari by Miss Pooja
Miss Pooja released this Bhangra goodness back in 2013 where the genre was at its peak. However, this song is still continuously enjoyed and listened to globally.
Invite over a few friends and get down to business, pull out your exercise mats and break a sweat. This Bhangra song is good for doing some burpees, sit-ups or even 10 reps of lunges.
Listen to Nakhreya Mari
Teray Hussan De Maare by DJ Sanj & Master Saleem
'Teray Hussan De Maare' (2010) is an evergreen Bhangra song. It can surely boost your motivation and energy levels while doing your daily workout or exercise routine.
Go for an early morning run with this song playing in your ears to wake your self up. Alternatively, listen to it at the gym while you are on the cycling machine.
Listen to Teray Hussan De Maare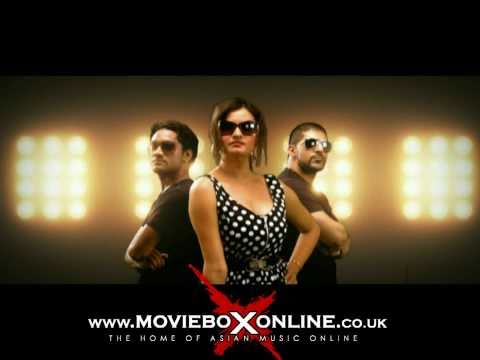 Morni Banke by Guru Randhawa
In 2018, Guru Randhawa re-made the famous Bhangra song, 'Morni Banke' for the movie Badhaai Ho. The song is perfect for working out and exercising, ensuring you are using your full energy.
It is great for doing some planks, lunges or for going on an evening run. This song instantly gets you going and puts you in the mood for exercising.
The lively beat and catchy lyrics will have you breaking into dance moves while trying to complete your exercise routine.
Listen to Morni Banke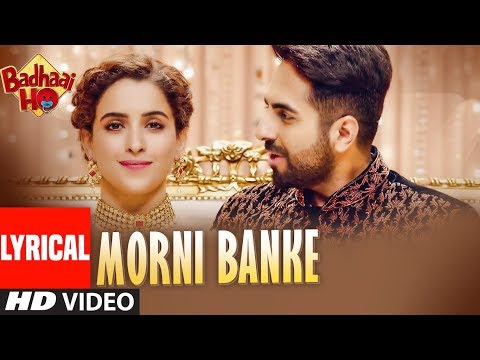 Picha Ni Chad De by Panjabi MC ft Sahib
Up next, we have another amazing Bhangra hit from Panjabi MC, this time featuring Sahib in 2016. Panjabi MC never fails to create amazing songs which also happen to be great for making exercising so much easier for everyone.
This song surely needs to be on your workout playlist.
Listen to it while running on the treadmill at home or even at the gym. This song is so good, you will not want to stop exercising!
Listen to Picha Ni Chad De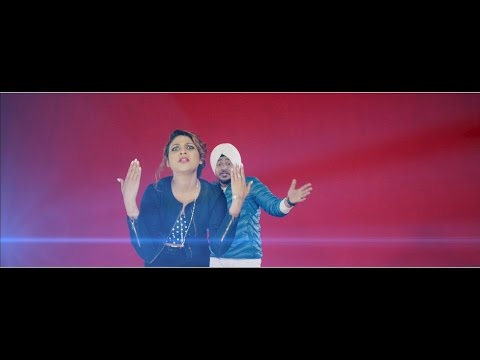 Gabru by Honey Singh ft J Star
In 2011, the infamous Yo Yo Honey Singh and J Star released the Bhangra song, 'Gabru'. It has been a major hit ever since and sure does get you moving.
With this song in your playlist, you are able to do any type of exercise, easy or hard. More than anything, it will get you on your feet, dancing!
Listen to Gabru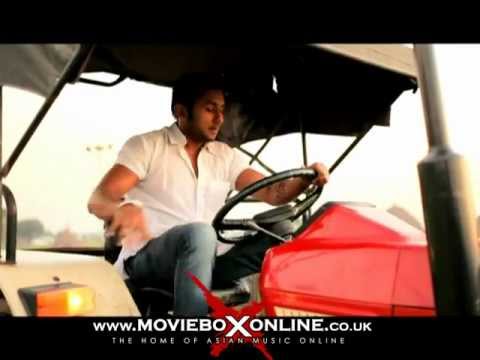 Student, Rabia Khan talks to DESIblitz about her love for exercising while listening to Bhangra music, she says:
"I have been working out for a year now and I have realised that when a Bhangra song comes on, I become way more energetic.
"There's just something about Bhangra, it really gets me going. I always look forward to my next workout because of it."
Using our classic list of Bhangra songs, you will be spoilt for choice when you work out next. With so many amazing songs to choose from, your exercise routine has just been made a whole lot easier.
So, add these 15 songs to your playlist and get moving, you have no excuse now!