"Been waiting for the video since you released the song."
Canadian rapper Nav has released his first solo music video for his song "Myself". It features on his recently released self-titled mixtape "Nav". The video arrived on YouTube on 22nd March 2017.
On the same day, Nav took to his Instagram to announce the video's releases posting a 30-second clip.
The video is the fourth to be released on Nav's Vevo channel alongside his collaborations with stars The Weeknd and Travis Scott.
"Myself" is a creative video which reflects Nav's music and mysterious persona. It features Nav and an unknown model in an unusual setting with many special camera angles, features and lighting.
Although Nav's face is shown in some parts of the video, the back of his head is featured in a large majority of the video, reflecting Nav's mysterious persona.
The video already has over 410,000 views and over 26,000 likes on YouTube in just 24 hours.
Watch Nav's video "Myself" here: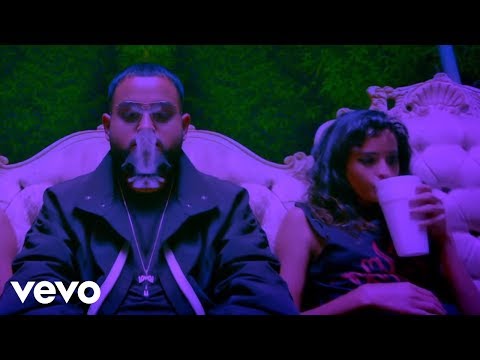 So far rapper Nav gained positive comments from fans on social media. They praised the singer for his song and music video.
One fan said: "Been waiting for the video since you released the song."
"Myself" came into the forefront of social media before the mixtape released. Fans can thank Kylie Jenner as she posted a Snapchat with the song playing in the background in 2016.
In the lyrics, Nav is expressing how he doesn't feel like himself when he's sober and addresses the issue of self-confidence with the line:
"The drugs they give me confidence."
Nav's self-titled mixtape gained over 19,000 streams and 4,000 sales in its first week in the US alone.
However, despite his gaining popularity, Nav refuses any press or interviews. Just like fellow Canadian star, The Weeknd, when he first started out,
The Weeknd recently brought Nav out as a surprise guest at one of his London 02 shows as part of his StarBoy: Legend of the Fall 2017 World Tour. The rapper gained a huge reaction from the crowd.
Fans are still waiting on the collaboration album with Metro Boomin which still does not have a release date.
However, the pair teased fans on Twitter on 21st March 2017 when Metro Boomin posted a picture of the two together. The emojis suggest the album is finished and will be coming soon.
?? @beatsbynav pic.twitter.com/k4f3mfVnXQ

— Metro Boomin (@MetroBoomin) March 21, 2017
With such a hugely positive reaction, rapper Nav appears set to become Canada's next big superstar.