My brand new single "Crying Out", (Produced by myself), is my own journey through life & music.
Highly acclaimed British Asian rapper and music producer TaZzZ released his much-awaited new single called 'Crying Out'.
The artist sings about chasing dreams and confronting fears as the lyrics of the song strongly reflect the rappers life and his spiritual journey.
The rapper of Pakistani descent explained in a statement:
"After the huge success of "Ayaan" & "Jannat", my brand new single "Crying Out", (Produced by myself), is my own journey through life & music. It's very close to my heart and means a lot to me because of the realness within the song. When I make music, I don't try tick a box or search for a formula that may work, I go by the way I feel, because I am emotionally attached and I express it through poetry & music & try my best to give an insight of my truest reflection of my feelings."
Talented TaZzZ, once again showcases his ability by tackling the conventional stereotypes of 'Desi' music. He's produced a perfect beat by adding his own style to the song.
Watch the video of 'Crying Out' here: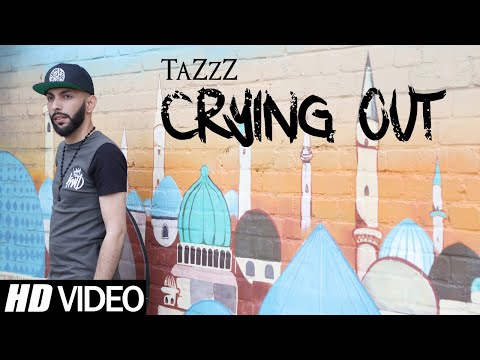 TaZzZ made his mark on the Asian music scene with his release "Radha" in 2012. The concept of the song was based on how rappers convey their stories and journey's through music.
Radha focused on the insecurities of a women when in a relationship with a musician.
However, the song was portrayed in a comedic manner using inspiration from the original song 'Radha Kaise Na Jale' from the Bollywood blockbuster movie Lagaan.
Bobby Friction from BBC Asian Network described the song as 'The new generation of sound'.
The song featured Rita Morar & Raxstar and quickly became a number one hit.
The rapper further spoke about his new single:
"Crying Out" is about dreams, fears & the desire to fulfil or overcome any hurdles you may come across in any path of life. It's the voice insides that cries out the truth but stays unheard for whatever reason it may be. Crying Out is letting your tears water the seeds of your future happiness. This is my story'.
Furthermore, in 2013, the sound engineer was nominated for two 'Brit Asia Music Awards'. These included the following categories; 'Best Asian Music Producer' and 'Best Urban Single' for his single 'Jhoom'.
TaZzZ has collaborated with many talented artists, including several international artists. He has established himself well as a Pakistani rapper as well as an amazing music producer.
The rapper runs his own music studio called 'TaZzZ RecordingZ' in London.