They are strong, they are demanding and they put the josh in your jaan.
We might all be the same kind of people, enjoy similar kinds of food, speak similar languages and swoon over the same celebs but there is one thing that divides South Asia. Cricket.
A sudden surge of patriotism, one or two swear words and a cricket match is enough to spur us 'different people' against each other. Only during the match, we pray.
But do you know what excites us more than just Cricket? The World Cup. The Cricket World Cup.
National flags, team jerseys and fan fare aside, what is most exciting apart from a endless stream of sixers are the cricket anthems.
They are strong, they are demanding and they put the josh in your jaan. By the time the song plays a second time, you'll be up on your seat, face fainted with your national colours and screaming like your life depends on it!
Knowing the potential of these vicious songs, DESIblitz has taken up the task of bringing to you … wait for it… India, Pakistan and Bangladesh's anthems for the Cricket World Cup 2015.
'Tu Jaan India' ~ Times Music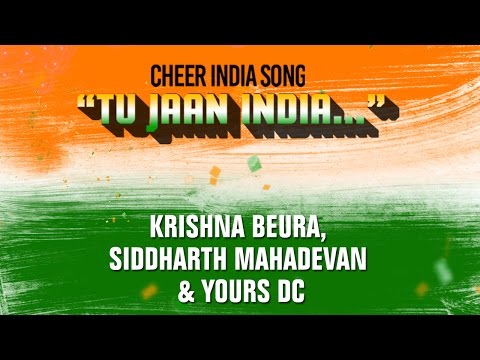 Bollywood, weddings and cricket run through the veins of all Indians. The video of this year's anthem reinforces the fact that cricket is an indispensable part of every Indian's life.
Street cricket, international matches and people in India's jerseys waiving the tricoloured flag are dominant images in the video. The video is directed by Sachin Patekar and Amit Baing and choreographed by Amit Baing.
The music is composed by Shreyash and Preet, lyrics written by Shreyash and Nikhil Rohidas and sung by Krishna Beura and Siddhart Mahadevan, featuring a rap portion by Yours DC.
"Tod denge kuroor sara tera, lehraenga sada Tiranga mera."
This song is a call – a sort of intimation to India's opponents. The lyrics describe a brave India. A country which has overcome great feats in its young existence. A country which has written its own fate.
The anthem calls to unite the hearts and minds of its people and moves one to victory. Motivational in all respects, we can only wait and watch if this song will be part of India's victory.
'Phir Se Game Utha Dain' ~ Coke Studio Pakistan and Strings
Pakistan's anthem reminisces its 1992 anthem – a song strongly associated with the country's victory in the 1992 World Cup.
Originally sung by Matt Slogett, this new version is catchier and more authentic as it brings in an Urdu adaptation of the original lyrics.
"The world is coming down, the flags are up. Who's gonna be number one? Who's gonna take up the cup?Who will it be? Who'll be the king? It's a once in a lifetime chance."
Atif Aslam and various other artists ranging two whole generations come together to voice this new anthem. The song dwells on the umeed of a second victory – dobara jeetega Pakistan!
The song and video features a contemporary country through its people who are passionate about their nation.
They celebrate the culture of cricket and show how Pakistanis embrace it wholeheartedly.
The music and video is produced by Strings and directed by Asad ul Haq; the concept and visualisation is by Soho Square Pakistan.
'Cholo Bangladesh' ~ Grameenphone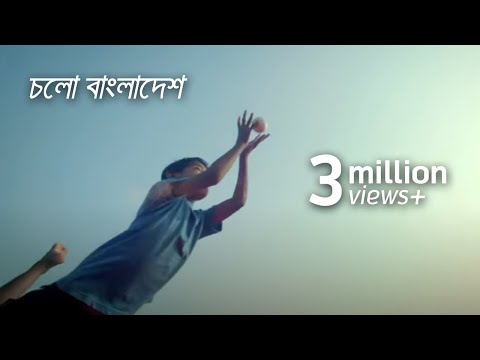 Composed by renowned musician Habib Wahid and sung by popular young artists, Bangladesh's new anthem is quirky and relevant.
It traces the progress of the country while staying true to itself. It begins with a boy playing galli cricket on a field. As the batsman flings the ball into the sky, a fielder runs for a catch. This is where the song begins…
The ball flies across a village where men and women work hard on the fields. It flies over children rushing out of school and an IT office… past a women's work camp, young mountaineers and a traffic of cyclists.
Running through all the changing phases of Bangladesh as a country, the fielder finally catches the ball in the midst of several young supporters who dance and cheer the boy.
A moving anthem, it captures the contemporary realities of the country and the progress it continues to make… in this particular case, through cricket.
The dance routine in the video is modern and has been choreographed and performed by 4th Dimension.
Produced by Grameenphone and sung by Emil from the band Shunno and Zohad Reza Chowdhury from Nemesis, this song is apt for a victory march!
"Cholo Bangladesh! Peechone amra sobhai!"
These are the cricket anthems from South Asia. Each entertaining and pulling at the patriotic strings of every die-hard Cricket fan. Which one is your favourite?