"I think India is going to do really well because I think they are a far superior side."
In the Pool B clash of the ICC Cricket World Cup, India will face arch-rivals Pakistan at the Adelaide Oval on 15 February 2015.
Over the years this has been one of the biggest rivalries in the game of cricket. Fans once again can expect a match filled with passion, excitement, nerves, drama, climax and above all some outstanding cricket.
As the game has already sold out, the Oval is expecting a massive crowd turn out on match day. Whether its Mohali, Birmingham or Adelaide, one thing is for sure when India takes on Pakistan in any part of the world, the city comes to a standstill.
Ranjit Singh Bains, Wicketkeeper of Multicultural Sports and Community Club (Adelaide) looking forward to the match said:
"We're all very excited in fact I bought my tickets six months ago. The atmosphere is going to be electric. The stadium has increased its capacity, but is still a sell out. I'm sure it will break the records for maximum a number of people watching a game at the Adelaide oval."
The excitement is contagious in every corner of the world. With the match expected to attract 1 billion viewers across the globe, broadcasters are stepping up their coverage.
For the very time first time legendary Bollywood actor Amitabh Bachchan will be seen in the Star Sports commentary box along with former Pakistani fast bowler, Shoaib Akhtar. Amit Ji and Akhtar no doubt will provide non stop infotainment.
Lets take a closer look at both teams for this Pak-India Takra (Clash):
India
Whenever there is a match against Pakistan, team India will always go in as favourites. The defending champions have beaten the Green Shirts five times in the World Cup.
Confident of India's success yet again, discarded fast bowler Irfan Pathan said: "I think India is going to do really well because I think they are a far superior side."
The Men in Blue have a formidable batting side. If ace cricketer Virat Kohli stays on the crease for a substantial time, India could cruise to victory. Kohli will take inspiration from his highest One Day International (ODI) score of 183, which he made against Pakistan.
Rohit Sharma, a specialist ODI player is another player who has the potential to single handily dominate Pakistan.
The Indian bowling attack is somewhat shaky. While Ishant Sharma has already gone back home due to injury, the likes of Mohit Sharma and Umesh Yadav may prove expensive.
India will rely on Bhuvneshwar Kumar and Mohammad Shami to lead the attack and make early inroads into the Pakistan batting line up.
Spinner Ravichandran Ashwin could be the man to trouble the Pakistani batsmen. With so many tricks up his sleeve, he can also extract bounce from the wicket.
Ravindra Jadeja could be a handy all rounder for this match. Besides Jadeja's bowling and batting, his fielding is top notch.
Of late we have not seen Mahendra Singh Dhoni in full bloom, but we all know what a successful limited overs captain and batsman he is.
Having recently concluded a tour down under, India will want to improve their performance in Australian conditions with a win against Pakistan.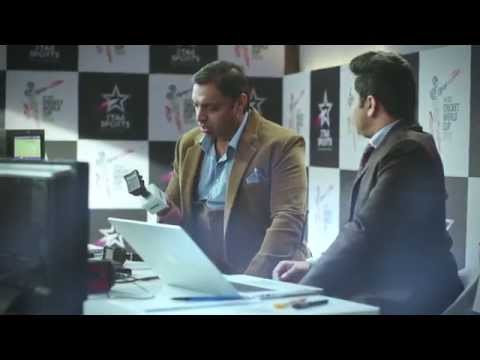 Pakistan
The good omen for Pakistan is that in the previous five World Cup matches they had lost to India, Sachin Tendulkar was in the team. Without the Master Blaster, Pakistan will be hoping that the law of averages tilt in their favour this time round.
The injury hit Pakistan team may be going through a late transition phase, but they will be banking on their bowlers to do the job against India.
Using his height as an advantage, Mohammad Irfan can be a threat for the Indians. Wahab Riaz or Sohail Khan could come to the party, particularly if there is any reverse swing on offer.
If selected, Yasir Shah can be the surprise package for Pakistan. The talented leg-spinner has been tipped by many former cricketers to be the X factor for Pakistan.
If Pakistan go in with four bowlers, then they will have to rely on the part-time bowling of Harris Sohail and Ahmed Shehzad.
Whereas if they opt for five bowlers, Pakistan will have to either drop wicket keeper Sarfaraz Ahmed and hand over the gloves to Umar Akmal or leave out one of their front line batsmen.
Many Pakistani fans are not happy with the selection of veteran batsman Younis Khan. Younis has been miserably out of form in ODI cricket for the last three years and has shown no sign of improvement. Hence should Younis be dropped from the playing XI?
The good news however for Pakistan is that Sohaib Maqsood, the Sultan of Multan is in good nick.
The all round performance of Shahid Afridi will be vital if Pakistan want to win the match. Pakistan will want some more Bang Bang Boom Boom from their star cricketer.
Targeting to break the jinx against India, Afridi said: "I am confident that this time we will change history and win this crucial game."
Whilst Misbah-ul-Haq has been batting extremely well, it is his defensive mindset as captain, which will have to change for Pakistan to win this match.
With both teams having a relatively poor run up heading into the World Cup, it is difficult to predict who will be the winner.  The triumphant team could be decided by the toss of a coin – May the best team win!