"We think this is the film that is going to really make us stand out"
Comedy-drama, The Plot releases via Amazon Prime Video on September 27, 2020.
The idea for this short film came about courtesy of writers Othman Abdul Ghani and Jamie Taylor. Othman is the director of this film, with him also starring in it.
The film follows the story of a young writer Hassan (Ahmed Sher Zaman) who is on the brink of losing his job.
He is racing against the clock to create a short story before the close of play.
Struggling to cope, his imagination and reality have a blurry vision as the day unfolds. Viewers will have to wait and see if Hassan meets the deadline, along with any other twist and turns to his story.
The film also has a strapline, which reads: "Your story has already been written."
The wonderful cast includes Ahmed Sher Zaman (Hassan/Captain Korma/Mafia Boss), Nimrah Zaman (Layla), Zeshan Sajid (Zayd) and Adam Hussain (Amir).
Adris Tariq (Malik), Othman Abdul Ghani (Nabeel) and  Gurpreet Boparai (The Janitor) complete the line-up.
The music is by Luke Crichton & Shakesprod, with Ricky Chanster being the official photographer. The filming is by RM Media.
In an exclusive interview with DESIblitz, Othman Abdul Ghani and Jamie Taylor share their thoughts about The Plot and filmmaking.
The Idea for The Plot
Director and actor Othman Abdul Ghani, along with his co-writer Jamie Taylor are the masterminds behind this short film.
Othman reveals that the film process all began after receiving an email in connection with an Arabic speaking role.
Othman states he then forwarded the content to Jamie who had been studying Arabic. He wanted to check with him if he was able to understand some of the words.
According to Othman, with Jamie mentioning that he always had a passion to write, they went ahead with developing ideas in view of creating a story:
"We started spitballing some random ideas and before we knew it we were onto something.
"We talked about a basic outline of the story thought of a way to make it interesting then decided to meet up properly and get this scripted."
Jamie also told us that he and Othman kept it simple, with them initially jotting some potential ideas. They went on to consolidating them with storylines and plots.
Jamie said, despite agreeing on a final concept, they made amendments over time:
"The original idea of a guy writing stories based on his life is still the main premise in the movie.
"However, we just kept adding and changing things as time went on – things we thought would be funny, imagining how that would work when it came to filming."
Overall, Jamie says he had fun during the creative phase, as he and Othman met frequently in coffee shops, bouncing "ideas off each other."
The Challenges
Like with any film project, The Plot has had a few challenges. Othman admits that COVID-19 did definitely hinder their plans.
Othman mentions that they had to change their schedule and find a solution for two vital scenes:
"We originally planned to film end of March but that got pushed back because of lockdown. Then when it came to actually start the film, we ran into a massive location problem for 2 very important scenes.
"Everyone began posting on their Instagram to get an office location and one guy pulled through. Big up Yasir man, he saved the project."
Jamie also singles out the coronavirus pandemic as being the most challenging aspect. Jamie explains the rescheduling did hamper their plans:
"We had drafted numerous scripts and had the completed version ready in February and was due to start shooting in March. However then the lockdown happened and it really messed up the plans."
Jamie points out that even though the film finally went on the floors in July 2020, it was rather unfortunate that he and Othman were unable to attend together.
Jamie adds they were not able to enjoy their joint creation and discuss any shots or thoughts with one another.

Film Aims
For Othman, he has several professional aims, which also link back to him and Jamie. Othman tells us that through this film he wants to come into the limelight.
Othman cites that they want to showcase their capabilities of producing a film on a zero scale budget.
In comparison, he feels with the support of a conglomerate they can even go onto make an outstanding film.
More important, Othman believes this film can overcome the stereotyping of Asian actors and be fruitful for everyone:
"I want to show that being Asian actors, we are not restricted to particular role types. I want this to be a success for us all in any way shape of possible.
"If one of us even benefits from this project and it helps them to find something then I will be happy."
Othman who was happy to have close friend Jamie on board thinks there is much potential for them to work together in the future.
Jamie highlights that though Othman has experience with filmmaking and some scripting, The Plot is the first significant writing debuts for both.
Jamie is confident that this film will make an impact and both he and Othman will come to notice:
"We think this is the film that is going to really make us stand out and potentially establish us in the community."
In addition, Jamie modestly alludes to the fact that with two friends enjoying writing and creating, they just want this film to gain maximum traction.
Filmmaking in the 21st Century
Othman takes somewhat of a middle ground when it comes to his views about filmmaking in the 21st century.
He holds the opinion that there needs to be a space for the "underdogs," particularly with Hollywood and Bollywood film industries set in their usual ways.
Othman is of the belief that Hollywood continues to profit from superhero movies, whereas Bollywood relies heavily on remakes and sequels.
Othman' recognises the online medium, providing content is special:
"I feel TV is really winning right now as well as streaming platforms. We are seeing a lot of companies pushing now on these platforms. Though it really has to be unique for it to stand out."
Despite considering classics as "unbeatable," and sequels unnecessary for some films, Othman identifies "lowkey films" as the way forward.
Jamie observes that originality has gone out of the window at the moment:
"There are not enough original ideas in the industry. I haven't seen a major unique idea in a while."
As a result of this, Jamie reckons many in his situation are missing out on opportunities.
Importance for a Filmmaker
Othman reflecting on filmmaking projects specifies that he enjoys the whole process.
He jokingly references money as being important to The Plot. However, Othman confesses that they probably will lose money on this project.
As a filmmaker, Othman maintains that two things are vital for him as a filmmaker. First seeing his vision turn into a reality can be very rewarding.
Secondly, he has a very good feeling about teamwork on a shoot and the exchanging of ideas. Othman recalls a very interesting moment during the shoot:
"When we were shooting I remember Rohan gave an idea on how to do a certain scene and I was so ecstatic. I could not stop laughing when we were doing the scene.
"I was just so excited because of how much I gelled with the idea."
Othman stresses that when individuals give their input to make something even greater, "the feeling is just unbeatable."
Watch the Official Trailer for The Plot here: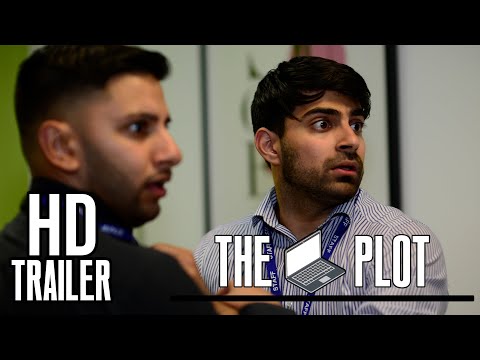 Jamie emphasises the importance of compromise during the filmmaking process. Highlighting this as being a big learning curve for him, he remarks:
"When two people have very different ideas about how the story should go but you both think your ideas are better, it's important to come to a common ground. Or once can even just start from scratch.
Summing up, Jamie underlines what matters to him the most – "having fun creating and exploring these ideas."
Watch Behind the Scenes of The Plot here: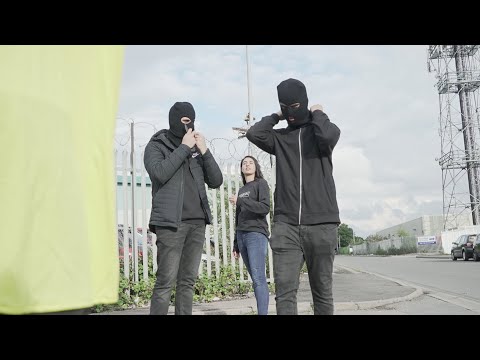 Meanwhile, in terms of The Plot, the final duration of this film will be between 20-25 minutes.
Following its Amazon Prime Video release on September 27, 2020, The Plot will also become available through YouTube.
For more information and updates about The Plot, please check the official Instagram page here.