"Charlie enjoys putting people's noses out of joint and creating maximum chaos."
Hailed as Channel 4's best period drama since 2005, Indian Summers is all set for a glorious return to our small screens on Sunday nights.
Series 2 takes place in the scorching summer of 1935, three years from when we last saw our fascinating characters cross path in Series 1.
A new backdrop naturally invites new names and faces, each with their own secrets, agenda and intentions that will unfold into a turbulent yet gripping narrative.
Here is what we know about the new characters.
Charlie Havistock (Blake Ritson)
Charlie is Alice Whelan's husband, whom she ran away from with her son Percy, but the English banker will disguise himself as her new husband.
Everything about Charlie says mischievous. He still holds a grudge against Alice for leaving him and continues to torment her. It will only be a matter of time before his charming façade breaks down to reveal his real self.
British actor Blake Ritson says: "Charlie starts in a pretty dark place at the beginning of the series, but he becomes even more and more erratic and reckless as the season progresses.
"Charlie seems to really enjoy being an incredibly disruptive presence and I think he enjoys putting people's noses out of joint and creating maximum chaos.
"So, as an actor, it was very enjoyable playing a character that is so utterly irreverent."
Kaira Das (Sughandha Garg)
Kaira is a freedom fighter who advocates independence through the power of non-violence. The significance of her role lies in her relationship with Aafrin Dalal, who is now a 'trusted babu' of the British government.
Her fate will be in the hands of her lover Aafrin, who, played by Nikesh Patel, starts to question 'the idea of empire serving the country, and the British doing their bit to govern India'.
Naresh Banerjee (Arjun Mathur)
Taking a starkly different approach in the independence movement is Naresh Banerjee. Though he is on Aafrin and Kaira's side, the pair do not see eye to eye with his 'eagerness to pursue a campaign of violence'.
The charismatic Naresh will eventually force Aafrin into a tough situation to test his loyalty to him and the empire.
Lord Hawthorne (James Fleet)
Lord Hawthorne is one major hurdle that Ralph Whelan must overcome in order to escalate his career and replace the current Viceroy the Earl of Willingdon (Patrick Malahide).
But Lord Hawthorne will stir the pot in many other ways, particularly his growing interest in Leena Prasad (Amber Rose Revah).
The Maharajah of Amritpur (Art Malik)
The Maharajah of Amritpur, one of the most affluent Stately Princes in India, is another obstacle that will get in Ralph's way to the top.
He arrives Simla with a mission to negotiate the upcoming Government of India Bill. Powerful and hungry for even more power, he is not ready to let go.
Sirene (Rachel Griffiths)
Audience can expect Sirene to bring her free spirit and glamour in the way that Madeleine Mathers (Olivia Grant) did in Series 1.
Sirene is the Maharaja's mistress, armed with beauty and brains, and not a stranger to the people and politics of Simla.
The former governess is also sexually liberated, thus enabling interesting and magnetic dynamics to form between her and Madeleine, who begins to take an active interest in Sirene.
Watch the trailer of Indian Summers Series 2 here: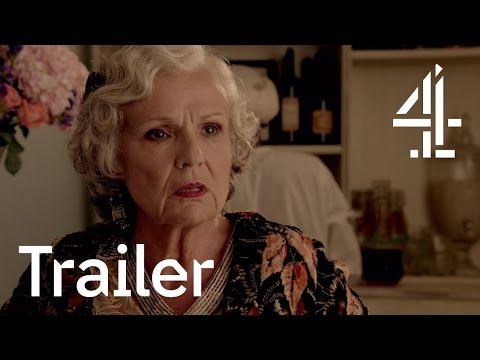 The first episode of Indian Summers Series 2 will air on March 13, 2016 at 9pm on Channel 4.