The trailer is packed with killer style and awesome action sequences.
Yo Yo Honey Singh has just dropped the trailer for Zorawar (2016) after much anticipation on social media.
The popular rapper got his fans super excited when he tweeted a teaser video for his film before posting the full trailer the next day.
Packed with killer style and awesome action sequences, the trailer for Zorawar shows Yo Yo is ready for a full return to the spotlight.
The Punjabi film tells the story of a young Indian soldier named Zorawar Singh, who embarks on a journey to untangle the mystery of his father.
Directed by Vinnil Markan and produced by Rajiee M. Shinde and Rabindra Narayan, Zorawar will also feature music written by Yo Yo himself.
Watch the trailer for Zorawar here:
The rapper has been making a few more public appearances in 2016, notably at the Zee Cine Awards and Mirchi Music Awards.
He is also heard on the smash hit 'High Heels' taken from the film Ki and Ka, starring Arjun Kapoor and Kareena Kapoor.
The song has gone viral, with over seven million views on YouTube and counting!
In fact, the catchy dance tune is based on one of Yo Yo's track with Jaz Dhami, released in 2012 under the same title to phenomenal success.
Listen to 'High Heels' here: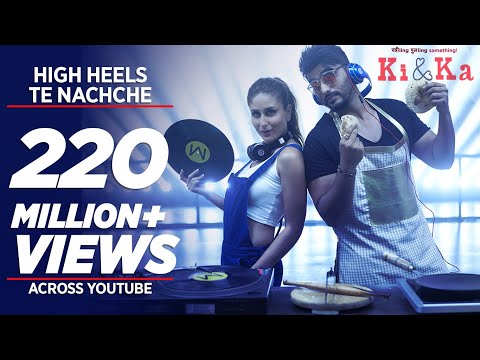 On the back of the stunning reception to the new 'High Heels' are speculations that Honey Singh will be working on a song for Salman Khan's Sultan (2016) as well.
But industry sources slam the rumours and are not optimistic about his comeback:
"He isn't coming back yet. The reports that Yo Yo Honey Singh will sing a song for Salman in Sultan are completely false."
"There is no desire from Yo Yo's side to return. Nor is the entertainment industry inclined to take him back as yet."
If the Zorawar trailer is anything to go by, Yo Yo is clearly in top physical form and has probably set his sights on the PTC Punjabi Film Award, to relive his triumph in 2012 when he won Best Debut for Mirza: The Untold Story.
Zorawar is scheduled for release on May 6, 2016.