"I took an instant liking to the way the first episode read."
Indian actress Nimrat Kaur stars in the second season of M. Night Shyamalan's Wayward Pines, which premiered on May 25, 2016.
She portrays the role of Rebecca Yedlin, a successful architect and the main female lead in Fox's sci-fi television series.
Talking of her character, Nimrat says: "It's very mysterious and you know like cards that unfold episode after episode and towards end of the season, you realise who really she is and what her role is in the world they live in."
So what inspires her to play Rebecca, the wife of main protagonist Dr. Theo Yedlin?
"I took an instant liking to the way the first episode read. I had an idea about the show but it was a genre that I had never attempted before."
The casting process also plays a big part in persuading her to take on the small screen again:
"It's really wonderful to play this part as an Indian. It's not an ethnic casting. It's colour blind casting. It's really good that they are not bothered about where Rebecca comes from or what her roots are."
Wayward Pines is based on Blake Crouch's three-part psychological thriller novel (of the same name). Wayward Pines, itself, is a tranquil town in Idaho where all the inhabitants are trapped, and have zero contact with the outside world.
This series depicts the dangers and challenges that Dr Theo Yedlin (Jason Patric) faces whilst living there.
One does not hear many dialogues from Nimrat in the initial episodes, but it is her facial expressions which encompass enigma.
Her lowered eyes and silent presence fully convey that she has come to terms with being confined to living in the town. It'll be interesting to see how the character develops in forthcoming episodes!
The 34-year-old actress was first recognised in advertisements of big brands, such as TRS and Cadbury.
Later, she featured in the music video of Kumar Sanu's 'Tera Mera Pyar' and her first film appearance was in Shoojit Sircar's Yahaan.
But what broke the ice was her performance as a lonely wife in the BAFTA-nominated The Lunchbox, opposite Irrfan Khan.
Lauding her acting, critic Raja Sen states: "It is a disarmingly natural performance that is impossible to forget and difficult to analyse, and in this limited space one may merely express admiration."
Her performance in this year's blockbuster Airlift (opposite Akshay Kumar) has also won the hearts of several critics.
Rajeev Masand mentions in his review: "She comes into her own by the time she must deliver a scathing monologue during a crisis of faith over her husband's actions."
However, Nimrat's credentials aren't just limited to Hindi cinema!
In the acclaimed US television series, Homeland, Nimrat essays 'a high-level operative within Pakistan's Inter-Services Intelligence' by the name of Tasneem Qureshi.
Alongside Priyanka Chopra in Quantico, Nimrat is another Indian actress who has sparkled with her performance in a US TV show.
Speaking of her success, she says: "It's a fabulous time for actors working in Bollywood. There is a deep pit of talent here. We have so much to offer, and now people are realising it at a global level.
"It's incredible that actors are taking the risk and getting out of the Bollywood circle now."
DESIblitz wishes Nimrat and the team all the very best for Wayward Pines!
Watch the trailer for Wayward Pines Season 2 here: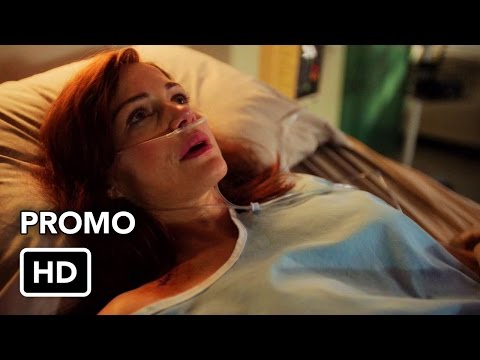 You can watch Wayward Pines on Fox UK every Wednesday at 9pm.