Akshay's physique and persona oozes that of a macho hero!
Akshay Kumar, the 'Khiladi' of Bollywood has earned himself the title of an unbeatable action hero.
Though Akshay has wowed his audiences with his comedy and his romance, it is undoubtedly his unmatchable action scenes that makes him stand out from the crowd.
As a martial arts expert and fitness freak, his physique and persona oozes that of a macho hero!
Delivering hit after hit of films, Akshay has accumulated an action catalogue which surpasses that of most other Bollywood stars.
From the beginning of his career as a young budding actor to a now mature and established international star, Akshay has not let his fitness nor action slip.
Only improving with time, Akshay's action just gets better and better!
DESIblitz looks back at the best of Akshay's action packed roles and films.
1. Baby (2015)
With his character 'Ajay' a member of an elite counter terrorist unit, action and intense combat scenes naturally ensue.
Combining intense technical combat scenes and impressive sets, this gripping action thriller encapsulates the pressure and risk of working in the military.
2. Brothers (2015)
Telling the story of two brothers torn apart by destiny and the rising bitterness in this family feud, Akshay Kumar and Sidharth Malhotra pack some punches in this boxing oriented hit.
With gruelling fight scenes, Akshay flaunts both his fighting ability and resilience in playing such a physically challenging role.
3. Main Khiladi Tu Anari (1994)
Taking a look back into the 90's where Akshay first earnt his action hero title is this classic film which incorporates Saif's comedy and Akshay's serious demeanour.
Playing the stern police officer with no time for jokes, Akshay is seen in an explosive fight scene and delivering hard hitting dialogues, this film is a must see for Akshay's action fans.
4. Rowdy Rathore (2012)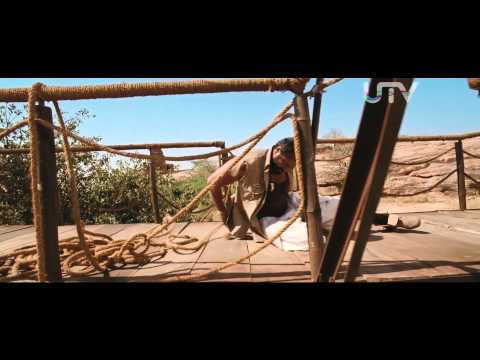 Playing the larger than life personality of 'Vikram Rathore' and also his lookalike in this entertainer, Rowdy Rathore, Akshay shows both his fun and feisty side.
Taking on numerous goons at once whilst smashing down doors, this action packed film keeps you hooked.
This masala movie includes comedy, romance and non-stop action to entertain all audiences. Playing two roles in this film, Akshay provides double the action!
5. Khiladiyon Ka Khiladi (1996)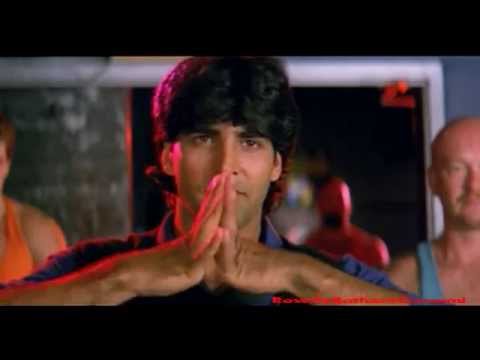 This 90's action drama is packed full of power house fighting scenes and Akshay's effortless macho charisma.
Set against the backdrop of corruption, crime and violence, this film is packed with thrills.
Flaunting his fighting ability in this scene, Akshay's martial arts background and impressive fitness levels are enough to impress Rekha in the film.
6. Gabbar is Back (2015)
Taking on the task of fighting corruption and in particular corrupt officers, Gabbar is ruthless in his pursuit to eradicate corruption and ensure justice.
Akshay's rugged bearded look and fierce persona fit this rustic character perfectly.
Taking on anyone that gets in his way, Akshay's fearless character takes on any goon who questions him.
7. Holiday (2014)
Playing the role of a patriotic military officer, Akshay's character proves that there is no holiday for those who are serving the country.
Placing his duty before his personal life, this film explores the dedication of a military officer.
Whilst tackling the sleeper cells within India, Akshay delivers some impressive technical fighting scenes and explosive action packed drama.
Akshay Kumar has impressed his worldwide fan following with his hard hitting action and impressive stunts.
From the 90's till today Akshay's has not slowed down his action, rather he continues to increase his action and push the boundaries of action drama.
This Khiladi of Bollywood has ruled the genre of action drama for over a decade and we hope to see this martial arts fanatic continue to do so!