"That was a dark day for Priyanka to be in that headspace all day."
Picking up from the previous episode where Nathalie Vasquez had a bomb strapped to her, Alex Parrish now makes it her mission to keep her friend and colleague alive.
First, she must follow the terrorists' instructions and obtain highly classified files from the FBI database.
Though she has been reinstated, Alex's clearance level is much lower now – courtesy of Hannah Wyland (Eliza Coupe), her new boss and Ryan Booth's ex-wife who is clearly not a fan of hers.
In order to gain entry to the file room, Nathalie steals Ryan's pass and sets off a fake bomb alert to create diversion allowing Alex enough time to download the file.
After disarming the bomb, the pair follow the tracker placed on the file and arrive at an empty building, which is blown up to pieces – along with Nathalie in it – as Alex steps out to answer the terrorists' phone call.
Her latest setback in this lonesome wild goose chase instantly sends Alex into a state of vulnerability and frenzy. She runs to Ryan, but only to discover the terrorist is watching her much closer than she thinks.
They finally have got a hold on her, as she breaks down outside Ryan's apartment and succumbs to their demand once more.
Speaking of Priyanka's performance in the emotional scene, showrunner Josh Safran says: "When you're on the run, there's always the hope that you won't be caught or you'll feel it'll all work itself out.
"But this is the first time Alex is realising it won't work itself out at all, and there's going to be a price to pay. That was a dark day for [Priyanka], to be in that headspace all day."
The terrorists have demonstrated perfectly one of the training exercises at Quantico – how to gather human intelligence and use it to turn a source.
Addressing the class, Miranda Shaw says: "When approaching a source, it is imperative that you know everything about what makes them tick – their interests, their fears, their pressure points, and of course, their weaknesses."
Every single one of these has been executed by the terrorists on Alex, from framing her for the first bomb to taking down Nathalie to coerce her cooperation.
And this may not be a game that Alex is very good at playing, seeing as she has failed the real-life exercise that Miranda devises for the class.
But so has everyone else, including Drew Perales (Lenny Platt), Iris Chang (Li Jun Li), Shelby, Caleb and Nimah.
The newcomers to the series also begin to reveal their dark side. Drew is here to avenge for his girlfriend who was killed in a shootout in Chicago that Liam O'Connor was involved in, whilst Will Olsen (Jay Armstrong Johnson) keeps a photo of every trainee in the bottom of his drawer.
He crosses out Nimah in the final scene – is he the terrorist looking for the perfect candidate to frame, or is he on the FBI's side?
Watch the trailer for the next episode here: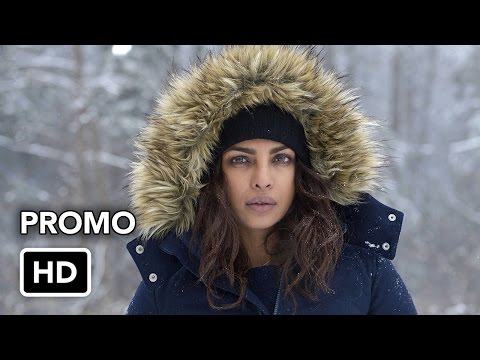 Watch the 14th episode of Quantico on March 20, 2015 at 10pm (US time) on ABC.