"I had to deal with the fact that I was different and I was an immigrant."
Matangi Maya/M.I.A, an ace documentary about British Asian Pop Star Mathangi 'Maya' Arulpragasam released in the UK on 21 September 2018.
The Sundance award-winning biographical account of the critically known artist is an inspirational story of how creativity drew together her influences.
Director of the film, and a long-term friend of M.I.A, Stephen Loveridge captures her extraordinary voyage from immigrant to global pop star.
Loveridge presents a remarkable narrative of her life from Matangi to Maya and finally M.I.A. The film also includes voice-over from the English Rapper.
Steve who met M.I.A during the mid-90s at art school, speaks of how he began working on this project:
"I basically got the gig because I went and asked her; I said, I think I can make a great documentary out of this."
This real-life documentary explores M.I.A's childhood memories of growing up in Sri Lanka before she fled to India and then eventually settling in the UK as a refugee.
The film is a reflective window of M.I.A's inner connection and her confluence with identity, art, music, and politics.
The moving documentary includes archival footage from 1996 made by a teenager who begins her journey. A personal collection of self-made tapes and blogging style videos covering a huge chunk of M.I.A's life form part of the film.
M.I.A handed all the film material to Stephen in 2011, giving him creative freedom with the proposed documentary: "She finally went, 'okay, here's the tapes, now go off and do your thing,'" recalls Loveridge.
M.I.A's unique story starts from when she was born in Hounslow, London. Moving to Sri Lanka when just a few months old, she became familiar to everyone as Matangi.
M.I.A faced difficulty early on in her life. She explains in the film:
"In my home country I was fearful of being killed, and here in London I was spat at and told to go back to my country."
Her father's alleged ties with the Tamil Tigers during the Sri Lankan civil war was the most difficult memory to comprehend.
The film allows us to see her briefly relocating to India, before fleeing back to the UK with her family as an immigrant. It is at this point that she becomes Maya.
The documentary also touches upon how Maya, her sister Kali and brother Suga found it hard to rebuild a relationship with their father.
There is a clip when Maya and her siblings are picking up their dad from a UK airport. The footage clearly shows the awkwardness they felt, having spent most of their early life without a father
Hearing her father's stories of his time in Sri Lanka, Maya could not help but feel cut-off with him. Many British Asian film audiences will relate to Maya for being caught up between two cultures.
Maya acknowledges:
"I had to deal with the fact that I was different and I was an immigrant."
The film reflects Maya's struggle with her identity, as she began identifying herself with music, in particular, the Hip-Hop and Pop genres.
We learn how Maya found her culture through music as she became really good friends with Justine Frischmann – the lead vocalist of the British pop band Elastica.
However Maya's musical friends were not into the same music as her, and while on tour with Elastica, she felt like an outcast. It is at this point in the documentary, that she decides to explore her birth name by travelling back to Sri Lanka.
At just 21 years she took a basic camera and embarked on a journey across the world.
Spending time with her family for 2 months, Maya is able to discover the truths about what it was like to live in a war zone. Maya sees what life would have been like if she had not come back to the UK in 1986.
Maya's stay in Sri Lanka is a crucial part of her life, igniting a passion for music. Returning to the UK, Maya pursues music using her experiences of Sri Lanka.
In this strong documentary, she highlights delicate topics such as war and immigration in her music. This becomes a pivotal time in Maya's career as she adopts the stage name M.I.A, meaning 'Missing In Action.'
Reborn as a political activist and singer, we get to see M.I.A's journey through her music and videos. This includes her breakthrough music video 'Galang' (2003) created on a shoestring budget of £300.
This powerful documentary goes onto show footage from one of M.I.A's more controversial music videos. 'Born Free' released in 2010 gained attention for showing violence in the most extreme form.
Stephen, however, had to make some hard decisions during the editing phase as he left some compelling footage out of the final version.
During a Q&A at the Film Society of Lincoln Centre, M.I.A told a packed audience how she felt sad when Loveridge did not include a whole section about her album 'Kala' (2007). She felt some of this was very important and fun.
The documentary also covers the difficulties of M.I.A not being able to talk about the harsh realities of war. Loveridge includes the many interviews of M.I.A given to various media channels.
Maya later mentions:
"It was hard to spread a message about war when no one wants to hear about it."
Viewers then get to see a clip of M.I.A's performance at the Super Bowl in 2012. Speaking on camera backstage, she describes the excitement of being able to perform with her idol, Madonna.
Unfortunately, this major highlight in M.I.A's career quickly turned into a nightmare. M.I.A received backlash during this performance when she stuck up her middle finger LIVE on stage.
While being comforted by her ex-fiancé Benjamin Bronfman, and her son, M.I.A says she does not know why this incident happened. Perhaps this was a link to her frustration with the world.
Just a few days later after the Super Bowl ordeal, her big-budget music video for 'Bad girls' (2012) was released, drawing much attention.
M.I.A knows her music causes controversy. On camera, M.I.A explains the difficulties she faces. Having to defend her music, the mother of one has worked incredibly hard to get to where she is.
This dynamic portrait takes us through a pop star's view on reality. Using her musical status, she urges the world to fight against oppression, giving a voice to voiceless.
Real footage of the war is scattered throughout the documentary. A key message through the documentary is how some people in Sri Lanka are scared to live in their own homes.
Watch Trailer of Matangi/Maya/M.I.A here: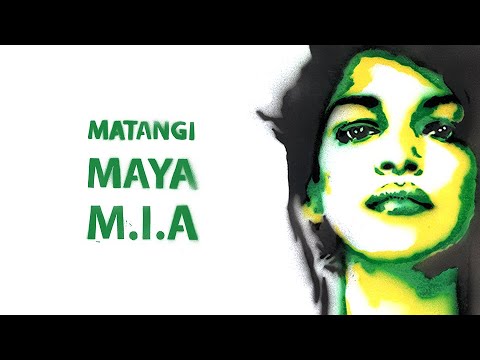 M.I.A's family were only from a handful of people, who were able to immigrate and rebuild their lives elsewhere. It is people like M.I.A who refuse to turn their back on the country her family came from.
Musically, the film's soundtrack features not only her own music but Tamil songs she listened to while growing up. The 97-minute film, which took around 7 years to make was shot in the UK, USA and Sri Lanka
Reception to the film has been a mix, with some praising the movie, while others being critical of it. The Guardian positively writes: "The film comes from a place of deep admiration for MIA."
Overall, the documentary will leave you feeling overwhelmed, especially M.I.A's commitment to raising awareness about what happened in Sri Lanka between 1983-2009.
Post-Brexit, Stephen Loveridge has given a more positive light to immigrants with M.I.A's story
Having said that, his aim was not to concentrate on what he describes as just "one family or country." He feels that it would be impossible to focus on just one war, as it would open a can of worms. In fact, he wants people to resonate with similar stories and experiences.
For those who want to know more about the conflict, it is recommended to watch an investigative documentary titled No Fire Zone: In the Killing Fields of Sri Lanka. This is a Channel 4 production with Britdoc.
Meanwhile do go and see Matangi/Maya/M.I.A. and witness the courage of a woman, who is trying to make a positive change with this film. Following the UK, the film releases in the U.S. on 28 September 2018.