He attempts to kill her but she takes a shocking step as she lifts up her skirt
Asoka Handagama, known as the most controversial and outspoken film director of Sri Lankan alternative cinema, has been a constant victim of ruling elite's witch hunt.
His movies always become national news as a result of their provocative themes, and are followed by protest marches from right wing parties.
Three of his films have been banned due to intervention from fundamentalists. Asoka was charged with counterfeit child abuse scandal by his opponents. But his activism could not be shut down as he came out of his charges guiltless.
Asoka Handagama is a banker and economist by profession who obtained his Masters from The University of Warwick. He began his artistic journey through theatre.
Producing award winning tele-dramas and plays, Handagama later transported himself to Sri Lankan cinema with his debut film, Chanda Kinnari, in 1992.
The film won 9 major awards including the Best Director and Best Script at the OCIC Awards 1998.
Handagama, the very man who pushes the boundaries of Sri Lankan cinematic art by bringing up the most controversial issues, revealed the true nature of the Sri Lankan ethnic war and majoritarian chauvinism which were tearing apart the country into pieces.
Many a time, he was called an anti-Sinhalese or a traitor by the people who couldn't tolerate the truth and his art.
His film language is considered to be an extended vision of world renowned filmmakers Ingmar Bergman and Jean-Luc Godard.
Sri Lanka's present day youth regard him as the author of Sri Lankan cinema. And his films are discussed in comparison with his contemporary South Korean counterpart, director Kim-ki-Duk.
DESIblitz brings you the five best and most controversial works of this talented director, Asoka Handagama.
Him, Here After (Ini Avan) (2012)
Ini Avan is a great example of humanist realism in drama. It talks about the reconciliation of post-war Sri Lanka through a life of ex-LTTE militant.
30 years of brutal war in Sri Lanka, finally ended leaving scars and footprints which will continue to haunt many generations to come.
The artistic depiction of sorrow in the film portrays the stories of the people who were directly involved and victimised by this savage civil war.
The former Liberation Tigers of Tamil Eelam fighter tries to begin a new life. He is antagonised by people's resentment and his own plagued past.
He becomes a security guard for a smuggler while developing an eccentric bond with the wife of another man.
Optimistically it believes in the possibilities of reconciliation and claims that peace and reconciliation are only possible by mutual understanding.
Premiering at Cannes 2012 as one of the films under ACID (Association Du Cinéma Indépendant Pour Sa Diffusion), the film has been showcased in many festivals including Toronto, Edinburg, Tokyo, Hanoi and many more.
This Is My Moon (2000)
A story set against the milieu of civil war in the Northern Sri Lanka, an army soldier encounters a Tamil woman in the middle of a forest on the war-front.
He attempts to kill her but she takes a shocking step as she lifts up her skirt. Eventually, they fall in love and move to the soldier's village.
The arrival of the Tamil girl into a Sinhala village creates tension among the villagers and she encounters unsaid angst. This Is My Moon is the controversial examination of Srilankan ethnic conflict and its consequences.
Taboos of conventional Srilankan society are profoundly exposed in this movie.
The movie was banned in Sri Lanka but was largely praised by the critics and viewers all over the world.
This Is My Moon was screened at the World Premiere at London Film Festival and more than 50 major international film festivals around the globe.
It has won 9 foremost awards including the Young Cinema Award for Best Feature at the Singapore International Film Festival 2001, WOOSUK Award for Best Film in South Korea in 2001, and the Golden Swing Award for Jury Prize at the Bangkok International Film Festival 2001.
Including the Best Director and Best Script Writer at the OCIC Awards 2002.
Letter Of Fire (Aksharaya) (2005)
Believed to be the most controversial Sri Lankan films to date, many conservative and orthodox organisations protested against the release of Letter Of Fire, a philosophical illustration of the contemporary Srilankan socio-political issues.
The film which is a Sri Lankan-French co-production is woven around a 12-year-old boy, deals with incest, murder, rape and contempt of court.
Symbolically the film interrogations and parodies the entire pseudo face of elitist cultural values.
Handagama was charged with child abuse after this film. It was reported that he allegedly abused the child actor by using him in an in the scene in which he appears naked in a bathtub with another actor.
The director had to face a lawsuit for composing this film and it remains banned within Sri Lanka.
Letter Of Fire was screened World Premiere at San Sebastian Film Festival
Flying With One Wing (2002)
Exploring the dogma of gender in a male-dominated society, Asoka Handagama records the experience of a woman disguised as a man in Flying With One Wing.
The protagonist works as a mechanic, marries a woman and life runs smoothly. But an accident at the workplace sees the injured mechanic rushed to hospital where the camouflaged secret is revealed by doctors.
The highly acclaimed movie converges demanding themes of identity, suppression, prejudice self-reliance and audacity.
The cultural issue of gender equality is questioned in this independent movie, and it has opened up a discourse among progressive circles.
Handagama again had to answer to the so-called cultural police. But human rights activists and other woman-oriented associations intervened and supported him to screen the film.
The film was acclaimed with many awards including GEITU Jury Prize at the San Sebastian Film Festival 2002 Spain, Jury's Special Prize for Best Feature at the Singapore International Film Festival 2003.
It also received the Best Actress Award at the Gay and Lesbian Film Festival 2002 in Vienna.
Flying With One Wing has screened in over 70 major International Film Festivals.
Let Her Cry (2016)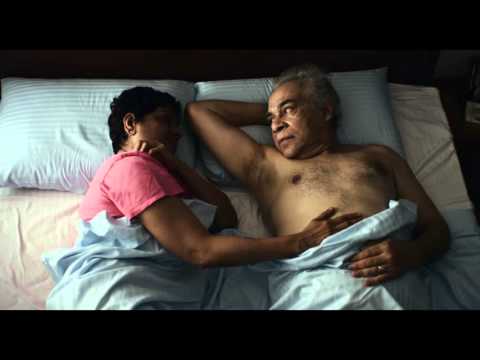 An elderly university professor has a secret affair with his young obsessive student who is not only a striking beauty but also a psychopath.
She refuses to believe that the professor no longer wishes to continue the relationship and starts going to unimaginable heights to seduce him.
She starts getting on the nerves of Professor's beloved wife, a dignified Madam. She even openly tells the Madam about her dark fantasies.
The older couple realises= that they cannot escape from the crazy young woman's obsession.
The honour of the renowned professor and his family is at stake. His wife makes a drastic decision that will change everyone's life: she invites her husband's mistress to live in her house.
Let Her Cry is a fresh and exciting portrayal of the Lolita Complex.
The film was released in Sri Lanka in May 2016, and it was a grand opening for Handagama's work after a long time.
In contemporary Sri Lankan alternative cinema, Asoka Handagama is an unavoidable figure who has inspired many new age filmmakers.
He and his aficionados are even the influencing force behind the Colombo International Film Festival which is an attempt to take Sri Lankan cinema to next level.
To find out more about Asoka Handagama and his films, visit his website here.