"I think it's hopefully seductive enough to make you want to watch it and keep watching it."
Channel 4's latest drama production, Indian Summers, reignites memories of British Colonialism in the East.
A courageous and innovative project, writer Paul Rutman has created an enchanting world that combines elegant period costumes, extraordinary scenic visuals, and an emotional and socially conscious drama for viewers to feast upon.
Set in the stunning landscape of the Indian Himalayas, Simla is a perfect English haven; home to a burgeoning community of Britons, who are living a comfortable life in the East.
But with the Raj struggling with her control over her colonised, cracks are beginning to emerge, and a new, younger Indian heartbeat is beginning to appear.
The epic period saga follows the personal experiences of the 'two sides' of the racial fence. In the British corner are Ralph Whelan (played by Henry Lloyd Hughes) Private Secretary to the Viceroy of India, and his younger sister, Alice (Jemima West) who returns with a son after breaking up her marriage.
Also portraying the deftness of British imperialism is the heavily influential Cynthia (played by Julie Walters), doyenne of the Royal Club, complete with an East London accent.
Representing 'real India' are a Parsi family, with ambitious Aafrin (played by Nikesh Patel) and subversive sister, Sooni (played by Aysha Kala).
Essentially, the drama follows the growing tensions between the two sides including the power and class struggles that arise.
On one hand, we see an illicit love beckon between Aafrin and Alice, and on the other, we see Sooni seeking to stand against British oppression by whatever means necessary.
The project shows huge ambition from Channel 4, with a budget of £14 million and an extensive star cast for what will be a 10-part series.
As director, Anand Tucker tells DESIblitz, the drama was actually shot on the island of Penang, Malaysia, as opposed to India, as it proved a more practical option than modern-day, tourist-fuelled Simla.
As Anand says: "There was a lot of research of the real Simla. The great thing about Penang, Malaysia is we watched it being built for real, according to what we saw in the photographs. So the period detail, a lot of hard work went into it."
The result is four and a half hours of Anglo-Indian drama, filled with politics, racial divides, lust and sex.
When it comes to ethnic representations on screen, traditionally there has been a bias of one race over the other. But, as the creators explain, Indian Summers has avoided 'standing in judgement'. As Paul tells us:
"I've tried not to take sides. I wanted to understand what it was I actually saw there and not try to be schematic by having a take. And try and find the complexities and flaws in everyone."
It is clear that Paul has done well to capture the Indian essence bar any ignorant generalisations. As British Asian actress, Aysha explains:
"It was just there and it was written perfectly. I think Paul just got it, and he did so much research. He's been to India so many times, he's so in touch with it."
What particularly stands out for British Asian audiences is the modern female independence that Sooni exudes, despite the drama being set in 1932:
"I think it's amazing to have this female character, who is outspoken, but still has this traditional element to herself.
"She still really cares about what her family think, she still loves her brother so much but she's also got her own passions and aspirations in life and I think that's really important for a female Asian character."
In many ways, the Parsi family prove to be the most relatable and realistic to modern Asian society. We can understand their daily struggles for integration, equality and good standing. As Paul explains:
"I tried to do it delicately. What I wanted above all was for any audience, whether White British, or British Asian, when they watch it to feel that the people they are most at home with are the Parsi family."
It will be interesting to see how well British Asians latch onto the series once it begins.
Not only does Indian Summers signify the increasing number of British Asians being offered screen time, it also opens up Asian perceptions with possible career avenues in the creative industry, including entertainment and media.
As Aysha says: "It's exciting. It's good to open people's minds, about this is what's possible. This [Indian Summers] is big, this is definitely opening doors. It's a start."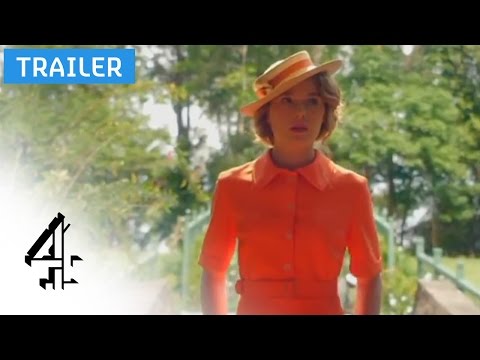 As Nikesh tells us, drawing British Asians into the unfamiliar surroundings of art and theatre, and even the likes of a period saga set in India, can be a considerable challenge:
"That's an untapped community. It's an engagement with the arts. The connection hasn't been made. Part of it is that British Asians just want see what they're comfortable with and you've got to ease them in. And part of it is that sometimes you've just got to do productions that are made to be accessible."
But for many British Asians and avid followers of period television and film, Indian Summers ticks all the right boxes.
Both Paul and Anand hope that the first season of Indian Summers will be successful, and ultimately be picked up for another four seasons. Paul explains:
"The dream is that if people like it and we find an audience, each series tells one summer, so we want to tell 5 watershed summers on the road to partition, so 1932, 1935 and so on. So it's a generational story about that long slow road to partition."
The ultimate television novel, Indian Summers will surely prove successful: "I think it's hopefully seductive enough to make you want to watch it and keep watching it," Anand says.
Paul adds: "It's all kicking off. The story gets darker as the summer goes on. And the important thing is that people fall in love with the characters."
An incredibly creative and well-crafted masterpiece, Indian Summers first airs on February 15, 2015 at 9pm on Channel 4.