"You'll find we all pitch in and help one another."
Sibling relationships sit at the heart of episode three's Indian Summers.
Following the intense drama of episode two, the third instalment of Indian Summers dives into an intriguing mind game of manipulation and devious blackmail.
The Ralph Whelan and Chandramohan saga weighs heavily on the minds of the main characters, Aafrin, Alice and Cynthia, but questions of Ralph's connection to the Indian assassin and his sudden suicide still need to be answered.
Cynthia is the only one who seems to know everyone's deepest darkest secrets, and she attempts to warn off the curious Alice by encouraging her to forget everything she saw that night.
She also helps Ralph who is trying to hide all association with the 'native', and encourages him to submit forged documents that link Chandramohan to a terrorist organisation.
Meanwhile Aafrin who has now recovered from his gunshot wound is keen to get back to work, and is overjoyed when Ralph offers him the Head Clerk position in a seemingly gracious manner.
For his parents, it is a matter of great prestige from the British and they are very happy, enthusiastically saying: "This is it. The British sense of fair play."
This apparent British fairness extends to the annual Sipi Fair held at the Royal Simla club. It is the only time where members of the Indian community are allowed on the grounds of the British club and Cynthia is playing hostess:
"The challenge of recreating afternoon tea at Claridges, only serving it in the Himalayas."
But it is clear what the matriarch of British Simla thinks of the 'natives' and after insisting the guests 'make themselves at home', orders Kaiser to double-lock the doors:
"No access to the interior. And if anyone tramples the flowers, they're straight out."
As it turns out, Mr Armitage throws the first punch at Ramu Sood, a stiff Indian landowner who hands the drunk Scot an eviction notice.
As Armitage pulls Ramu to the ground and tries to wrangle his neck, karma comes ever so quickly, and he suffers a mini heart-attack.
Despite the throng of eye-witnesses, Cynthia still manages to twist things to the British advantage, exclaiming: "Bloody Indian damn near killed him."
Away from the fair, Sooni is drawn to a 'Congress Firebrand' (played by the incredibly talented Ayesha Dharker) at the bazaar: "We seek self-rule, instead we get a tea party."
The protest is quickly ended however, as Indian police officers arrive and arrest all at the scene, brandishing their lathis in every direction.
Despite being only an innocent bystander this time around, Sooni is captured and put behind bars to the dismay of her parents.
The squalid conditions of the women's prison are a wake-up call for the relatively sheltered Sooni as she is forced to urinate in the corner of her cell.
Big brother Aafrin arrives to save the day, but Sooni is not impressed by his new job and sees right through Ralph's manipulation:
"This is British propaganda. You are British propaganda: look at the part you have been cast in. Marvellous Mr Dalal, loyal servant."
Aafrin asks Ralph for help to free his sister. But the price of Sooni's freedom is to go along with his Master's shooting alibi: "You'll find we all pitch in and help one another."
And Ralph's take on what he said before he fired the pistol? "'You British Devil' – typical revolutionary talk."
Although Alice confronts Ralph about this, she goes along with the lie anyway, and to Ralph's relief, the trio present the same story at the inquest.
In the middle of his interview however, Aafrin finds the document which links Chandramohan to the independence movement. In a brave move, which is unusual for the straight-up character, he takes the evidence and hides it at home.
While Ralph the slippery imperialist continues to string along Madeleine to the comical annoyance of brother Eugene, Dougie and Leena finally share a passionate kiss.
Feeling the Christian weight of his unfaithfulness, he confesses to Sarah. Sarah who is in no mood to take it calmly, breaks down and declares how difficult it is to be a missionary's wife and live away from her friends and family in Britain.
Leena and Alice form an unlikely friendship as Alice volunteers at the orphanage. Leena tells her about the children being mixed-race and are abandoned by their mothers out of shame.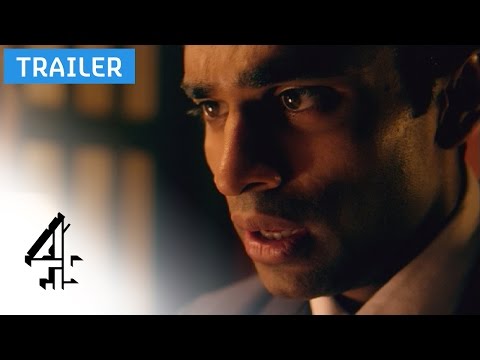 At this point the importance of young Adam who was found on the railway tracks in episode one becomes startlingly clear. Is Ralph his father?
While we already knew that Ralph had many secrets, it's evident that he'll keep audiences intrigued to know more about this abandoned love child and her mother for as long as he can.
And what will happen now Aafrin has hidden the inquest evidence – can he keep up with Ralph's game of lies and manipulation? We shall have to wait and see.
The next episode of Indian Summers airs on March 8, 2015 at 9pm on Channel 4.