"March 1932. A few thousand British civil servants run an entire sub-continent."
A gradually developing tale of love, power struggles, politics and intrigue sit at the heart of Channel 4's latest drama, Indian Summers.
In episode one, we are invited into the sweltering heat of historical Shimla, and the scenic foothills of the Himalayas.
Although shot in Penang, Malaysia, colonial India has been beautifully captured and recreated by director, Anand Tucker.
The luscious green landscape is inhabited by an array of ethnicities and communities. But the divide between the local Indians and the British expats is made startlingly obvious from the onset, and the apparent idyllic setting is marred with hidden anxieties waiting to surface.
The opening narrative begins: "March 1932. A few thousand British civil servants run an entire sub-continent."
The feeling of 'them and us' is heightened by a train journey, taking the Raworth family back to their Shimla home.
The British expats sit in apparent comfort in the spacious compartment while the working-class locals are stood tightly packed together in the next.
Joining them is the beautiful but mysterious Alice (played by Jemima West), who has returned to India after many years, with a baby son.
Shrouded in secrecy, she is an intrigue to the gossip-hungry Sarah (played by Fiona Glascott), who represents British colonial superiority at its best.
Her husband, missionary Dougie (played by Craig Parkinson) is the complete opposite; compassionate and caring, he is the first to take charge when a young Indian boy is found lying on the train tracks.
But his close connection to his mixed-race assistant Leena (played by Amber Rose Revah), confuses him, and she slaps him as he tries to kiss her. This is the first of many interracial romances to come.
Alice reunites with her brother, Ralph Whelan (played by Henry Lloyd-Hughes) who is the Private Secretary to the Viceroy of India. His relationship with Alice is questionably close and there is a hint forbidden desire between the siblings.
Award-winning actress, Julie Walters, excels in her portrayal of Cynthia, matriarch of the British Shimla social circle. Hosting the opening night of the Royal Club, she holds huge power and influence over the expats. Toasting her guests, she cries out:
"Cheats! Adulterers! Slaves of Empire, here to rule this glorious nation for another six months. I want no moaning about my milk punch."
Cynthia plays a key role in setting up Ralph with the promiscuous and feisty American, Madeline (played by Olivia Grant), notably by locking them in a room together.
Here passions and desires take over as the dutiful Kaiser stands guard outside. Later Cynthia tells Ralph that he is in a chance for the Viceroy post, but needs to appear a respectfully married man first.
Indian representations in Indian Summers are largely romanticised due to the vibrancy of the local village and the plethora of Bollywood actors dotted around, notably Roshan Seth and Lilette Dubey playing Aafrin's parents.
Colour and community sit together nicely, but again hide a darker feeling of unrest.
The central character of Aafrin (played by Nikesh Patel) is a polite Indian clerk, with his eye on his career. From a Parsi family, Aafrin is in love with Hindu girl, Sita, to the dismay of his mother, Roshana.
But it is Aafrin's sister Sooni (played by Aysha Kala) who rebels, as we see her vandalise a painting of Queen Victoria and later find her anxiously washing red paint from her hands before being searched for 'traces of cholera' by the police.
It is clear that creator and writer Paul Rutman has tried to portray both the British and the Indians equally, and in some cases offers more likability to the central Parsi family than the British who are only interested in carnal pleasure and enjoyment.
That said, Whelan is also a complex character, who shares an intense love for India. While for the most part we see him dressed in dapper British attire, we later find him sat cross-legged on the steps outside his palatial home, dressed in a white salwar kameez and eating with his hands.
Aafrin's relationship with Whelan is also a tense one as Whelan punishes him for comic drawings of him, but later has him to thank for saving his life.
Cue the finale of episode one, which ends on a dramatic note. An elderly Indian man, who has been travelling since the train journey at the beginning of the episode carrying a gun, finds his way to the Royal Club. He attempts to shoot Whelan but misfires and injures Aafrin instead.
While Aafrin is rushed to hospital by Alice and Cynthia, the end scenes see the camera pan on the assassin as he sits calmly and quietly in jail, awaiting his outcome.
Watch the trailer for Episode Two of Indian Summers here: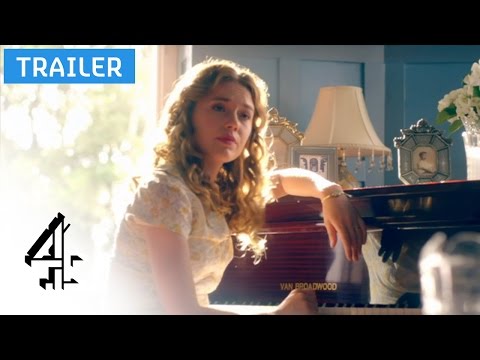 With an exciting array of characters and a slowly unravelling story line, Indian Summers is most certainly Channel 4's hottest new drama. Heavily researched, with keen attention to detail and a £14 million budget lavishly spent, the creators are rightly willing this to be a British TV classic.
You can watch the second episode of Indian Summers on Sunday 22nd February, 2015 at 9pm on Channel 4.