"As a kid, I accepted these practises and references, but didn't understand them."
Disney Pixar are bringing a new animation to our screens – first one ever that revolves around a Desi American family.
Sanjay's Super Team, a seven-minute short film, will open in American cinemas on November 25, 2015.
It tells the story of Sanjay, a young boy torn between his love for Western pop culture and his father's traditional Indian ways.
Sanjay prefers to visualise his Hindu Gods with a very original and imaginative take – that they are actually superheroes.
The director of this new revelation to the Disney World is Sanjay Patel, the first Indian-American director to produce a Pixar film.
Pixar's chief executive officer, John Lasseter, encourages him to produce the film after seeing his storyboard.
Patel says he is inspired by his own childhood experiences from his upbringing in San Bernardino, California, in the 1980s.
He says: "As a kid, I accepted these practises and references, but didn't understand them, and was often frustrated by them.
"All I really wanted to do was watch cartoons."
Growing up in a family of Indian immigrants, Patel is caught between conforming to Indian values and embracing American culture.
His love for the Looney Tunes and Superman comics was not unusual for a boy living in America, which is clearly mirrored in Sanjay's Super Team.
Patel also spent his childhood performing daily Hindu meditation and prayers.
He found it challenging to please his parents and abide by their traditions, while trying to fit in with the American lifestyle at the same time.
Sanjay's Super Team attempts to reflect the common experiences of many first generation Indian-Americans.
Patel suggests that a film such as this would have been helpful to him during his youth.
"If I could, I would go back to the 1980s and give my younger self this short", he tells The Los Angeles Times in April 2015.
"I want to normalise and bring a young brown boy's story to the pop culture zeitgeist.
"To have a broad audience like Pixar's see this… it is a big deal. I'm so excited about that."
After finding his aspirations as an adult, Patel has worked with Pixar as an animator and story artist on A Bug's Life (1998), Toy Story 2 (1999), Monsters Inc. (2001), The Incredibles (2004) and Monsters University (2013).
Slashfilm's reporter, Peter, enjoyed a sneak peek of the film's debut in June 2015 at the Academy International Animated Film Festival in France.
He praises: "I was taken aback about how different it felt compared to the other Pixar and Disney short films. Sanjay's Super Team feels like a much more personal project.
"I had a much more emotional connection to the story. My eyes may have even teared up a bit."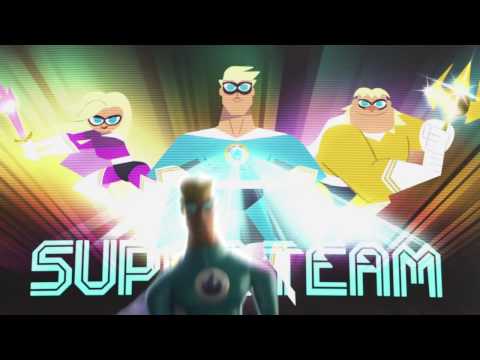 This incredibly unique short film hopes to create a lasting effect on audiences who share a similar experience or new to Indian way of life.
Sanjay's Super Team will be attached to the release of The Good Dinosaur on November 25, 2015 in the US. The UK is yet to have a release date.