"Coke Studio has always been a platform that I'm very proud of."
Coke Studio Pakistan has broken new creative grounds by making music for the deaf and those with hearing problems.
Famed for its innovative style, Coke Studio teams up with Deaf Reach in Pakistan to deliver a whole new level of musical experience for those with hearing impairment.
They use state-of-the-art technology, such as sofa seats embedded with vibration engines and synchronising LED lighting, to introduce the studio's musical brilliance to this community.
At the launch event of Coke Studio for the Deaf, musician Zeb Bangash tells Dawn: "Coke Studio has always been a platform that I'm very proud of.
"Today, my pride reaches another level because the vision of the team to reach out these new audiences is a great one.
"Seeing happiness on these beautiful faces was personally a great experience for me."
This socially powerful initiative, created in China, completed a successful test run with the Deaf Reach School in Bangkok, Thailand, earlier in 2016.
It hopes to roll out soon to reach an estimated 9 million people in Pakistan, living with different forms of hearing impairment.
Rizwan U. Khan of Coca-Cola Pakistan, says:
"We are really happy that we are now able to make them a part of this unique experience and keep them connected with other people who have been enjoying Coke Studio for the past 8 years."
Through a promotional video, Coke Studio for the Deaf has already struck a chord with the often marginalised community and the wider public.
Facebook user Jav Ahmad says: "Aww I am deaf too but I am very proud of Coke Studio awesome:) Please keep keep it up, love you directors."
Timnat Thomas adds:
"Seeing all of them describing how they felt music brought smile on my face too.
"I can't even imagine a music less life, yet there are people who long for hearing a single note! Bless you Coke Studio Pakistan!"
Watch the video here: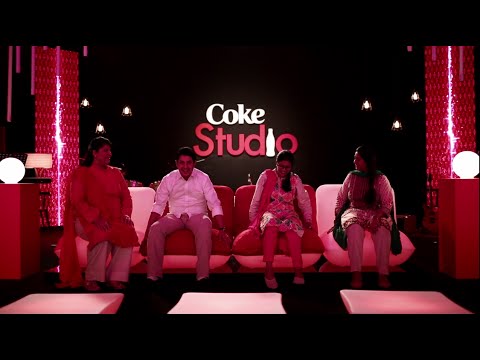 Apart from this amazing initiative, Coke Studio Pakistan is gearing up for its ninth season.
It will bring together six new music producers – Noori, Jaffer Zaidi, Shuja Haider, Shani Arshad, Shiraz Uppal and Faakhir Mehmood.
Here is the confirmed artists line up for Coke Studio Pakistan Season Nine:
Abida Parveen
Ali Azmat
Ali Khan
Ali Sethi
Asif
Damia Farooq
Danish
Haroon (Symt)
Javed Bashir
Junaid Khan (Call)
Meesha Shafi
Mehwish Hayat
Momina Mustehsan
Naeem Abbas Rufi
Naseebo Lal
Natasha Baig
Noor Zehra
Qurat-ul-Ain Balouch
Rafaqat Ali Khan
Zeb Bangash
Saieen Zahoor
Sanam Marvi
Sara Haider
Umair Jaswal
Ustad Rahat Fateh Ali Khan
The premiere date is yet to be announced. Until then, enjoy our careful selection of the best Coke Studio Pakistan's live performances here, and our exclusive interviews with Rahat Fateh Ali Khan and Naseebo Lal.