This year's winners were a mix of unsurprising victors and controversial choices
The BAFTA Games Awards is the most official of celebrations of the interactive art form that is video games.
Honouring the best of the best from the past year's digital offerings, developers and celebrities gathered at London's Tobacco Dock to honour their peers.
DESIblitz attended the event to talk to the nominees.
The Iconic Red Carpet Entry
A gloomy, rain stricken day in Shadwell was brightened by the presence of BAFTA nominees and presenters on the red carpet.
DESIblitz spoke to IGN presenter Naomi Kyle, Gadget Show star Ortis Deley and others about the state of gaming, diversity in the medium and the future of VR.
Present also on the red carpet were industry legends John Carmack and David Braben.
Voice actors David Bateson and Doug Cockle spoke to us about how the industry has changed over the decades.
Bateson is the iconic voice behind stoic contract killer Agent 47 from the Hitman series, having played the part since its inception in 2000.
Doug Cockle, a man who sounds almost identical to his most famous role, is the voice behind Geralt of Rivia, the hard nosed monster hunter from The Witcher series.
Returning for a second year to present the show was comedian and avid gamer Dara O'Brien. Having a presenter with in depth knowledge of gaming helped cement the credibility of the show.
Shiny Golden Faces for All
2016's BAFTA Games Award winners were a mix of unsurprising victors and controversial choices.
Rocket League took home three awards for Family Game, Multiplayer and Sport.
A physics-based amalgam of racing and football, Rocket League exploded onto the competitive gaming scene last year, gaining substantial exposure thanks to being made available for free to PS4 users through PS+.
The game has enjoyed multiple updates featuring new game modes and vehicle options, including the soon to be released Basketball mode, while keeping close to its core design.
Easy to pick up, difficult to master, Rocket League's Bafta success was well deserved.
Independent developer Sam Barlow won three awards for his first solo project, Her Story, which won Debut Game, Game Innovation and Mobile and Handheld.
Her Story is an interactive detective game in which the player examines multiple video clips of a woman being interviewed about a murder.
The game received great critical feedback when it released on PC last year, and featured heavily in major outlets game of the year lists.
Lauded for its innovative game design and unique non-linear approach to narrative, the game starred Olympic gymnast and musician Viva Seifert, who was also present at the awards.
Everybody's Gone to the Rapture won big in the audio stakes, taking home Audio Achievement, Performer (for Merle Dandridge as Kate Collins) and Music, for Jessica Curry's score.
A sombre tale of the end of the world from the perspective of a small English village, Everybody's Gone to the Rapture is a narrative-heavy game in which the player discovers the story through exploration of the environment and the remnants of residents who are no longer there.
Jessica Curry's score evokes the style of the game perfectly, basking in the quaint Englishness of its setting and juxtaposing with a grand gospel-like flourish that represents the end of the world perfectly.
Artistic Achievement went to Moon Studio's Ori and the Blind Forest.
Evoking an art style familiar to fans of Japanese animation, the game showcased the malleability of the Unity engine, a free software development kit used by a number of independent game developers.
Other big wins for British studios include Supermassive Games' Until Dawn, which won Original Property, and Rocksteady's Batman: Arkham Knight which won British Game.
Until Dawn was somewhat a sleeper hit, overshadowed at release by Konami's Metal gear Solid 5, and offered a tongue in cheek take on the conventions of 1980s style American Slasher films.
Arkham Knight, the conclusion to Rocksteady's Arkham trilogy, succeeded in rounding off a well told story, and featured some intelligent storytelling methods and a wonderfully maniacal art direction that made the city of Gotham come to life.
Grotesque, horrific, blindingly difficult and utterly satisfying, FROM Software's gothic action horror title Bloodborne won Game Design.
Pitting players against a diseased city of lycanthropic monstrosities and Eldrich horrors, Bloodborne combined survival horror with role playing elements to create a masterfully designed gaming experience.
Role playing fans were left disappointed this year, as CD Projekt Red's multiple award-winning sequel The Witcher 3: Wild Hunt was nominated for multiple categories, including Best Game, but did not win any awards.
A beautiful but bleak game world sets the scene for mutated monster hunter Geralt of Rivia's ongoing battle against the Wild Hunt, a dimension hopping army of deadly magicians and warriors.
Best Game, instead, went to Bethesda Softworks' Fallout 4. A controversial choice, Fallout 4 was the subject of debate in the Bafta media room, with many arguing that it it shouldn't have won Best Game considering the high quality of the other nominees.
A post-apocalyptic wasteland based in Boston, Fallout 4 is often praised for the intricate game world and expansive settlement-building system, but falls short when it comes to a lacklustre quest design and unremarkable storytelling.
The Fellowship was awarded this year to John Carmack. The famed co-founder of iD Software, creators of the Doom franchise, Carmack's work has influenced a generation of game designers.
Watch our red carpet coverage of the BAFTA Games Awards 2016 here: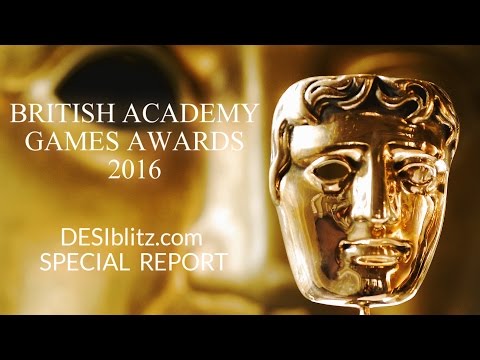 Here is the full list of winners of the BAFTA Games Awards 2016:
AMD eSports Audience Award in 2016
SMITE
Artistic Achievement in 2016
Ori and the Blind Forest
Audio Achievement in 2016
Everybody's Gone to the Rapture
BAFTA Ones To Watch Award in association with Dare to Be Digital in 2016
SUNDOWN – Steven Li, Aaron Hong, Mclean Goldwhite, Theodore Park, Kenny Regan, Cynthia Cantrell, Gracie May, Jade Kim
Best Game in 2016
Fallout 4
Best British Game in 2016
Batman: Arkham Knight
Debut Game in 2016
Her Story – Sam Barlow
Family in 2016
Rocket League
Fellowship in 2016
John Carmack
Game Design in 2016
Bloodborne
Game Innovation in 2016
Her Story – Sam Barlow
Mobile & Handheld in 2016
Her Story – Sam Barlow
Multiplayer in 2016
Rocket League
Music in 2016
Everybody's Gone to the Rapture – Jessica Curry
Original Property in 2016
Until Dawn
Performer in 2016
Merle Dandridge – Everybody's Gone to the Rapture (Kate Collins)
Persistent Game in 2016
Prison Architect
Sport in 2016
Rocket League
Story in 2016
Life is Strange
Amidst the glitz and glamour of the red carpet event, the important message to take home from this year's awards is that games are for everybody, and that storytelling can take many forms.
Listen to our special Bafta's Podcast with The Melting Pot trio here: 
With independent titles winning big in 2016, the BAFTA Games Awards have proven that you don't need a huge team and multi-million dollar budget to create something wonderful.
Congratulations to all the winners!