The lush environments are less diverse than promised
By now you will have seen your fair share of big game releases in second-hand shops.
Titles such as Watchdogs, Destiny, and No Man's Sky share one thing in common. They all failed player expectations.
These games promised an experience that simply didn't deliver.
DESIblitz looks into why games such as these fail. As well as predicting if future titles will do the same.
No Man's Sky
No Man's Sky was one of the most anticipated releases of 2016. And if you haven't heard about it by now, you will.
The game was first revealed in 2013. Since then whispers had been circulating about a game that would change the face of survival games. In 2015 the hype really accelerated.
No Man's Sky is a survival exploration game. However, unlike most, it uses a complex algorithm. This algorithm allows for seemingly endless possibilities.
The game is a completely open world, with the player able to explore countless procedurally generated planets. These planets have their own star systems, ecosystems, and structures.
The player can also interact with a diverse selection of wildlife that's completely unique to the planet.
Expectations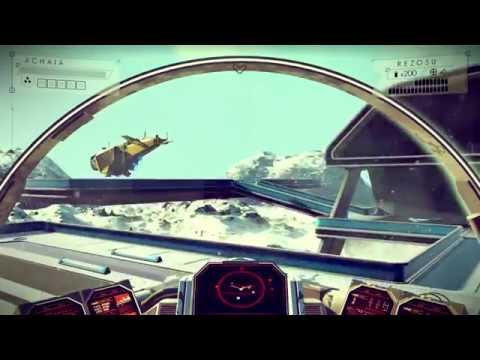 These expectations are not plucked from thin air. This is what the developers, Hello Games had claimed. The initial trailers and announcements showed lush and interesting planets. As well as a great underpinning story.
Before release James from Leicester said:
"I'm really looking forward to No Man's Sky. It looks like a game I can just play for hours and it will still amaze me. Like a sort of Minecraft in space, right?"
This concept would keep players interested for hours on end. Even if just to see what new creatures you can experience.
No Man's Sky is meant to be a game you can potentially keep forever. It is said to have many years worth of gameplay if you were so inclined.
However, this is not what has happened. Within the first few days of release, players were quick to notice problems.
Most of the complaints stemmed from the repetitive features. Mining for materials and warding off pirates loses its appeal after a few hours.
Even the ability to learn the language of the traders by exploring worlds loses its spark.
The repetitive nature of the game does not encourage longevity. And for No Man's Sky, this was its main selling point.
The lush environments are less diverse than promised. With many players describing their discoveries as 'barren deserts'. The animal life is also incredibly sparse.
All of this coupled with technical problems on release has caused No Man's Sky to be a disappointment for many players.
The Hype
No Man's Sky was subject to a huge amount of hype. Its reveal at the 2013 VGX awards made the gaming industry take huge notice.
It was continuously promoted over the next few years by both the developers and critics. This has meant that players were expecting a huge amount of features from the game.
Many players have now traded in their copy of No Man's Sky or requested refunds. This is entirely due to the game not living up to what had been promised.
In an interview with Vice, Dan says:
"The No Man's Sky I saw revealed was not the No Man's Sky that I played, and I recall Ubisoft, rightly, getting ripped to shreds when they did the very same thing with Watch Dogs."
If you are a user of second-hand shops or online auction sites, you will definitely see endless copies of Watch Dogs. This is for one reason only: the game failed expectations.
Both Watch Dogs and No Man's Sky are hyped up by the gaming industry as open world games. However both games lack longevity, they have little to entice players to come back for more.
The Future
Despite failing certain player expectations, both No Man's Sky and Watch Dogs have set the bar for open world games.
In the case of Watch Dogs, Watch Dogs 2 is due for release in November 2016.
Ubisoft seems to have learned from their mistake in over-hyping Watch Dogs. As Watch Dogs 2 has been marketed more appropriately.
Even No Man's Sky is more likely to have a smoother ride with new players as the hype has dies down.
Hopefully, the gaming industry will realise the pitfalls of overestimating their game releases. Therefore managing player expectations while keeping interest high.
Just take the Final Fantasy series as a stellar example. Final Fantasy XV is set to be a huge release of 2016. However, Square Enix lets players know exactly what to expect from the game.
By doing this, players can get excited for the game, with minimal risk of being let down.
Although it's not wrong for developers like Hello Games to hype up their releases, the promises made to players must be delivered on. Especially if they want players to keep coming back for more.