The E3 demo isn't even close to showing just how spectacular A Thief's End will be.
2015 has been a nothing short of a phenomenal year for video game releases.
Highlights include The Witcher: Wild Hunt, Batman: Arkham Knight and the newly-released open world espionage simulator, Metal Gear Solid V: The Phantom Pain.
With a plethora of high quality games already out, and a lot more to come before the end of 2015, avid gamers are spoiled for choice.
But there is a lot more on the way – a wide range of big game releases we already know about, as well as the potential for some surprise announcements.
DESIblitz previews a selection of the most anticipated games coming in 2016.
Deus Ex: Mankind Divided ~ February 23, 2016 for PS4/Xbox One/PC
Human Revolution, released in 2011, is a dense game that mashes philosophy, politics and science in an explosive morality tale about the harmful effects of an increasingly tech-dependent world.
Mankind Divided looks to continue these themes, once again putting players in the shoes of reluctant corporate soldier Adam Jenson.
He will try to make sense of a 'mechanical apartheid' that has created a war between augmented and non-augmented humans.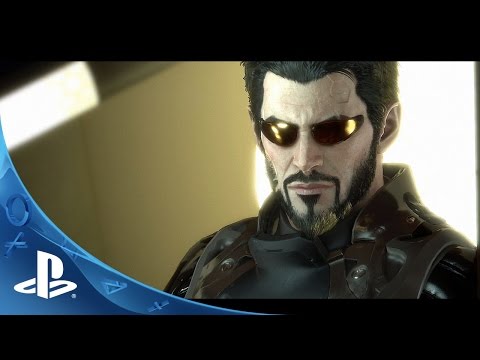 Developer Eidos Montreal promises a game where choice is king and that there will be 'a meaningful consequence to every action and choice you make'.
A greater selection of gameplay mechanics, improved dialogue options and the ability to complete the game conflict-free show promise of a phenomenal gameplay experience.
Far Cry: Primal ~ February 23, 2016 for PS4/Xbox One/PC
For now, we don't know much about this newly-announced follow-up to 2015's Far Cry 4. But we do know the setting has been moved to 10,000 BC.
A greater emphasis is placed on hunting and gathering, crafting tools and a territorial tribal war as the game's central conceit.
The last two Far Cry games are of the highest quality, but mechanically repetitive, so it will be interesting to see if Ubisoft Montreal shakes up the formula a bit.
XCOM 2 ~ February 2016 for PC
Firaxis' modern iteration of Julian Gollop's classic strategy game series quickly became one of last generation's best games.
Its PC-only sequel puts a twist on the formula, presenting a world state in which the aliens have already won, and the remnants of the XCOM project are left using guerrilla tactics and any means necessary to take Earth back.
The promise of more tactical options and a greater level of customisation, on top of improved visuals and easier access for the modding community, mean XCOM 2 will likely be one of this generation's best strategy games.
Uncharted 4: A Thief's End ~ March 2016 for PS4
The Uncharted trilogy is gaming's Indiana Jones, a great big dumb series of adventures in which a wisecracking thief constantly falls off things in pursuit of various nonsense artifacts.
Footage of the new game from E3 2015 reveals Drake and Sully barreling through a city, leaving a trail of lovingly-rendered destruction in their path.
It is clear that the E3 demo isn't even close to showing just how spectacular A Thief's End will be. As Nathan Drake embarks on a new adventure, will it be his last?
Hitman ~ March 2016 for PS4/Xbox One/PC
Following Hitman: Absolution's mixed critical reception, Developer IO Interactive have taken feedback on board and place creativity and player choice at the forefront.
The linear and story-driven levels of Absolution is replaced by huge, sprawling hubs with a glut of tools and actions the player can use to take out their target.
Communication issues over the game's gradual rollout of content updates and what will be present at launch, have left some fans a little uneasy.
However, the studio has promised a long period of free post launch support.
Tom Clancy's: The Division ~ March 8, 2016 for PS4/Xbox One/PC
After numerous delays, Ubisoft's multiplayer open world third person shooter finally has a confirmed release date.
A post-disaster New York is ripe for looting, as you play a member of a disaster response team trying to make sense of a viral pandemic.
Those with hands-on experience with the game talk about it as a mix of traditional third person shooter and a loot-focused role playing game, a la Borderlands or Destiny.
The emergent system of trust and betrayal in the game's rather generic sounding 'dark zone' seems like an interesting idea.
Its success will be determined largely by the game's online community.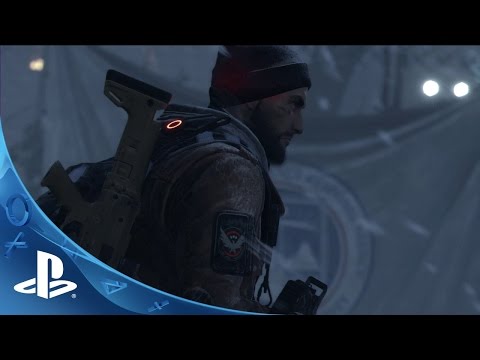 With an exciting line-up of video games in 2016, it has never been a better (or more expensive) time to be an avid gamer!