Every side quest and battle changes the flow of the story and the world around it.
The Witcher started out life as a series of fantasy books, written by Polish author Andrzej Sapkowski.
So it came as no surprise that such a popular book (at least in Poland) would be reappropriated into a video game series.
The Witcher 3: Wild Hunt is definitely the word on many gamers' lips at the moment, with many calling it one of the biggest releases of 2015.
DESIblitz finds out what makes the new Witcher game a worthwhile purchase.
The Hunt
The biggest selling point of Wild Hunt is in its title. Hunting monsters is one of the key components of not only the story, but also of the game.
Many NPCs you encounter in the world will give you their share of woes that have been caused by monsters.
The combats are fast paced and sometimes very lengthy, having to switch strategies on the fly to mix with enemies attacks.
Since it is an RPG, there is naturally some levelling involved. But interestingly, it does not scale to your level. So if you are running around in the wild and encounter a high level monster, then you will probably want to avoid it.
Having said that, any good RPG gamer will tell you how satisfying it is to defeat someone stronger than you. If you are up for a challenge, then why not?
Monsters are a key part of the game since Geralt is a monster slayer and they are pretty intimidating and hideous creatures. But perhaps not as messed up as those in Bloodborne, but definitely a little more fearsome than the ones in Monster Hunter.
The World
The world of the third Witcher game is supposed to be incredibly big. When a dev says it is '20 per cent bigger than Skyrim', that is quite a boast.
The new world also provides many different missions and side quests for you to take part in, so you are never very far from the action.
Don't worry if fighting monsters for a living is not your style. You can go one-on-one with a trading card game called Gwent, which is featured heavily in the books.
The Path
Wild Hunt is one of these games that is situational in a lot of different ways.
Become a Gwent playing master, join a cult, look for treasure, indulge in romance or satiate your lust.
There are also multiple choices you can make through the dialogue. Present yourself as aggressive and threatening, or be friendly and retain some semblance of humanity.
With so many options available, each path is bound to lead you to something completely different to one another. How you craft your story is entirely up to you.
The Picture
Game developers will always go to great lengths to make something look impressive. Those who created Wild Hunt have truly outdone themselves.
The visuals are stunning, with an incredible 1080p on the PS4 at 30fps and 900p on the XBox one at 30fps.
A lot of work undeniably has gone into making everything appear as vibrant and immersive as possible. Every event, every side quest, every battle changes the flow of the story and the world around it.
The choices you make, no matter how minor, are noticed by all and some may not take favourably to the changes.
But with zero loading times between switching areas, Wild Hunt proves to be a seamless excursion across the Northern Realms.
The Closer
Many RPGs fall into the trap of being bogged down by its vast content. Yet, Wild Hunt manages to deliver great freedom for gamers.
With every step you take, there are actual consequences of your actions – be they good or bad. Not only does the game promise a lot, but it gives back a lot too.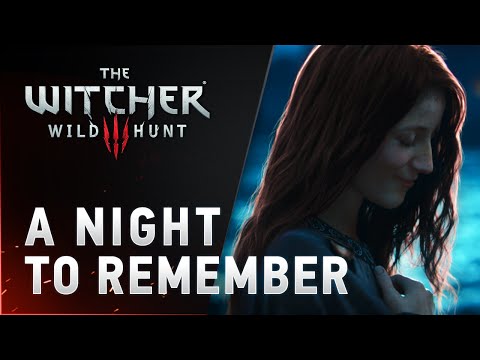 The Witcher 3: Wild Hunt is a huge expansive tale, whose fate is all within your hands.
It is all down to you how the story unfolds, who dies and why, what paths you follow, who you meet, what you say, and eventually how it ends.
Priced at £44.99 on Xbox One and PS4 and £33.99 on the PC, it is one of the best buys of 2015 that will pull you deeply into its magnificent world for days.
You are Geralt of Rivia. Welcome to the Wild Hunt.